More rain forecast to continue this week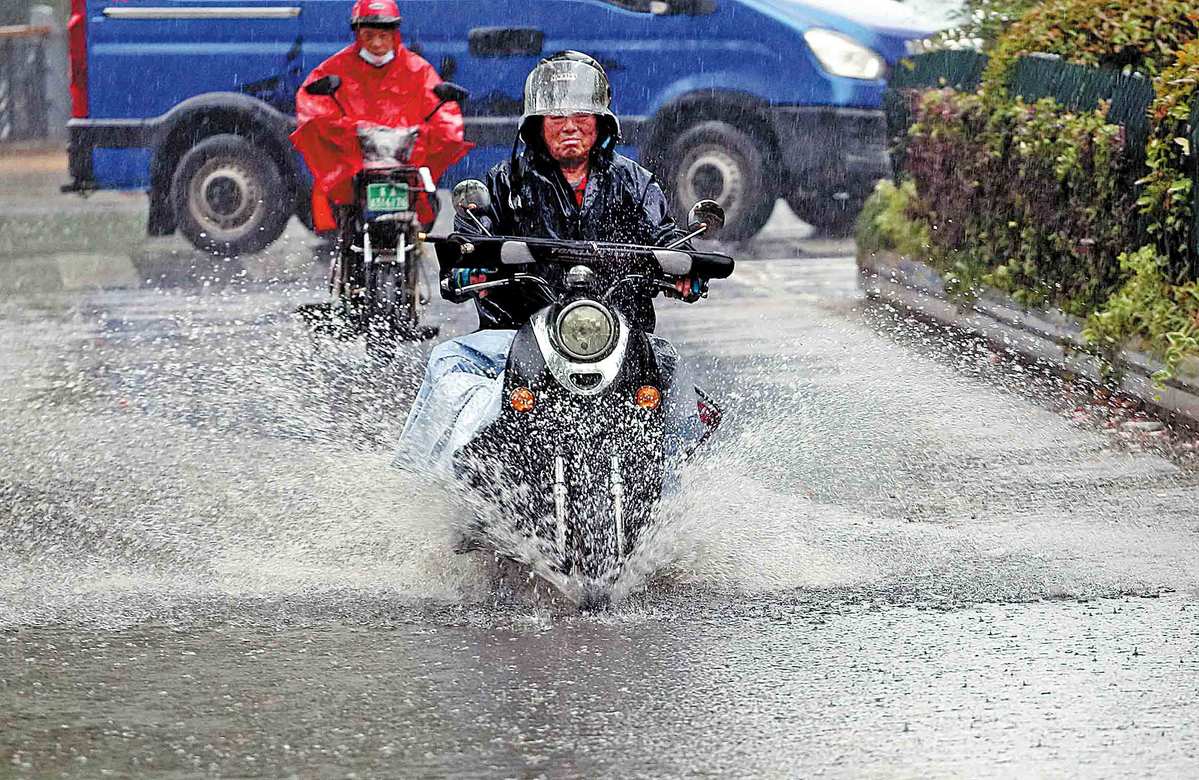 More rainfall than normal has been forecast to continue for most parts of China this week, while eastern areas will be hit by cold air, the National Meteorological Center said on Monday.
Li Liang, a meteorological analyst with Weather China, a website of the China Meteorological Administration, said the rainfall will affect 12 provinces, autonomous regions and municipalities.
Due to the strong warm and humid airflow confronting cold air from the north, this rainfall could become extreme weather and could break the historical record for rainfall for late April, Li said.
A video on the website of China Youth Daily showed shops inundated by rain and a car driving through knee-deep water in Nanyang, Henan province on Sunday.
Jimu News, a Hubei media outlet, reported that on Sunday night a Nanyang resident's home was flooded. Four people worked for about four hours to empty the water that had damaged appliances and furniture.
From April 28 to 30, another front of rainfall will hit Southwest and South China and the south area of the Yangtze River. The precipitation in these areas will be 30 percent to 60 percent higher than normal for this time of year. Jiangxi and Hunan provinces can also expect double the amount of rainfall than normal, the center said.
Rounds of heavy rainfall in late April could alleviate drought conditions in Anhui and Jiangsu. People south of the Yangtze River and in South China need to be cautious of disasters such as landslides and debris flows, Weather China said.
Meanwhile, affected by the cold air, the temperature in the Inner Mongolia autonomous region, Northeast China and North China will drop by 4 to 8 C from Monday to Thursday accompanied by strong winds.
On Tuesday, sand and dust will hit the Xinjiang Uygur and Inner Mongolia autonomous regions, and Gansu and Hebei provinces, the center said.