Across China: The transformation of north China's "garbage village"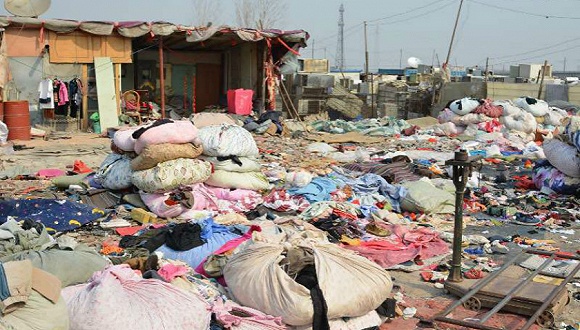 Every year when summer came, Wang Qingli shut all his doors and windows and sprayed insecticide all over his house.
"The smell was just disgusting, and the mosquitoes and flies were appalling," Wang said. "Whenever the south wind blew, nobody in the village opened their doors."
Wang, 62, lives in Liujiamatou Village in north China's Tianjin Municipality. The village, 133 hectares in area, once hosted more than 3,000 migrant workers who converged there to recycle garbage.
Now locals like Wang are bidding farewell to their smelly lifestyle as the government begins cleaning up the area. Trees have replaced trash and a ski resort has been built.
RAISING A STINK
In the 1990s, garbage from downtown Tianjin was taken to Liujiamatou where villagers quickly realized that it could be used to feed pigs, giving rise to a number of piggeries in the village. People began to collect garbage from restaurants, McDonald's and KFC and bring it to the village, which contributed to the growth of the industry, and the commensurate growth of the local stench.
"In 1995, most of us were raising pigs," Wang recalled. While the industry brought plenty of benefits to locals, it also made the vicinity smell "really bad."
As job seekers flooded into Tianjin, the villagers began to rent out their extra land to migrant workers who sifted through the waste for things that could be sold or recycled, like clothes and domestic appliances.
At the peak, more than 3,000 migrant workers were collecting garbage, and mountains of rubbish were piled on the land they rented.
"The smell of rotting food and pig waste made us sick," Wang said.
Also rotting was the reputation of the village. Thick with flies, "no girls would marry into the village," and "children suffered from sore throats," Wang said.
"I only went over to collect rent from the migrant workers," Wang said. "Everybody had to spray insecticide."
But collecting annual rents of more than 10,000 yuan (1,600 US dollars), most villagers found a way to tolerate the smell.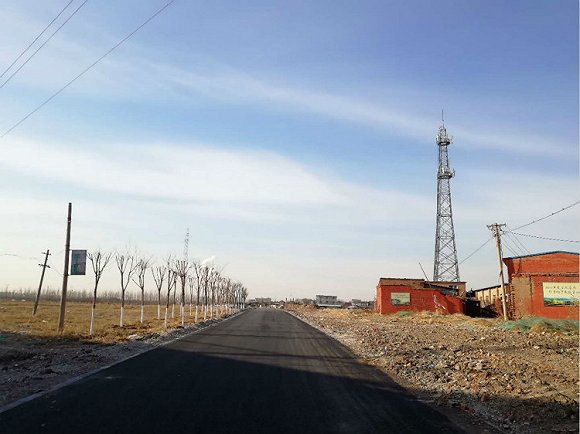 OPEN DOORS
Aware of the damage caused by recycling and pig-raising, the local government has cleaned up the village.
In 2015, Qingguang Township, which administers the village, cleared more than 140 hectares of land, and disposed of more than 1,600 recycling stations. Trees were planted.
Last year, police intercepted garbage trucks and the land once rented out to migrant workers was transferred to the government for planting.
These days, Wang Liqing often takes his grandchild for a stroll down the trail near fields once buried under rubbish.
"The government pays us money for using our land, and has promised profits when tourism gains steam here," Wang said. "But most importantly, the air is great now, and we can open our doors in summer."