China to face big anti-epidemic test as Spring Festival approaches
Global Times
1606999227000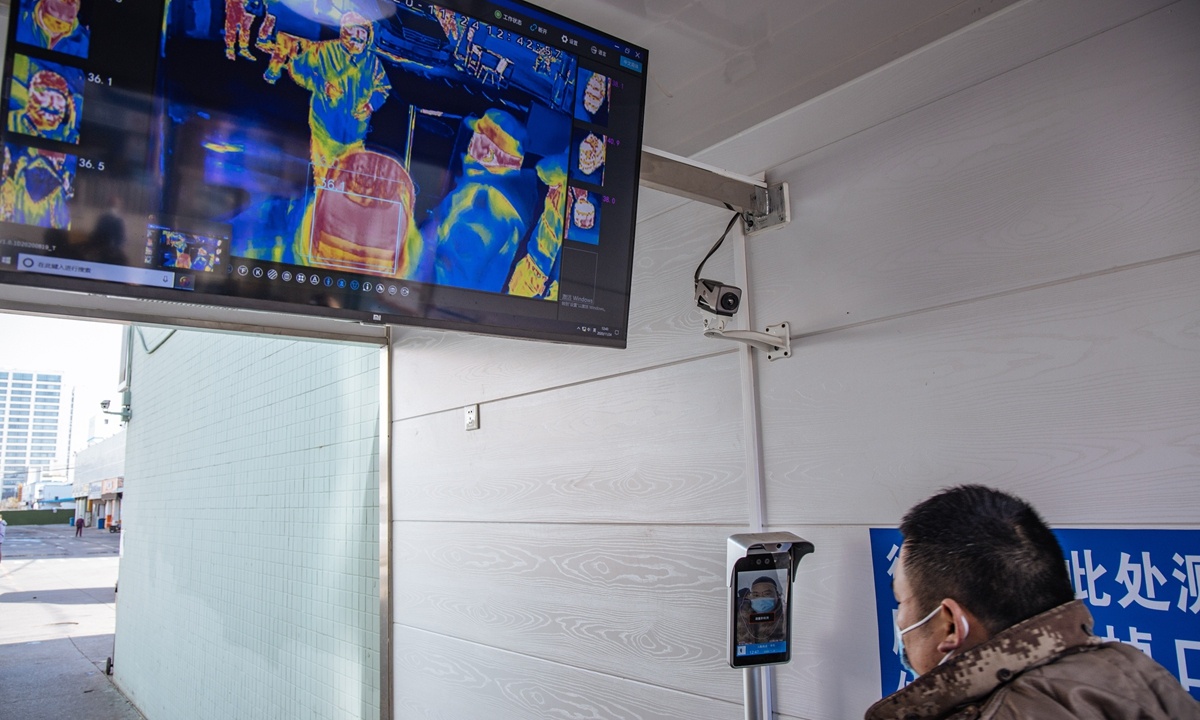 China will face a big test in epidemic prevention, as authorities warned of sporadic outbreaks with the approach of Spring Festival, during which domestic air travel will be close to the same level as the period before the epidemic.

With the spread of coronavirus speeding up outside China, the country faces mounting pressure in preventing imported cases, said Chinese officials from the National Health Commission, predicting that sporadic outbreaks will still be seen in China during winter, and the possibility of cluster infection still exists.
Preliminary predictions are that during the New Year and Spring Festival holidays, civil aviation passenger traffic will be close to the levels of the same period before the epidemic, and will be mainly made up of domestic travel, Han Guangzu, an official from Civil Aviation Administration of China, told a Thursday press conference. The pre-holiday peak is expected to be reached from February 5 to 10, and post-holiday peak will be seen from February 17 to 20, he said.
During the 2019 Spring Festival holiday, 12.586 million trips were made, data showed.
To face this big test, Chinese officials said departments will borrow from anti-epidemic experience gained during the Labor Day and National Day holidays, encouraging people to reduce their travel and gatherings.
To cope with the possibility of the epidemic emerging in winter, Chinese authorities vowed to take measures to prevent risks brought by imported cases and imported products at the same time.
Facing a severe overseas epidemic situation, Han said the administration will strengthen the management of international flights to China and reduce flights from high-risk countries entering China, in a bid to further reduce the risks of imported cases.
China has triggered "circuit breaker" mechanisms for 133 international routes, preventing 259 flights from entering China since June 8, said a Chinese official, noting that China will continue implementing this mechanism to ensure COVID-19 won't be transmitted via flights.
Chinese authorities did not give a timeline for reopening China's land and water ports on Thursday, saying they will continue to be closed to international tourists.
Meanwhile, the international cargo market is operating stably, with China receiving about 15,000 cargo vehicles and about 500 ships from overseas countries per day.
China's land and water ports have received about 120,000 people back from overseas, all of whom were put under closed-loop management and quarantined before they were allowed to travel freely inside the country.
If an outbreak does occur, China's National Health Commission said it will dispatch national experts to join the fight against the virus. It has mobilized and trained 2.95 million people as part of a corps of national anti-epidemic experts.
Fever clinics across the country will also strengthen anti-epidemic measures to promptly screen and treat potential COVID-19 patients.
The NHC officials said clinics in Wuhan have done a good job in this regard. Local residents can easily reach fever clinics in the city, which have been set up in 62 hospitals and 203 communities. Every fever clinic has between five and 15 medical observation rooms to treat patients suffering from fever.