Chinese, Bahraini leaders exchange congratulations on 30th anniversary of ties
BEIJING, April 18 (Xinhua) -- Chinese President Xi Jinping and Bahraini King Hamad bin Isa Al Khalifa on Thursday exchanged congratulatory messages to celebrate the 30th anniversary of the establishment of diplomatic ties between their countries.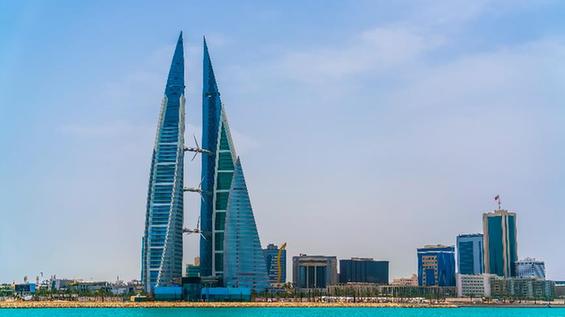 Bahrain World Trade Center (File Photo: Xinhua)
In his message, Xi said that over the past 30 years, China and Bahrain have rendered each other respect and support, and forged a profound friendship, with bilateral ties steadily moving forward and their cooperation bearing rich fruit in various fields.
Noting that he attaches great importance to the development of China-Bahrain ties, Xi said he is willing to join efforts with King Hamad, seize the opportunities presented by the 30th anniversary of ties and the joint development of the Belt and Road, and lift bilateral cooperation in various fields to a new level, so as to bring benefits to both countries and peoples.
Hamad said in his message that the Bahraini side cherishes the strong friendship and mutually beneficial cooperation in various fields with China.
Bahrain will continue to commit to deepening and developing Bahrain-China relations, and wishes the Chinese people greater progress and achievements, Hamad said.
Also on Thursday, Chinese Premier Li Keqiang and Bahraini Prime Minister Khalifa bin Salman Al Khalifa exchanged congratulatory messages.
Li said China is willing to enhance pragmatic cooperation with Bahrain within the framework of the Belt and Road Initiative, and promote bilateral relations for greater development.
For his part, Khalifa said he is looking forward to making joint efforts with the Chinese side to continuously deepen Bahrain-China relations.