'Blue Whale' game haunts Chinese girl, youths around the world
People's Daily app
1533063034000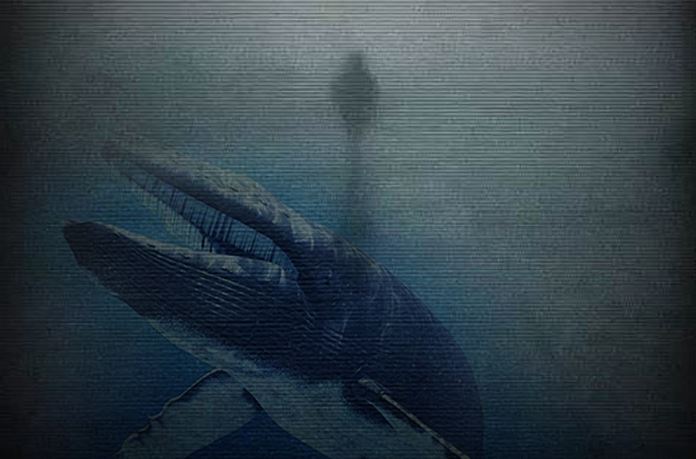 (Photo: West China Metropolis Daily)
Some two years ago, Xiaoya, a 12-year-old girl from Chengdu in China's Sichuan Province, clicked on a website that advertising the "Blue Whale" game and now lives in fear for her life after realizing that the game is a suicide challenge that preys on the depressed and the young, West China Metropolis Daily reported.
The "Blue Whale" game, which on the surface is a tasked-based game where online organizers give challenges to participants over a 50-day period, originated in Russia and is aimed at children ages 10-14 as well as depressed individuals.
While the game has spread to China, Brazil, the United Kingdom, and Argentina – it is unknown how many suicides have been caused by the game in total. Sources say the game has caused some 130 Russians to commit suicide since its creation in 2013.
The game's challenges start out simple enough, with tasks such as having to wake up in the middle of the night to stare in a mirror. However, later tasks involve self-harm and the final task of the game is to commit suicide.
Xiaoya's participation in the game was discovered by her parents after they noticed a change in her demeanor. Originally, Xiaoya was lively and cheerful, but became sullen and withdrawn. Then she started refusing to sleep alone, thinking that whoever is in charge of her "Blue Whale" game tasks would visit her at her home.
"On the internet, I joined the 'Blue Whale' game," Xiaoya said.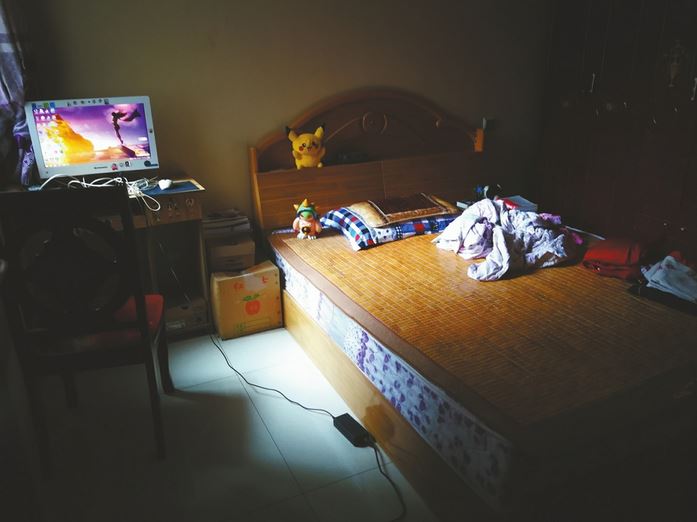 Xiaoya used this computer in the house to get in touch with the "Blue Whale" game. (Photo: West China Metropolis Daily)
Xiaoya's mother, surnamed Zhou, also started to fear for her daughter's safety after researching the mystery surrounding the "Blue Whale" game and the problems it has caused throughout the world.
"I am scared, afraid of the 'blue whale' game'," Zhou said.
Zhou said she is lucky that her daughter had not accomplished some of the game's more disturbing tasks and noted that Xiaoya does not have any signs of self-harm.
However, Zhou said she and her husband, Xiaoya's father, admit that they could have circumvented this entire ordeal if they had been more attentive to their daughter and the websites she visits on the internet.
Zhou said the "Blue Whale" game has also diminished Xiaoya's courage and that she is now scared to play even at playgrounds and amusement parks.
Even talking about the game causes Xiaoya to break down in tears.
According to Xiaoya, she heard about the game from a classmate, but was told that the game was "cruel" and "terrible."
Psychologist Tang Yinghong said the game is a perfect lure for people who are depressed, youths who are curious and lack social experience, and adolescents who are experiencing rebellious attitudes. He said the game is also very attractive on young people who do not get enough attention from their parents.
Tang said once the game hooks its players, it could cause serious problems. Therefore, he recommended that parents should talk to their children about the dangers of the game and any feelings of depression that they might have.
Tang also recommended reporting the website to government authorities as soon as possible, to wipe it from the internet and ensure the safety of others.