China needs to create its own world-class technology: Microsoft CEO
People's Daily app
1509604196000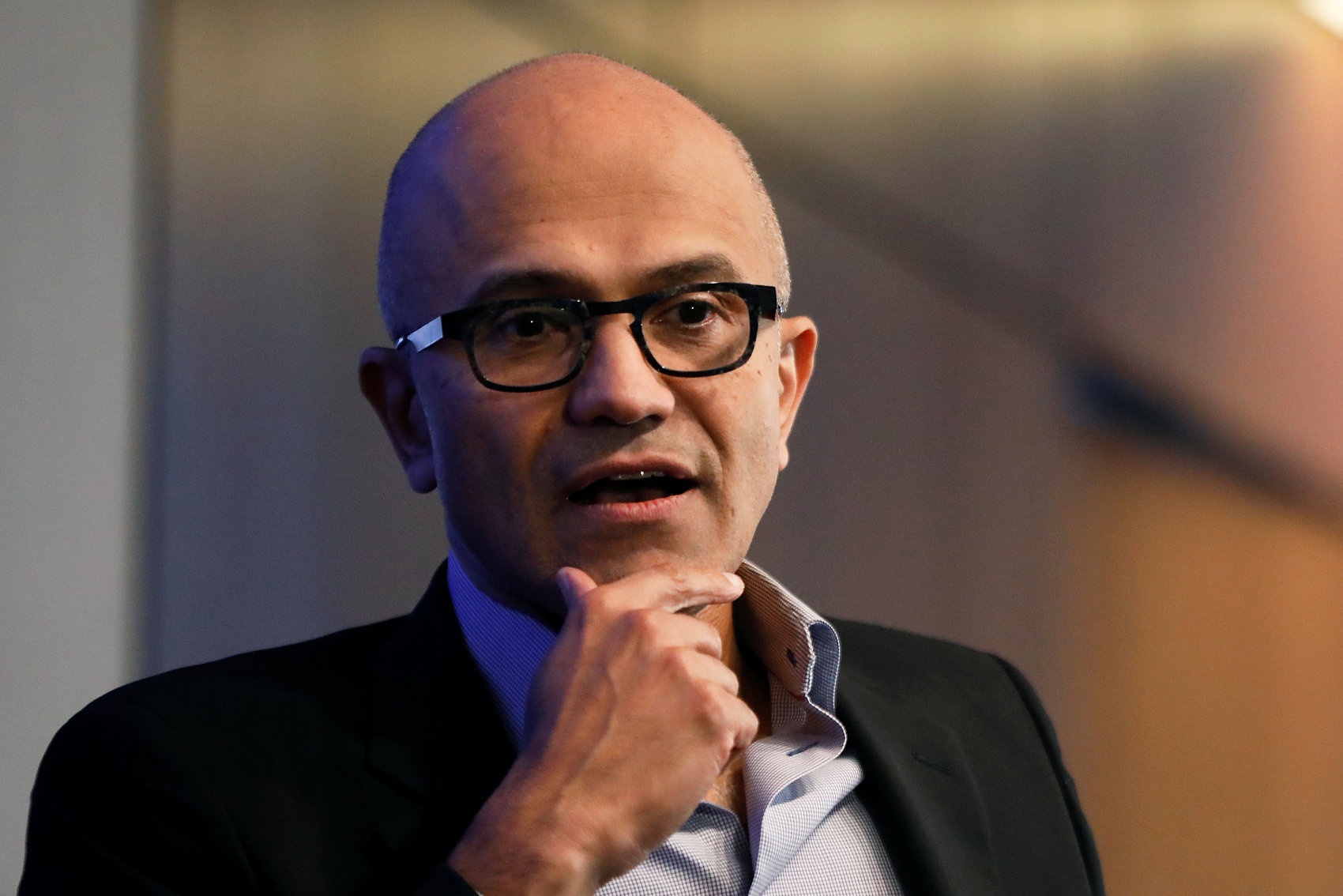 Satya Nadella (Photo: VCG)
In an exclusive interview with People's Daily on October 31, Microsoft CEO Satya Nadella talked about a range of topics, from cutting-edge innovation to collaboration with Chinese companies. This is his first exclusive interview with Chinese media since he headed up Microsoft in 2014. A few days ago, he had just listened to President Xi's speech at Tsinghua University School of Economics and Management.
On China: China needs to create its own world-class technology
PEOPLE'S DAILY: The 19th CPC National Congress has just concluded. So what do you think about the new ideas, the new thoughts proposed by the Party Congress?
SATYA NADELLA: I had the great honor of listening to President Xi yesterday as part of the advisory board of Tsinghua University School of Economics and Management. It was very impressive to see his vision for China. And in particular in this new era how he's looking to not only bring more prosperity to the people of China and create a lot of opportunities but do it in a balanced, inclusive way. And I think it is a model that is needed for the world. I think it's a fantastic platform for us.
PEOPLE'S DAILY: How do you look at overall business prospects or development trends for the Chinese market, especially after this 19th Party Congress?
SATYA NADELLA: One of the things very exciting about President Xi's speech was a centenary goal of 2050. I think that means China's growth, a balanced growth, whether for 2021 or 2035, is significant. What I think is going to be important is for China not only to acquire world-class technology but to create world-class technology.
We're engaged in bringing world-class technology to help companies here, whether they're small or large businesses, to digitally transform. To give you some examples, the bicycle sharing company, Mobike is using our cloud technology, and in fact, is using our Office 365 service to really operate with efficiency, and to expand globally using our technology.
PEOPLE'S DAILY: In past years we see Chinese Internet companies like Tencent, Alibaba and Baidu, they were developing very fast, and also they became well-known globally. So, can you share some of your experience with them? What is their future?
SATYA NADELLA: First of all, we are very excited about partnering with all of them. We have deep relationships with them. In fact, one of the announcements that we will be making is how Office 365 is going to integrate with WeChat. And so we're excited about that.
We're also excited to work with all the others. I think these companies represent Chinese growth in technology, and to me, we always look for opportunities with all of them in terms of how we can work together to advance for the benefit of the Chinese businesses and users.
PEOPLE'S DAILY: Like what kind of recommendations can you give them, because you might know some of the challenges they will face in the future?
SATYA NADELLA: Each company will have its own opportunities and their own challenges. There is no formula here. I think the most important thing for each company is to really be centered around what their sense of purpose and identity are, and what their culture is, and what their unique contribution is.
I think sometimes a lot of businesses get confused and do things out of envy. In the short run it sometimes can even work. In the long run I feel that that's not a sustainable way to contribute, because even what is the dynamic of the marketplace is such that customers expect some things of certain companies, and it's that ability to express that that's going to define success.
On digital transformation: Microsoft's technology enables digital transformation for a small business or a large multinational
PEOPLE'S DAILY: How do you define digital transformation? And from the perspective of Microsoft, what kinds of opportunities do you think digital transformation can bring to Chinese companies?
SATYA NADELLA: Digital transformation is all about companies using the most malleable of resources, which is software, to help become more efficient. Whether it is how they empower their own employees; for example, Mobike uses it to really bring their own organization to collaborate better, communicate better and really drive their business forward, that's one digital transformational outcome. Another is how they reach customers, so the ability to really transform how you reach customers, how you internally optimize operations. Whether it's the China Merchant Bank or Shanghai Zhenhua Heavy Industries, both of them are really changing the business processes and optimizing them. And in fact, in many cases changing even the product because the gross margin is no longer in the product, it's in the service that goes with the product.
And our technology enables it for a small business or a large multinational, and I think that's the opportunity ahead.
PEOPLE'S DAILY: So how do you think Microsoft can support the innovation and the digital transformation of China?
SATYA NADELLA: To us, one of the key things that we have done is to strike very deep local partnerships. For example, Microsoft Azure is available in China through a deep partnership with 21Vianet. We are working with our partner China Electronics Technology Group Corporation to bring Windows to China. We have a partnership with NetEase for our gaming and with things like Minecraft, which are helping and driving great engagement in China.
So overall, our approach is to create deep local partners who help bring world-class technology into China across the entire spectrum of the Chinese economy.
PEOPLE'S DAILY: The cloud computing plays a very important role to support digital transformation, especially for the upgrading of the traditional business in China. How do you look at the Microsoft Cloud business in China, this development?
SATYA NADELLA: I think the cloud is one of the foundational technologies of today, and I believe what we're working with 21Vianet on and bringing the cloud service. We're bringing everything from Office 365 to Dynamics 365 to Azure. We, perhaps, are unique in bringing the full value of not only SaaS applications, but PaaS and IaaS to our customers here.
And I think this is the approach that we have taken by really deeply partnering with 21Vianet, and then adding services like AI because it's not just the infrastructure but the ability to infuse for any business of any size. I think AI capability is a pretty unique approach that we've taken.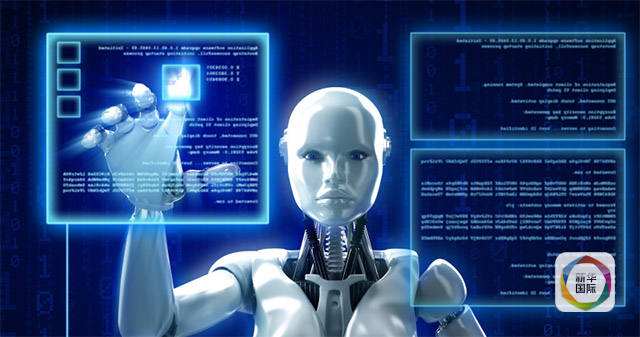 Photo: Xinhua

On AI: It's not just about celebrating AI for AI's sake, but it's about really recognizing the power of AI to help our society and individual human beings realize their economic opportunity
PEOPLE'S DAILY: AI is now a very hot topic. So what do you think about AI and can you evaluate your performance in AI?
SATYA NADELLA: AI is definitely another foundational technology of these times, and I'm really excited to see the progress we are making.
We participate in AI in many ways. One is we make available our AI technology as part of our cloud for many developers, ensuring they are able to use that technology.
We also bring AI to consumers in very novel ways. For example, Xiaoice is not only being able to tell stories and entertain but is now even writing poetry.
So, we consider AI as a very broad capability, but our fundamental focus is not just celebrating the AI capability we have, but how to help every business, every organization, every nonprofit organization, create new AI.
One of the things that I'm very proud of is seeing Microsoft AI being used by one of the nonprofit organizations which are about bringing lost children home, Bring My Baby Home, and they have really used our Cognitive Services to help find children who have been lost.
Another company, Airdoc, is using our technology to really attack diabetes, early detection of diabetes.
So, whether these are its health outcomes or educational outcomes that are being impacted by AI technology, and to me, that is the key focus. It's not just about celebrating AI for AI's sake, but it's about really recognizing the power of AI to help our society and individual human beings realize their economic opportunity.
And in that context, I would even mention LinkedIn. Because to me the opportunity to really help use LinkedIn as a fundamental service to help people find the jobs of the future and equip themselves with the right skills and the right training. AI will also lead to a certain level of displacement and automation, but what needs to happen is to create the feedback cycle between the future jobs and our people, and I think LinkedIn can be very, very beneficial in that.
PEOPLE'S DAILY: What's Microsoft bringing to the AI market, the global market, in regards to AR or products? In the Chinese market, how do you count your proposals compared to your peers?
SATYA NADELLA: We're unique in democratizing AI and providing AI to others so that they can create their own AI, we're performing well. In fact, we're performing with a unique approach. Because a lot of AI companies fall into the trap of celebrating their own AI versus really looking at the impact AI is having on small businesses, in startups, and in making large multinationals more competitive. So that's really our focus.
PEOPLE'S DAILY: In your book "Hit Refresh", you talk about the importance of AI, mixed reality, and quantum computing. What do you think the opportunities are for China and for Microsoft in these areas?
SATYA NADELLA: I think all these three technologies are very exciting in terms of what they can do. If you take mixed reality, it's the ultimate computing experience, because what you see is a mix of the real world and the artificial world. So, for the first time, we have a new medium that can change, especially in a country like China, how people can do design, how people can do collaborative work, how, for example, education can be changed, even something like health and medical education can be changed.
So, we're very, very excited about what HoloLens and even Windows Mixed Reality headsets collectively will do to change pretty much all of the computing experience. It's really an AI experience.
AI, we talked already about lots of the examples of how AI can change different walks of life and different parts of our economy.
And then quantum represents that next generation of computing power that we need to solve some of the hard problems. I know in China there is a significant commitment to sustainability goals and global climate change challenge.
So, if you look at it, we still cannot design an enzyme that can absorb carbon. That's a computational problem that something like the quantum computer can help solve.
So, to me being able to create new technologies that help us solve some of the unsolved problems of today, and then pushing the frontier of computational experiences, either through AI or mixed reality, represent a significant opportunity in China.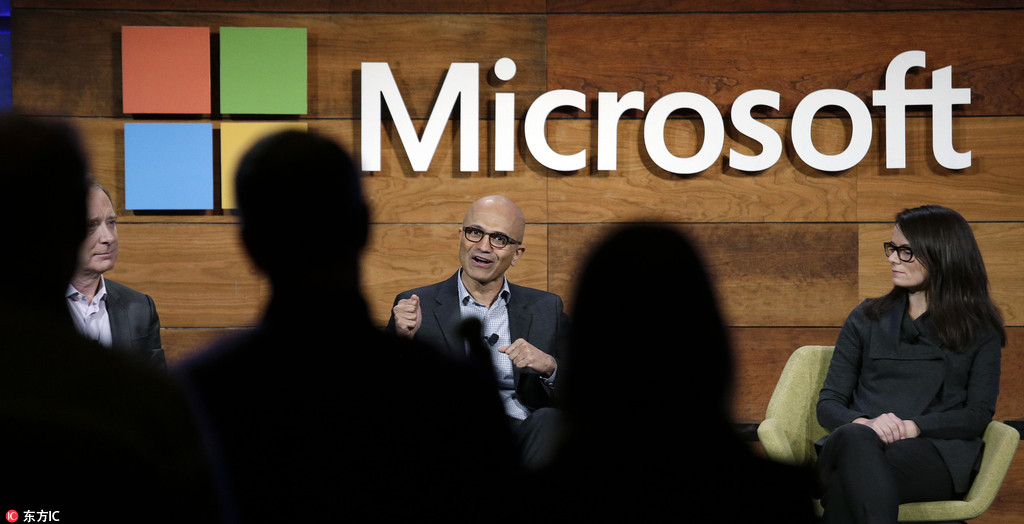 Photo: DFIC
On Microsoft: The most important thing is the ability to hit refresh
PEOPLE'S DAILY: In the preface, written by Bill Gates, he mentioned Satya inherited some past good experiences with Microsoft. So, I got your point that we don't change everything, we keep things, and we change things.
SATYA NADELLA: That's correct. In Microsoft, what has been most important over our 43 years of history is the ability to hit refresh. When I look back, every five years we are working on a completely new technology paradigm, competing against a completely new set of competitors. And so there must be something we're getting right by hitting refresh.
PEOPLE'S DAILY: Before you became the CEO of Microsoft in 2014, many candidates were reluctant to take the role. Did you know this, and why?
SATYA NADELLA: I don't know who -- anybody who would say he's reluctant to become CEO of Microsoft. I think that the key is to sort of say who is qualified to take one of the most iconic American companies that have had a worldwide impact, and then for us to continue to push.
I think it's a privilege that I've had. I worked at Microsoft for 25 years, and most importantly for me I consider it a great honor and a privilege to have a chance to lead a company like Microsoft, whose contributions are not just about the technology that we create, but in fact, I'm a product of Microsoft's technology reaching me where I was growing up, and really allowing me to even dream the dream.
And so to me that's the opportunity now that I, as CEO, have is to make sure that Microsoft lives up to its core sense of purpose of empowering every person and every organization on the planet, and I think it's a real privilege to have a chance to do so.
PEOPLE'S DAILY: Recently the stock price of Microsoft is very high. So if you can summarize, what are the key achievements you have done in the past three years?
SATYA NADELLA: I think that most organizations are fundamentally going to succeed if they get two things right. One really has a core sense of purpose and an identity that helps them do things that come more innately to them, that are needed in the world, that are unique, and have a culture that allows them to continuously learn and push themselves.
So that's why I always emphasize our mission to empower every person and every organization on the planet to achieve more. Of course, in our case, it's through software and digital technology. That's how we want to empower the world.
And having this mindset of growth or what we describe as, you know, being the learn-it-alls versus the know-it-alls, and having that culture informs how we go about that mission is the most important thing.
Technologies will come and go. What we have achieved in the last three years is now in the past. What we have to achieve in the next three years is not going to be about what we did in the last three, but as long as we stay true to our mission and really enable our culture to thrive, I think we will be able to contribute most importantly, and also compete.
PEOPLE'S DAILY: So, I know you emphasize a lot on the culture, on giving empathy. So, does it mean that you think these are areas to be improved in Microsoft?
SATYA NADELLA: I think these are areas that are always needed. Improvement is a relative process, right? Improvement is a continuous process. It's not about -- you can say everything needs to be improved all the time. And when I think about empathy, when you think about innovation, we're in the business of meeting unmet and unarticulated needs of customers. And there is no way you can do that without a deep sense of empathy for what our customers want. Even our operation in China, it has to really start from understanding what is a small business, what is a large multinational, what does an state-owned enterprise in China need for their digital transformation.
That's why we're going the extra step of partnering locally, making sure that we have a great local presence, we have great R&D locally. That's what's going to allow us to be in touch with what is needed and then address those needs.