China refutes US criticism on unfair trade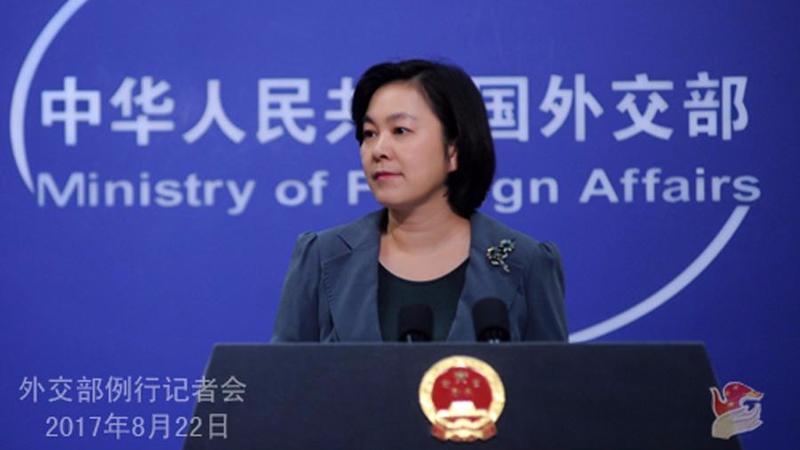 Hua Chunying, spokesperson for China's Foreign Ministry, speaks at a daily press briefing on Aug 22, 2017. (Photo: FMPRC.GOV.CN)
Chinese Foreign Ministry spokesperson Hua Chunying said on Monday protectionism cannot protect those who adopt it and unilateralism will harm everyone's interests in today's world where every country is interdependent with a shared destiny.
Hua made the remarks when refuting the Statement by the US Trade Representative on Section 301 Action released on July 10, which accused China of gaining an extra advantage through unfair trade practices.

She said China's Ministry of Commerce (MOC) released a statement last Thursday, pointing out the US statement is a distortion of facts and thus, groundless.

She said the United States is the main rule-maker of global trade and the US dollar is the primary settlement currency for international trade, while China is a latecomer to global trade and a rule-follower of the World Trade Organization (WTO).

"Does anyone believe that a rule maker would make rules that only benefit others, not itself?" Hua asked.

During the past 40 years, the scale of China-US trade has increased more than 230 times, with the total trade volume between the two countries reaching $600 billion last year, Hua said, adding that it is the results of China-US win-win economic and trade cooperation.

"Everyone knows that businessmen do not trade at a loss. Has the United States always been a money-loser while doing business with China for the past 40 years? Could the US ask its enterprises that have had long-term business with China to make a fair statement?" Hua said.

She said nowadays China has become the largest trade partner of more than 120 countries and regions, the fastest growing major export market, and also a developing country that attracts the largest foreign investment in the world, adding that last year China attracted the world's second-largest foreign investment.

"Do so many countries choose to continue to do business with China at a loss?" She asked.

She pointed out that trade imbalances do not equal trade unfairness, saying that fairness means all parties make global rules through equal consultations rather than based on a particular country's own interests, or even at the expense of other countries' interests.