Bodies of 19 miners found in Qinghai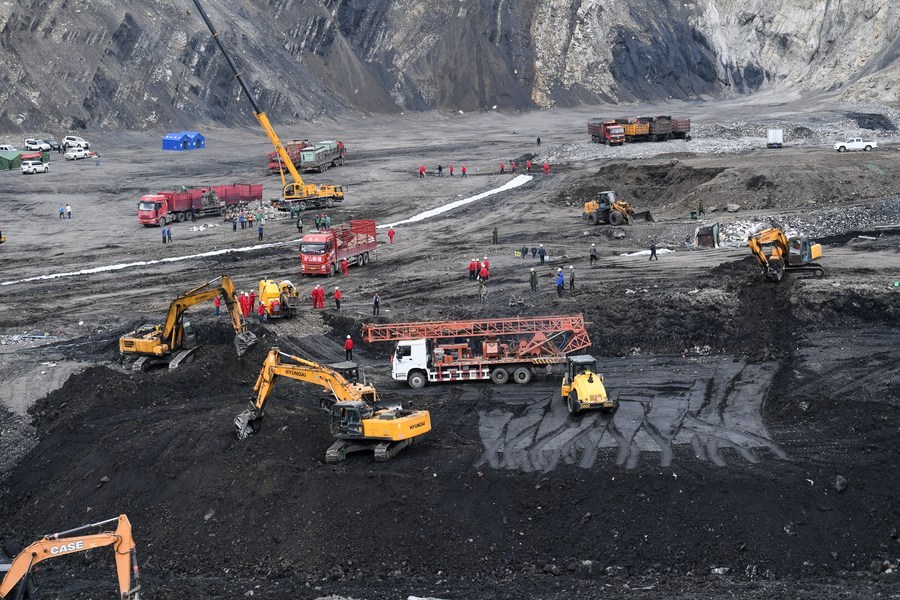 Nineteen workers trapped in a coal mine that was flooded by mud in Northwest China's Qinghai province last month were confirmed dead after rescue work finished on Monday morning, China Central Television reported on Monday night.
Over 1,000 rescuers joined the work in the past 30 days. The site of the accident is more than 3,800 meters above sea level in Gangca county, Haibei Tibetan autonomous prefecture.
Twenty-one miners were working at the scene when the accident happened around 12:10 pm on Aug 14. One worker was found dead and another escaped the flood, while the other 19 were trapped.
The first body of a trapped worker was found on Aug 22, more than a week after the accident. The bodies of all the other workers were found by Monday, which marked the end of the rescue work.
The accident happened while production at the coal mine was suspended for rectification work, Yin Maowen, the prefecture's deputy head, told a news conference on Aug 15.
The Qinghai Provincial Coal Mine Safety Administration ordered the mine to stop production on Aug 2 due to potential safety risks.