New batch of medical supplies sent to Mongolia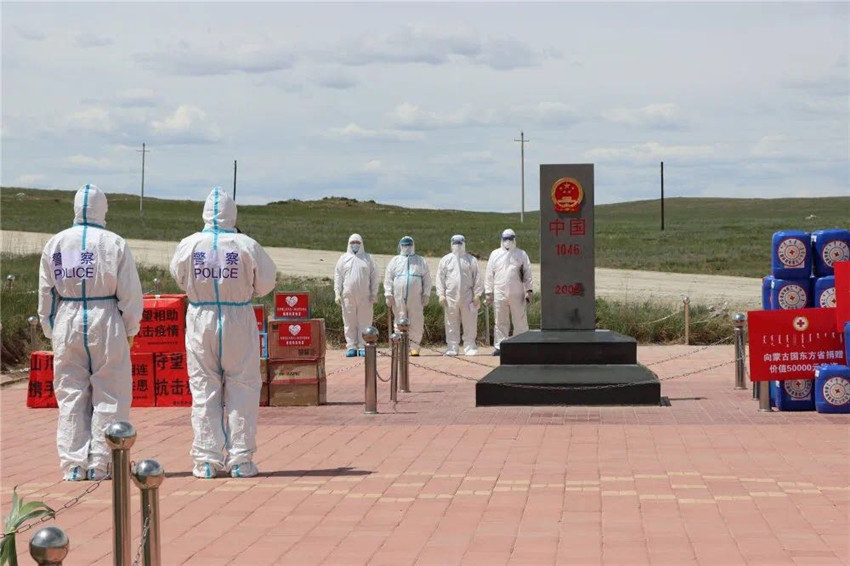 Medical supplies and other donations from Inner Mongolia autonomous region were sent to support the fight against COVID-19 in Mongolia on Saturday. (Photo: China Daily)
China donated a second batch of anti-epidemic materials worth of 190,000 yuan ($26,800) to Mongolia on Saturday.
The donation contained medical supplies, including masks, gloves, disinfectant and other items donated by the foreign affairs office of the Inner Mongolia autonomous region's Xilin Gol League and the league's border management bureau.
The supplies will be distributed to three provinces —Sukhbaatar, Oriental and Kent in eastern Mongolia —as well as to the Mongolian border defense department.