China to introduce premarital counseling at marriage registries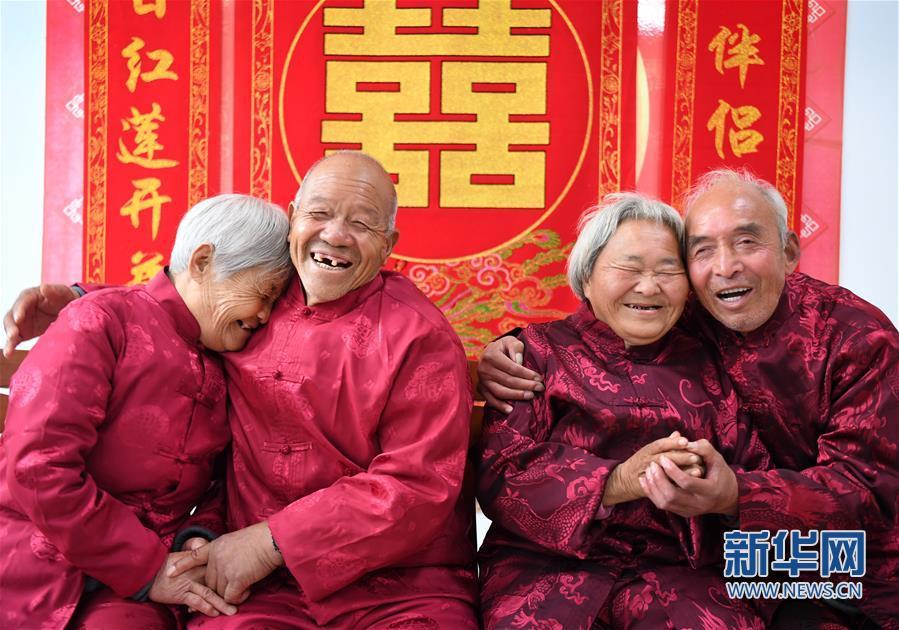 Two couples pose for photos to mark their wedding day at an elder care facility in Luonan, Northwest China's Shaanxi province, on Oct 15, 2019. (Photo: Xinhua)
BEIJING -- China's marriage registries will introduce premarital counseling to help couples prepare for marriage, according to a set of guidelines.
Civil affairs authorities are instructed to develop premarital counseling courses and materials in the forms of videos and pamphlets and promote them at registries, said the guidelines, jointly issued by the Ministry of Civil Affairs and the All-China Women's Federation.
A ceremony for marriage certificate presentation should be included in the marriage registration procedure, the guidelines said, adding that a solemn ceremony will help the newly-weds better comprehend the responsibility of being married.
The guidelines also called for improving mechanisms for family dispute mediation and divorce counseling, and required marriage registries at the county level and above to set up mediation rooms.