Vaccine deaths raise public concern but experts say flu shots still essential to fight 'twindemic'
Global Times
1603805707000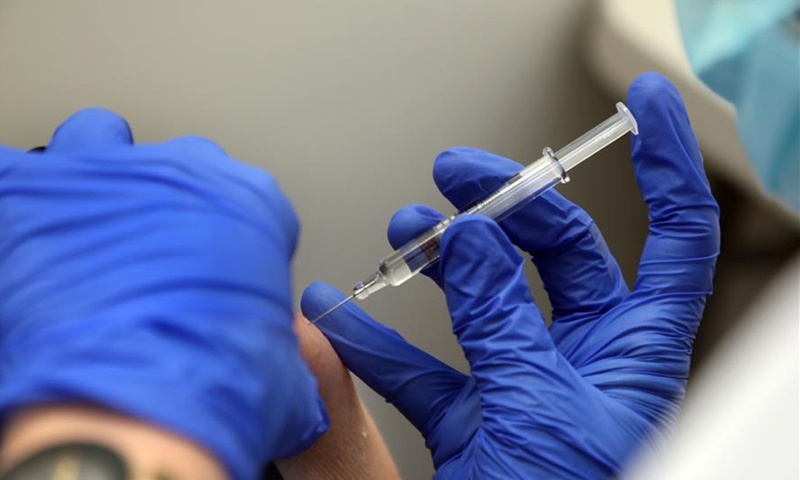 Public willingness to take flu vaccines will be dented by deaths and adverse reactions reported in countries such as South Korea and Singapore, said experts, and this could be a heavy blow to the world's fight against COVID-19, especially when many countries are expected to encounter "twindemic" as winter approaches.
Chinese vaccine experts urged countries to be cautious in putting new vaccines onto the market, and they advised the public to be rational about flu vaccines, which will help in this year's battle against COVID-19 and vaccines for the coronavirus itself in the future.
At least 48 people in South Korea have died after taking their seasonal flu shots, but the country's health officials said the deaths were not related to the vaccinations, and on Monday they added that the flu vaccination program will continue.
But Asian neighbors have panicked. Singapore on Sunday said it would temporarily halt the use of two vaccines used by South Korea as a precaution.
Tao Lina, a Shanghai-based vaccine expert, told the Global Times that the deaths in South Korea may not have been caused by the vaccinations, and reactions to vaccinations are not uncommon. In most cases, it is merely a coincidence.
Tao said that there's no evidence linking these deaths to the flu vaccine. "But countries that abruptly suspend vaccination plans due to this are being irresponsible."
Public confidence is likely to be shaken, which would be normal, Tao said. "It will take a long time to change their minds, but it is necessary for the government to do so."
Easing public fears will also pave the way for COVID-19 vaccinations in the future, said Tao.
In contrast, many places in China are running out of flu shots due to rising demand, compared with previous years' nearly 2 percent inoculation rate.
As of September 8, Chinese medical facilities had injected 15.87 million doses of flu vaccine. Some experts estimated that total flu shots this year will reach 50 million doses.
Feng Luzhao, an expert on public health and vaccines at Peking Union Medical College, told the Global Times that he expects this year's vaccination rate could reach around 4 percent.
To address a future pandemic, Feng called for the Chinese public to maintain a high sense of willingness to receive flu vaccines in the long term, and vaccine producers should maintain a high output.