Xi urges global human rights efforts
Global Times
1512676543000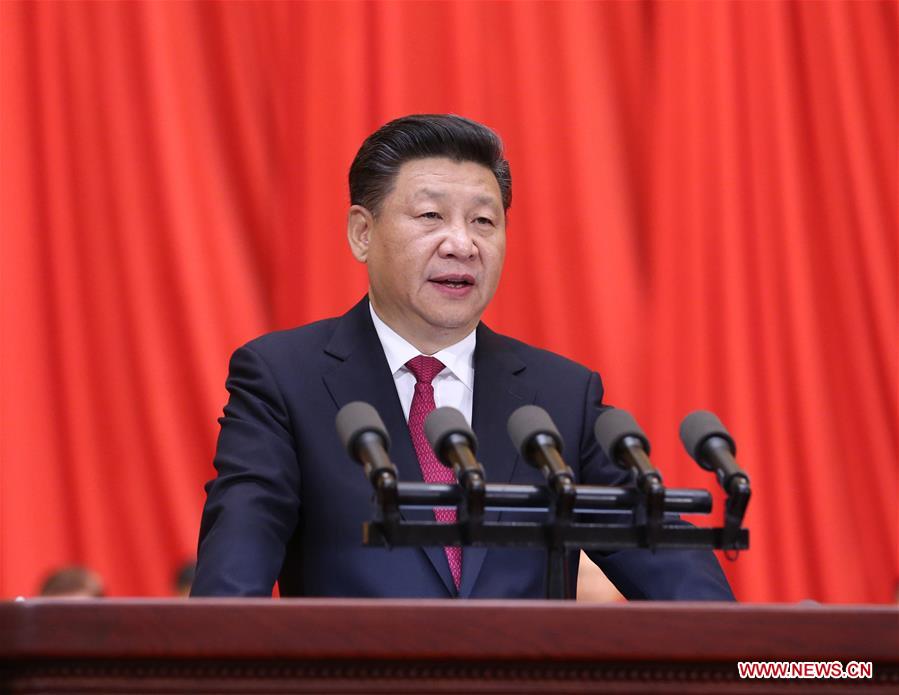 Chinese President Xi Jinping has called on the international community to respect and reflect the will of the people in developing countries in human rights development in his congratulatory message to the South-South Human Rights Forum, which opened in Beijing Thursday.
"It is important for the international community to respect and reflect the will of the people in developing countries in the spirit of justice, fairness, openness and inclusiveness," the message said, the Xinhua News Agency reported.
The two-day forum was organized by the State Council Information Office and the Ministry of Foreign Affairs, with 300 delegates from more than 70 countries and international organizations participating, Xinhua reported.
"Human rights" is a concept which the West has been using to lecture developing countries for very long time, and Western countries use their own standards to define the concept," said Wang Youming, the director of the Institute of Developing Countries under the China Institute of International Studies.
Western countries have also been using "human rights" as an excuse to interfere frequently in the domestic affairs of developing countries and even launch wars sometimes, he noted.
Developing countries have learned many lessons from Western lecturing and interventions, so they would like to have their own voice heard on human rights issues and they want to dominate their own human rights, Wang said. "China, as the biggest developing country, has provided a platform for other developing countries to gain speaking rights on this issue."
The development blueprint outlined at the 19th National Congress of the Communist Party of China will give a strong boost to human rights development in China and make new and even greater contributions to the progress of mankind, according to Xi's message.
"At this stage, when the US is isolating itself and the EU is tired, developing countries expect China to play a more important role in maintaining the international order and reforming globalization," Wang Yiwei, a professor at the Renmin University of China, told the Global Times.
Noting the development of human rights worldwide cannot be achieved without the joint efforts of developing countries, which account for more than 80 percent of the world's population, Xi stressed that human rights must and can only be promoted in light of specific national conditions and people's needs.
Xi called on developing countries to uphold both the universality and particularity of human rights and steadily raise the level of human rights protection.
"The Chinese people would like to work in concert with people in other developing countries and beyond to advance development through cooperation, promote human rights through development, and build a community with a shared future for human beings," the message read.