After two years of survival training giant pandas ready for the wild
Global Times
1511113538000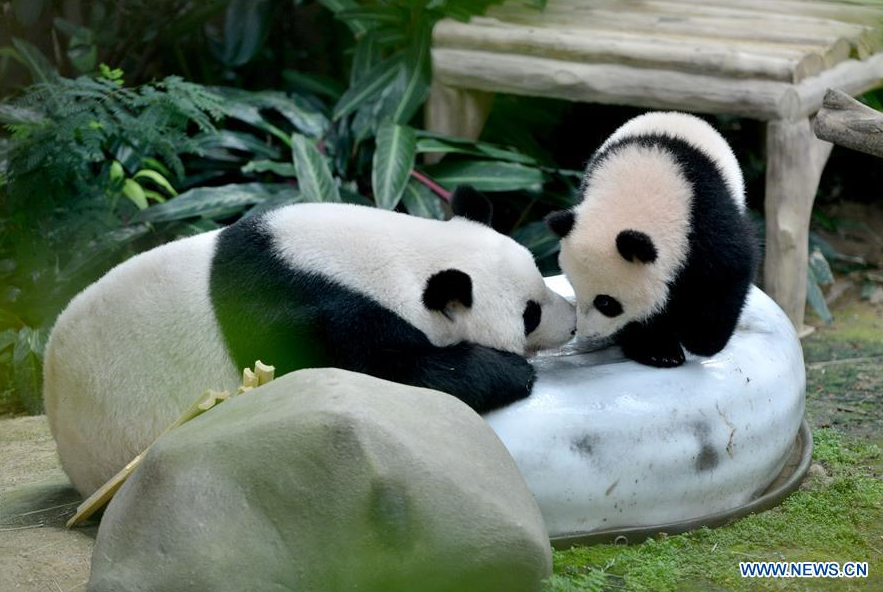 Photo: Xinhua
A pair of captive-bred giant pandas will be released into the wild of Southwest China later this month in another attempt to expand the population of giant pandas living freely and fending for themselves.
The two giant pandas, a male and female named "Ba Xi" and "Ying Xue," have undergone two years of survival training and will be released into the Sichuan Liziping National Nature Reserve.
The China Conservation and Research Centre for the Giant Panda says this will be the second time two pandas are released into the wild at the same time.
Ba Xi and Ying Xue received training sessions in the semi-wild environment of Wolong National Nature Reserve and Tianmen Mountain. They learned a variety of skills, including finding food on their own, recognizing the territory of other panda's and avoiding predators, said the center.
At a meeting held on November 9, experts determined that the pair is ready to be released back into the wild, saying that the move is to "expand the number of wild giant pandas" living on their own.
The first attempt to release a pair of captive pandas at the same time was in October 2016, Xinhua reported.
China first released a captive-bred panda into the wild in 2006. Xiang Xiang, who was five years old at the time, was released into the Wolong National Nature Reserve, said Xinhua. Xiang Xiang, a male, died a year later after fighting other pandas over food and territory.
In 2012, 2013 and 2014, three Giant Pandas named Tao Tao (male), Zhang Xiang (female) and Xue Xue (female) were released into the Liziping reserve. Xue Xue died a month after her release in November 2014, said the report.
The last panda to be released was Hua Jiao, a two-year-old female, in November 2015. Her condition is unknown.