China and India should manage divergences in a more mature manner: Xi
Global Times
1525022409000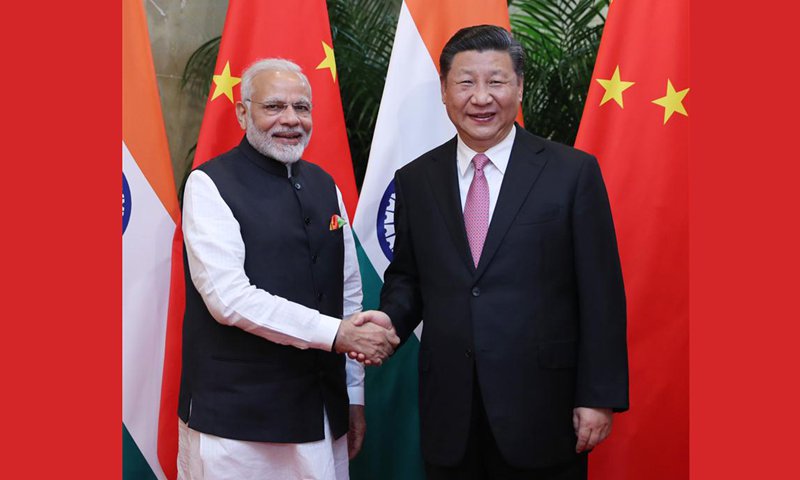 (Photo: Xinhua)
Chinese President Xi Jinping and Indian Prime Minister Narendra Modi exchanged views on bilateral relations and international and regional issues of common concern Saturday morning in a relaxed, friendly atmosphere, as they walked on the shores of Wuhan's East Lake in Central China's Hubei Province, the Xinhua News Agency reported.
During the meeting, Xi stressed that in the next stage, China and India need to plan comprehensive cooperation between the two countries and ensure more intimate strategic communication.
China and India should manage divergences in a more mature manner, Xi said.
On Saturday morning, Modi posted two messages along with photos on his Weibo account to share his two-day informal visit to China that started on Friday, saying: "Very glad to meet President Xi Jinping in Wuhan. We had broad and fruitful discussion and exchanged ideas on how to strengthen the India-China relationship and other international issues."
Modi also posted photos of his tour with Xi at the Hubei Provincial Museum on Friday afternoon. "Thanks President Xi Jinping for accompanying me on the tour at the Hubei Provincial Museum. This museum has significant historical relics of Chinese civilization and history," he said on his Weibo account.