Podcast: Story in the Story (7/31/2018 Tue.)
People's Daily app
1532972171000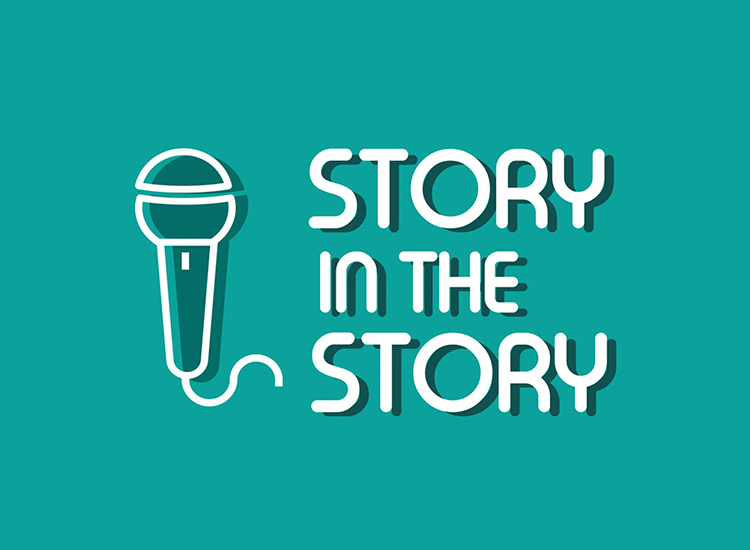 From the People's Daily app.
This is Story in the Story.
The fan economy refers to a new business operation model that seeks to profit from fans' devotion to celebrities.

But the fan economy is not just fans spending money to see their idols, it also involves selling goods and providing services. How successful an idol could become depends on how many fans he or she has.
With the rapid development of social media and the internet, the population of Chinese pop stars and the internet celebrities have been widely accepted by the public, especially among the youths.
According to a report from Penguin Intelligence of Chinese tech giant Tencent, 79 percent of respondents have favorite celebrities in China, and 40 percent of them like to spend money on idol-chasing.
Recently, Chinese new pop idol Fan Chengcheng has launched a celebrity V+ membership system on the Sina Weibo social media platform, which requires 60 yuan ($9.41) membership fee every six months to view high-definition photos of him. Overnight 80,000 fans paid 4.8 million yuan, which indicates the great potential of the fan economy.

Today's Story in the Story will look at how China's idol boot camps cradle future star candidates.
Chen Qiuyu and He Xingyu go about their daily routine at an idol training company in Beijing. (Photo: IC)
However, the fame and richness of celebrities does not come as priceless.
The final episode of popular idol-making reality show Produce 101 aired on Saturday. Out of 101 young female competitors only 11 finalists were chosen to go on to become China's newest girl band: Rocket Girls.
The young competitors on the show went through a harsh selection process and months of hard training to get their shot at the top. For them, the show was a chance to make their dreams a reality.
Like the women who took part in the reality show, He Xingyu and Chen Qiuyu are two young women who have traveled to Beijing from their hometowns to join a company that specializes in training young girls for stardom.
Trainees must not only be attractive, but also be extraordinary performers when it comes to singing, dancing and engaging audiences.
Training mainly consists of classes in music, dance, etiquette, public relations, make-up and physical fitness.
The two trainees are under a lot of pressure, especially when it comes to their age.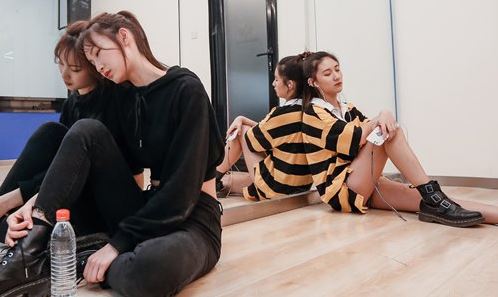 He Xingyu and Chen Qiuyu (in black) take a break. (Photo: IC)
"Seeing more and more girls younger than us make their debut really stresses us out," the two 19-year-olds who have been training for nearly a year told qq.com in a recent interview.
Training is only part of the path to fame. To get their faces out there among the public, the girls must take part in all kinds of reality shows. In fact, just to get their foot in the door and become a trainee, they had to go through numerous interviews with girl-band agents and strict selection processes. And that was just the first step toward their dream.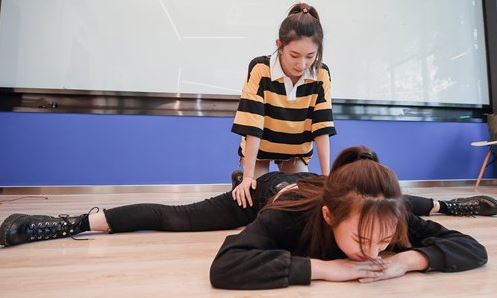 He Xingyu helps Chen Qiuyu train. (Photo: IC)
Training can not only be a boring and repetitive process, but also a dangerous one. The two girls have gotten hurt on several occasions during dance classes. Despite this, neither has thought of giving up.
"Once you choose this, you have to be strong. I hope I can grasp opportunity when it comes my way," said He.
"Once you get into this field, you will find it is harder to give up than it is to keep going," Chen noted.
(Produced by Nancy Yan Xu, Ryan Yaoran Yu, Lance Crayon, and Raymond Mendoza. Music by: bensound.com. Text from Global Times, China Daily, and Xinhua.)