Taiwan authorities slammed for 'inhumane act' of driving away mainland boats seeking shelter
Global Times
1603861193000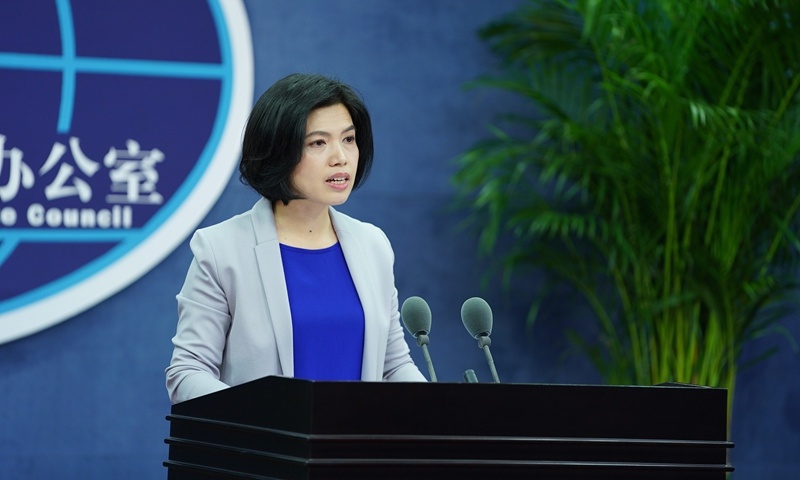 The State Council's Taiwan Affairs Office has slammed the relevant authorities on the island of Taiwan as inhumane after they "savagely drove away" mainland fishing boats that were seeking shelter from gales, calling the act "infuriating."
Zhu Fenglian, spokesperson with the Taiwan Affairs Office of the State Council, made the remarks during a routine press conference on Wednesday in response to a question on reports that more than 20 mainland fishing boats were forcibly driven away by patrol units of the island of Taiwan on October 23 as they were trying to take shelter from the strong winds of up to scale 10 by entering islands near the Penghu Islands.
Zhu noted that the mainland has set up multiple fishing boat reception stations along the coast to provide shelter, supplies, and emergency aid to fishing boats nearby, including those from the island of Taiwan, which is in stark contrast to what the relevant Taiwan department did.