Party forges ahead by putting people first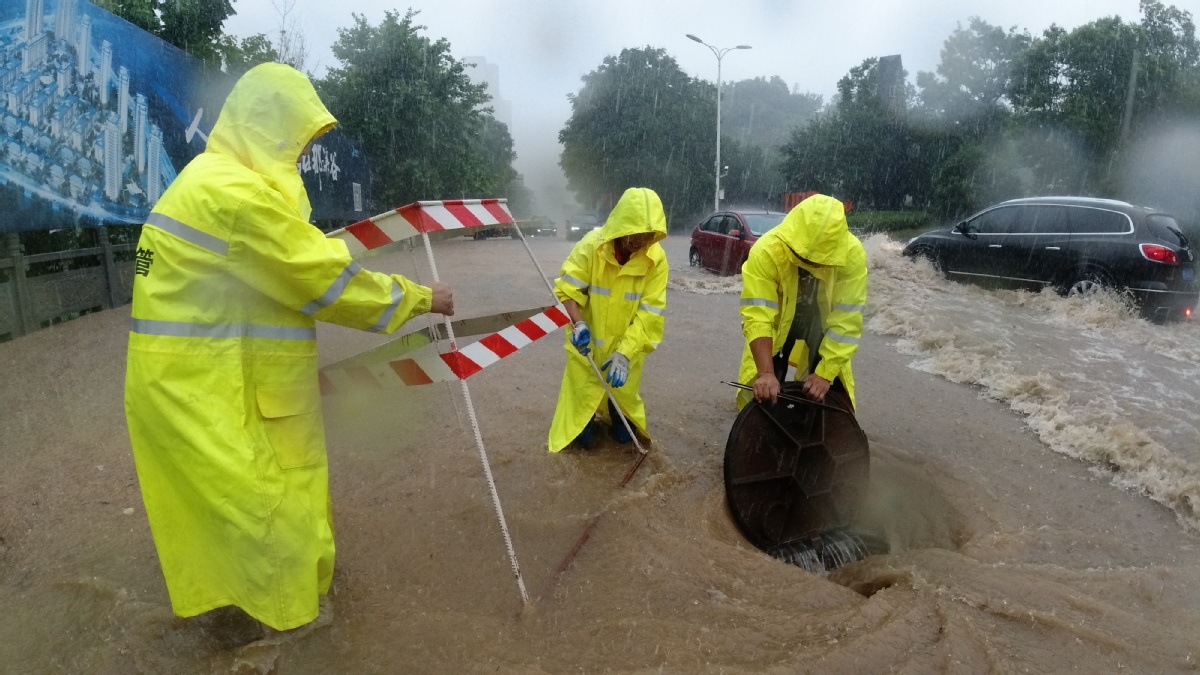 Workers unclog a drain in Yichang, Hubei province, after the city was hit by a heavy rain on Saturday. (Photo: China Daily)
Boasting a membership of more than 90 million and governing the world's most populous country, the Communist Party of China is celebrating its 99th birthday on Wednesday.
Over the past seven decades, the CPC has transformed China from a poverty-stricken and backward country into the second-largest economy globally.
The biggest political party in the world is also leading the country in eliminating absolute poverty nationwide and building China into a moderately prosperous society in all respects by the time the CPC marks its centenary next year.
According to observers, the secret of the Party's governance success is that it adopts a people-centered philosophy internally and continues to improve well-being. Externally, it upholds peaceful development and win-win cooperation and remains committed to advancing the building of a community with a shared future for mankind.
Liu Haitao, a professor at the National Academy of Governance specializing in scientific socialism, said the CPC has represented the fundamental interests of the Chinese people since it was founded in 1921, and has secured broad social support for its long-term governance.
The Party has continued such governance of the country through its close bonds with the public, Liu said. These connections enable it to implement its policies, decisions and development strategies to promote national progress and improve people's livelihoods.
Serving the people wholeheartedly is the fundamental purpose of the CPC, as laid down in the Party Constitution and upheld by generations of its leadership.