Chinese literature lovers to flock to Canary Islands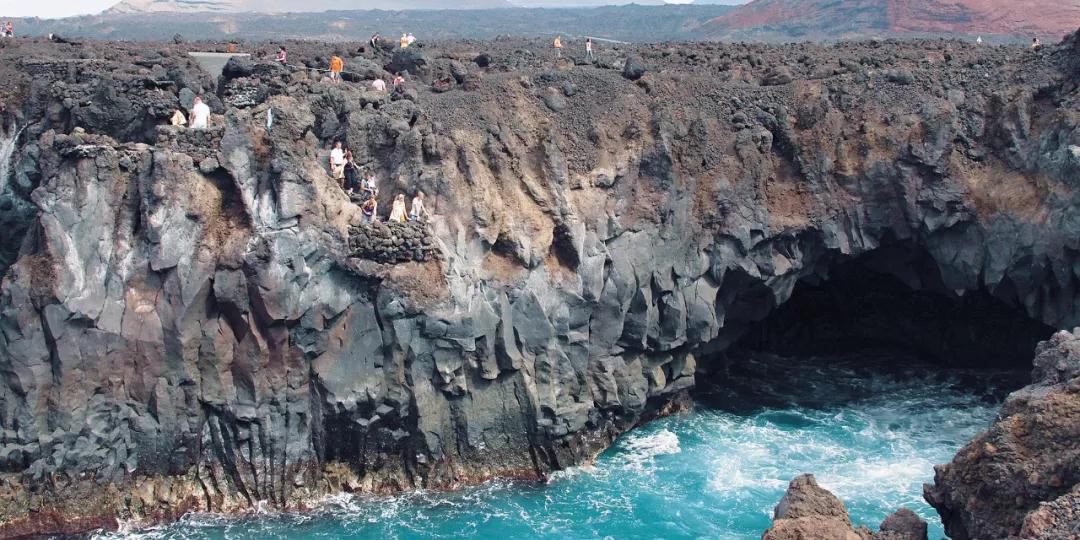 Twenty-seven years after Taiwanese writer San Mao's suicide, an archipelago off the coast of Morocco is mapping a pilgrimage route for Chinese readers who would travel thousands of miles to trace her footsteps.
At an international travel fair in Madrid, the tourism authority of the Spanish-controlled Canary Islands announced that in March, it would open a route in memory of the novelist who lived there from 1976 to 1979, China's state news agency Xinhua reported Sunday.
"[Since] millions of Chinese people know the Canary Islands through San Mao's book[s], we want them to be able to relive and experience the life of San Mao in Gran Canaria," María Inés Jiménez Martín, counselor of tourism for Gran Canaria, the third-largest of the islands, told Xinhua.
San Mao is the pen name of novelist and travel writer Chen Maoping, who also used the English name Echo. Widely regarded as not only a fine writer, but also a symbol of freedom and independence, many Chinese women adopt the name "Echo" in tribute.
Born in 1943 in Chongqing, southwestern China, San Mao moved to Taiwan with her family in 1948. She studied in Spain in the late 1960s, which piqued her love of Europe and Africa. In 1974, she married José María Quero Y Ruíz — a Spaniard eight years her junior — and they lived together in then-Spanish-controlled Western Sahara before moving to the Canary Islands.
"I was deeply fascinated with her exotic experiences in the desert," 28-year-old Wang Chaojun told Sixth Tone, referring to her first book, "Stories of the Sahara."
Wang said that ever since he first read San Mao in middle school, he has been determined to follow in her spirit of exploration. "Because of San Mao's influence, I love nature and don't want to be bound by concrete and steel in the cities," said Wang, who is originally from Hunan in central China but now works in the southwestern province of Yunnan. An amateur writer and poet himself, Wang uses the pen name "Huai Chen" — literally "remembering Chen."
Although Wang has not yet visited the Canary Islands, he leads a group of more than 200 San Mao fans on social media network WeChat, many of whom dream of visiting her home on the islands.
According to China's National Tourism Administration, the number of Chinese nationals traveling to Spain exceeded half a million in 2016 — a new record, as both governments worked together to further boost bilateral tourism through more direct flights and smoother visa processing. Though no official data enumerates how many Chinese tourists visit Spain to pay tribute to San Mao, many travel websites include information on her former residences.
Despite her fame at home, San Mao remained a low-key figure in the Canary Islands. Tourism officials told Xinhua that they did not realize her prominence until they noticed many Chinese travelers visiting her otherwise ordinary house, and even leaving letters in front of it.
In 2016, Spanish writer and filmmaker María Jesús Alvarado made a documentary on San Mao. "San Mao, who has made Spain and Western Sahara known in China, deserves to be known by the Spaniards and the Saharan people," she said at a screening.
After her husband drowned while diving in 1979, San Mao moved back to Taiwan. In 1991, she killed herself while receiving medical treatment. Despite her personal struggles, to many she represents courage against conformity.
For 18-year-old Chen Xiaoshi, reading San Mao's writing not only gives her a taste of distant continents, but also empowers her as a woman. "San Mao pursued freedom; she was her own person," the university student told Sixth Tone.
"For sure, I will visit her residence," Chen said. "It will be a formal visit, not a casual holiday."