Podcast: Story in the Story (7/5/2018 Thu.)
People's Daily app
1530739508000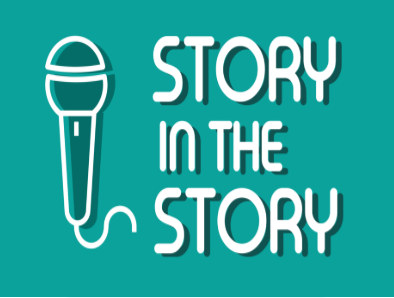 From the People's Daily app.
And this is Story in the Story.
Stretching 25,000 kilometers, China's high-speed train network is the largest rail network in the world. By the end of 2018, the network will get even larger.
China Railway Corp, the country's state-owned train operator, will soon finish the last phase of the Guangzhou-Shenzhen-Hong Kong Express Rail Link, a high-speed rail line spanning more than 130 kilometers.
Just one year after they began their operation, China's new Fuxing high-speed trains completed some 20 million trips by mid-2018. They are the newest model operating in China's high-speed rail system on some days reach full occupancy, according to China Railway Corp.
Last year, the maximum speed of Fuxing trains reached 350kph between Beijing and Shanghai, cutting the journey between the Chinese capital and the country's major financial hub to only 4 and half hours.
Fuxing bullet trains will be put into wider use starting in July this, connecting 23 major Chinese cities.
Today's Story in the Story will look at how China's advanced high-speed rail system has attracted foreigners.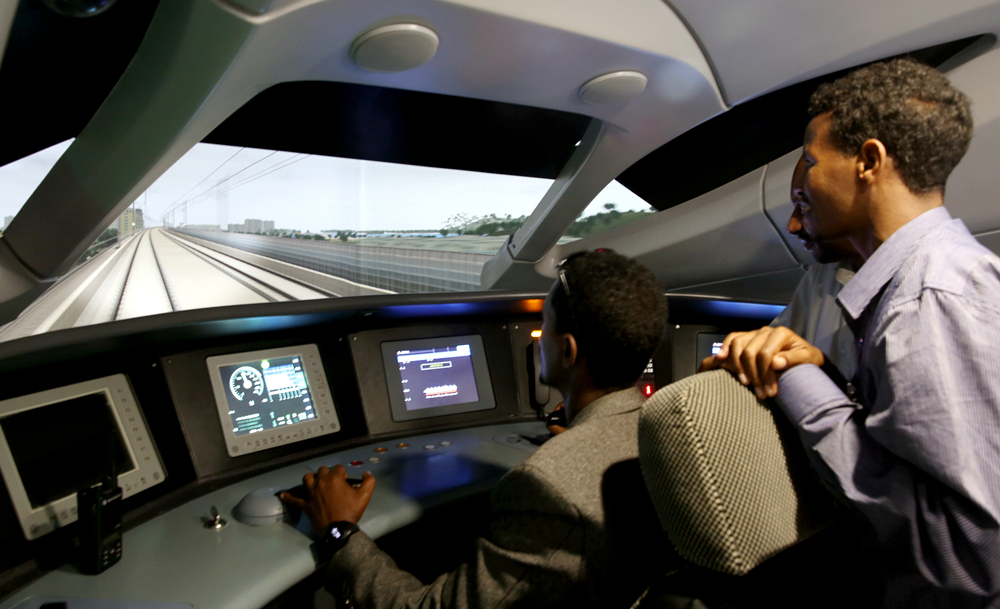 (Photo: China Daily)
The China Railway Corp built a training school in Wuhan, Hubei Province, a popular destination for overseas visitors, who can use simulators to experience being a high-speed train "driver."

More than 400 foreigners from around 20 countries have so far visited the school, called Wuhan High-Speed Railway Vocational Skills Training Duan, since it was established in August 2014, according to the school.
The school's latest group of visitors is comprised of 23 employees from Ethiopia Djibouti Railway Share Company, who visited the school on June 22 while participating in a seminar on railway management at Beijing Jiaotong University.
Samuel Biru, the company's capacity building director, said he felt lucky to be chosen from about 500 of his colleagues to see and experience China's high-speed trains, which are big news Ethiopia.
He said the maximum speed for passenger trains in his country is 120 kilometers per hour, so he was amazed by the speed of the Chinese high-speed train, which can reach a maximum of around 350 km/h, as he rode one from Beijing to Tianjin.
During their visit to the Wuhan school, Biru and his colleagues were offered a chance to experience "driving" a high-speed train using a simulator. However, Biru's four colleagues were unlucky, since they did not get as much time at the helm as Biru.
"I dominated it for a whole hour. I enjoyed it too much and even lost track of time," he said.
Biru said he would like to share his experience in China with his colleagues, friends, and relatives after returning home.
Ethiopia plans to build 5,000 kilometers of a railway line, and Biru said he looks forward to seeing high-speed trains in his country.
Michal Tefera Gurmessa, maintenance manager of Ethiopia Djibouti Railway Share Company, left the school regretting that he only got to "drive" the simulator for about six minutes.
"It's too short. I would like to take an even longer time and I will be a good driver," he said.
The school received its largest group of visitors — 63 from 13 countries, including Egypt, Thailand, and Kenya — on June 12.
Li Bin, who has been a high-speed train driver for 10 years, has been an instructor at the school for about a year. He said he has seen an increasing number of foreigners visit the school.
"I have received so many foreign visitors that it's not easy for me to remember what countries they are from," Li said.
He said it's interesting to talk with the foreigners since many of them are curious about Chinese high-speed trains and would like to test the trains by standing a coin or cigarette on end while the train is moving to see if the objects can remain balanced.
Wu Siqiang, director of the school, said the training school works as a window for foreign visitors to see China's development with the help of high-speed trains.
"Some countries are still exploring their way for development. We would like to discuss with them whether the Chinese approach fits their countries," Wu said.
(Produced by Nancy Yan Xu, Terry Guanlin Li, Ziyi Zeng, and Raymond Mendoza. Music by: bensound.com. Text from People's Daily, Xinhua, and China Daily.)