Highlights of Xi Jinping's words at 2018 BRICS Summit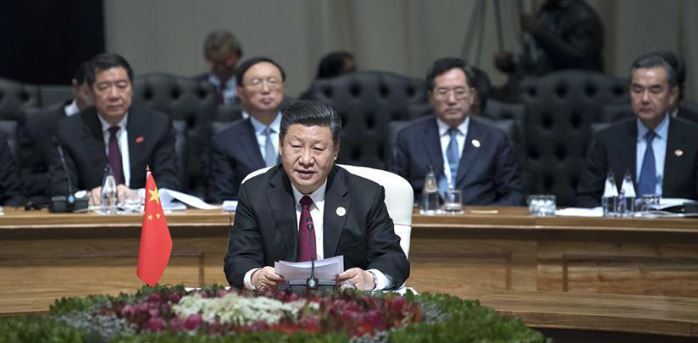 The BRICS - a combination of five emerging economies, namely Brazil, Russia, India, China and South Africa - just concluded its 10th annual summit in Johannesburg, South Africa, on Friday. As the leader of a BRICS nation, Chinese President Xi Jinping looks to the future, hoping to see a second "golden decade."
Here's a look back at some of the highlights of President Xi's words at 2018 BRICS Summit.
Deepen economic ties
"Economic cooperation was the initial purpose and main task for the BRICS nations. It is also the most fruitful field with the greatest potential. As such, we must enhance and expand our partnerships in trade, investment and inter-connectivity," Xi said.
Work together as a whole
"At the same time we must work together in the United Nations, the G20 and the World Trade Organization to safeguard the rule-based multilateral trading regime, promote trade and investment liberalization and facilitation and reject protectionism outright," Xi pointed out.
Uphold multilateralism
"The BRICS countries must uphold multilateralism. We should urge all parties to fully observe collectively adopted international rules, and we should treat all countries as equals regardless of their size, address issues that matter to all through consultation and oppose hegemony and power politics," noted Xi.
BRICS Plus
"At China's initiative, the leaders of the BRICS countries have decided to establish a new partnership for industrial revolution," Xi said. This partnership is for BRICS countries and also for other emerging economies and developing countries. We should seize the opportunity for development and fully release the benefits of complementary advantages and synergy, he said.
Reactions from other BRICS states
Xi's remarks were echoed by other heads of state attending the meeting.
Multilateralism should be firmly safeguarded amid rising unilateralism and protectionism nowadays, South African President Cyril Ramaphosa pointed out.
Russian President Vladimir Putin agreed that there should be more cooperation especially when dealing with extremists and cross-border crime.