China to provide assistance for disabled children: official
China will establish a new rehabilitation and assistance system for children with disabilities, providing them with a wide range of medical and social services, according to an announcement made by the country's cabinet, the State Council.
More than 1.6 million children in China aged from 0 to 6 are physically disabled, but experts suggest that this period of life is also the ideal one for children to recover from disabilities.
The new rehabilitation and assistance system will provide medical treatment, counseling, training or rehabilitation, and assistive devices to give children with disabilities a boost for their recovery.
Jia Yong, the vice president of China's Disabled Person's Federation, says the new system can ease the burden on the families with small and disabled children.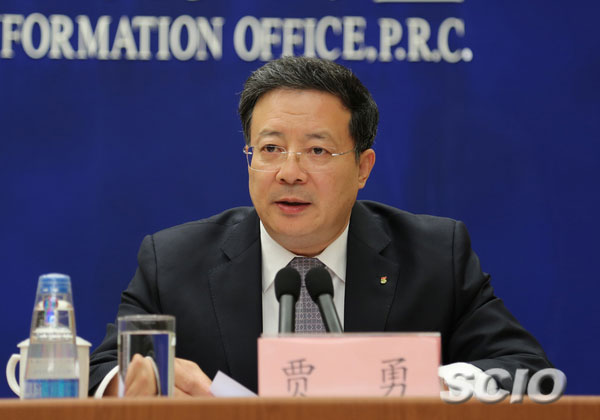 Jia Yong, vice president of China's Disabled Person's Federation, speaks at a press conference in Beijing on June 1st, 2018. (Photo: scio.gov.cn)
"The children enrolled in the new system include those aged from 0 to 6 with visual, hearing, speech, physical, or mental disabilities, as well as those on the autism spectrum. The system provides basic rehabilitation services that aim to help those children overcome the obstacles brought about by their disabilities and teach them basic living and social skills so that they can develop as much independence as possible," says Jia.
The official says that children with physical disabilities, especially those from impoverished families or orphans adopted by welfare institutions, will have access to a variety of services.
"For example, hearing impaired children can have cochlea implants or be equipped with hearing aids and receive training for hearing or oral skills. Children with disabilities involving their limbs can be provided with operations, assistive devices and rehabilitation training sessions. Children with mental disabilities will receive training for cognitive or basic living skills, and the ones who have autism will be taught language or social communication skills," says Jia.
The funds required to support these services will be budgeted by local government authorities, with the central government providing financial subsidies.
The new rehabilitation and assistance system will officially be implemented on October 1.
All children with disabilities are expected to be able to access the services by 2020.