Hyping 'suppression theory' misses the reality in Tibet
Global Times
1515533672000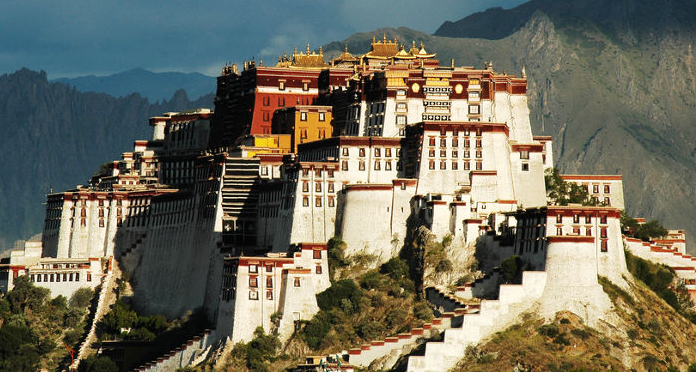 Western media should set foot in China's ethnic minority areas before making sweeping misjudgments of the country's booming bilingual education in regions like Tibet, an expert warned Tuesday.


"Learning Putonghua and Tibetan is not contradictory. China is a multi-ethnic country and learning Putonghua could allow Tibetans to communicate with other ethnic groups and know about the world outside Tibet," said Xiong Kunxin, a professor at Minzu University of China in Beijing.

"Some Western media have been hyping the idea that Tibetan education is suppressed in China because they do not know the real conditions in Tibet," Xiong said, noting that protection of culture and religion in Tibet was efficient.

The Tibet Autonomous Region completed the bulk of its mission of building a bilingual education system by 2015 after regional lawmakers in 2008 ordered that both Tibetan and Putonghua should be used during the region's compulsory education that includes three years' kindergarten.

At the 2017 university entrance exam, a total 19,851 high school graduates participated in the Tibetan language exam, or 70 percent of candidates in the Tibet Autonomous Region, China News Service reported.

"When I entered secondary school, I did not even know how to write my name in Chinese characters, but now there are many teachers teaching Putonghua in primary schools," Abo, a thirty-something Tibetan resident who lives in a rural area near Lhasa, told the Global Times on Tuesday.

Abo thought learning Putonghua useful and necessary as "times are changing and Tibet is developing rapidly everywhere."

He did not feel learning Putonghua in school affected his Tibetan learning.

"We speak Tibetan at home. Many children cannot even speak Putonghua before school," he said.

The ethnic textbook center of Northwest China's Qinghai Province has compiled and translated more than 1,800 textbooks in Tibetan since the 1980s, amounting to 200 million words, the Xinhua News Agency reported last year.

The books cover 13 subjects including mathematics, English and arts. They have been used in more than 3,000 schools for 800,000 students in Qinghai, Tibet and nearby Sichuan, Yunnan and Gansu provinces where Tibetans reside.

In the Hongqi Primary School in the Yushu Tibetan Autonomous Prefecture of Qinghai, Tibetan ethnic minority and Han majority students take six Putonghua and six Tibetan lessons a week, China National Radio reported.

"It is very meaningful to have Tibetan education, as language is the carrier and tool of culture and history," said university professor Xiong.

All nationalities have the freedom to use and develop their own spoken and written languages and to preserve or reform their own folkways and customs, according to the Constitution of China.

Bilingual education is officially promoted in China. In the Inner Mongolia Autonomous Region, more than 300,000 students receive a bilingual education, mainly in Chinese and Mongolian, at 502 ethnic schools.

In Xinjiang, 78 percent of students in primary and middle schools receive a bilingual education, Xinhua reported.