HKSAR gov't officials vow to create more jobs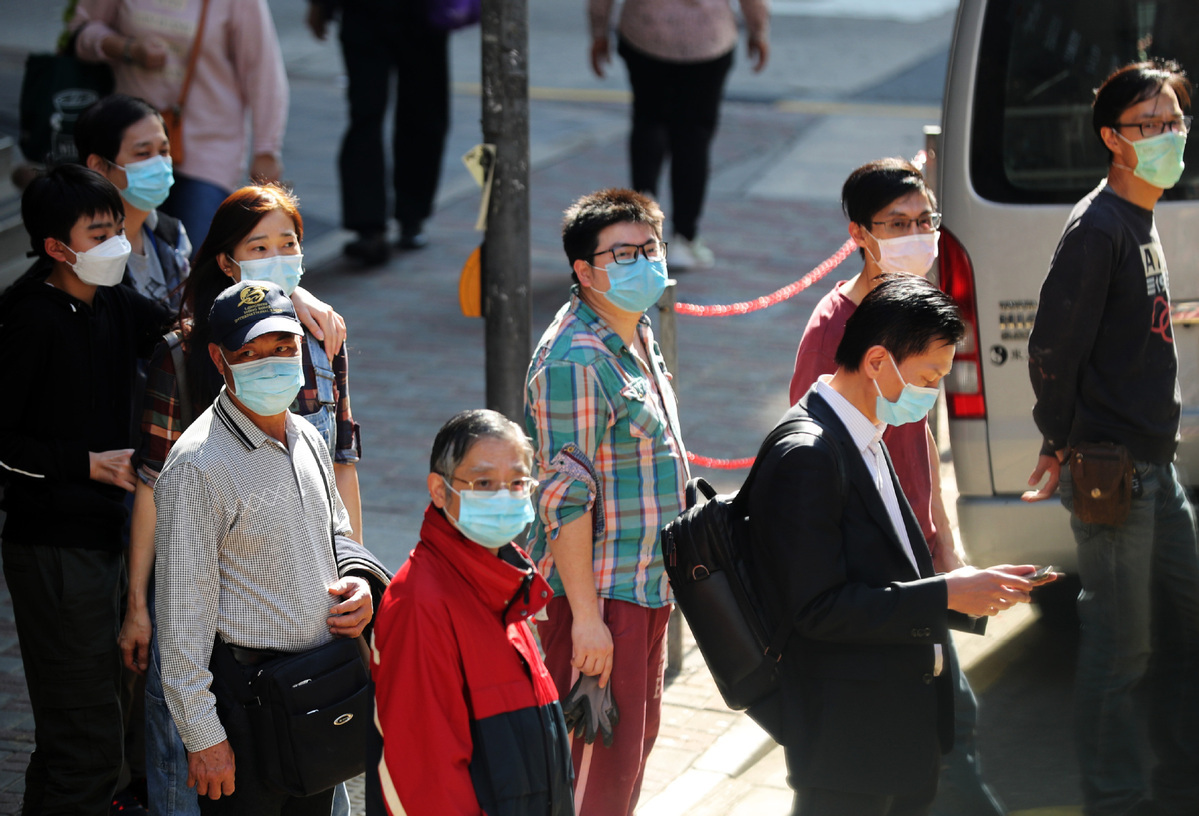 People wearing masks walk on a street in Hong Kong, on Feb 22, 2020. (Photo: Xinhua)
HONG KONG -- China's Hong Kong Special Administrative Region (HKSAR) government will create more jobs to ensure employment, HKSAR government senior officials said on Sunday.
The COVID-19 pandemic has weakened global economy and Hong Kong is no exception, HKSAR government Chief Secretary for Administration Matthew Cheung on Sunday said in his blog, emphasizing that the labor market is adversely affected by the downturn in economy.
Cheung predicted that Hong Kong's latest unemployment rate to be released this week is likely to raise.
HKSAR government Financial Secretary Paul Chan also pointed out in his blog on Sunday that the pandemic, alongside with months-long social unrest last year, have almost halted retail- and tourism-related sectors in Hong Kong, imposing great pressure on labor market.
The labor market will continue to face severe headwinds in a short time, Cheung said, adding that compared with previous years, new graduates will find it more difficult in job seeking under current economic downturn.
In next two years, the government will create about 30,000 temporary positions in public and private sectors, ranging from finance to technologies, construction and art, covering veterans and graduates, Cheung said.
He added that the HKSAR government will also hire 10,000 civil servants this year and increase positions for interns to 5,000.