NW China province promotes fitness-for-all program: official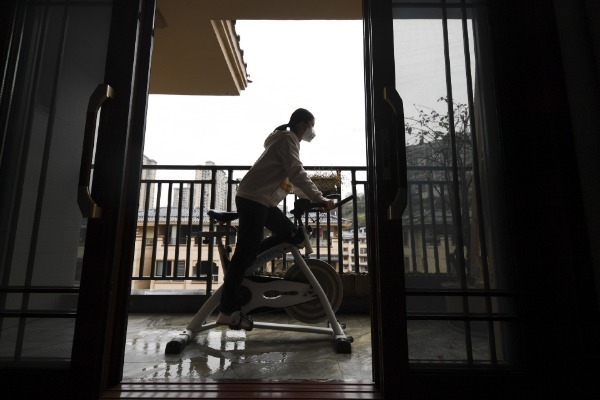 File photo: Xinhua
XI'AN, April 20 (Xinhua) -- Northwest China's Shaanxi Province will further promote a fitness-for-all program in response to the central government's call for building a healthy China, said an official with the provincial sports authority on Monday.
The province will work to achieve the goal of having 42 percent of its people exercise regularly by 2022 and 43 percent by 2030, said Dong Li, deputy director of the Shaanxi Sports Bureau.
Shaanxi issued a guideline to boost local sports development on March 5, aiming to become a sports powerhouse in the country by 2035. According to the guideline, by 2035, Shaanxi will make its per capita public space for sports reach 2.5 square meters.
The province also issued a plan of "Healthy Shaanxi Action" on March 29. According to the plan, from 2018 to 2022, the number people who exercise regularly will increase from 34.65 percent to 42 percent.
Dong said that to achieve these goals, Shaanxi will build more public sports facilities and venues for the residents that are within 15 minutes' walk.
"What's more, we will cooperate with local health authorities. We will combine health examination and physical monitoring to work out personalized fitness solutions for our residents," Dong added.
The "Healthy Shaanxi Action" plan also emphasized that Shaanxi will improve the fitness of priority groups such as teenagers, women, senior citizens and people with disabilities.
"By 2022, all the students in Shaanxi's primary schools and middle schools will have at least 60 minutes of sports activities every day," said Gao Wei, an official with the Shaanxi Education Bureau. Enditem