Chinese researchers find disease-resistant gene for wheat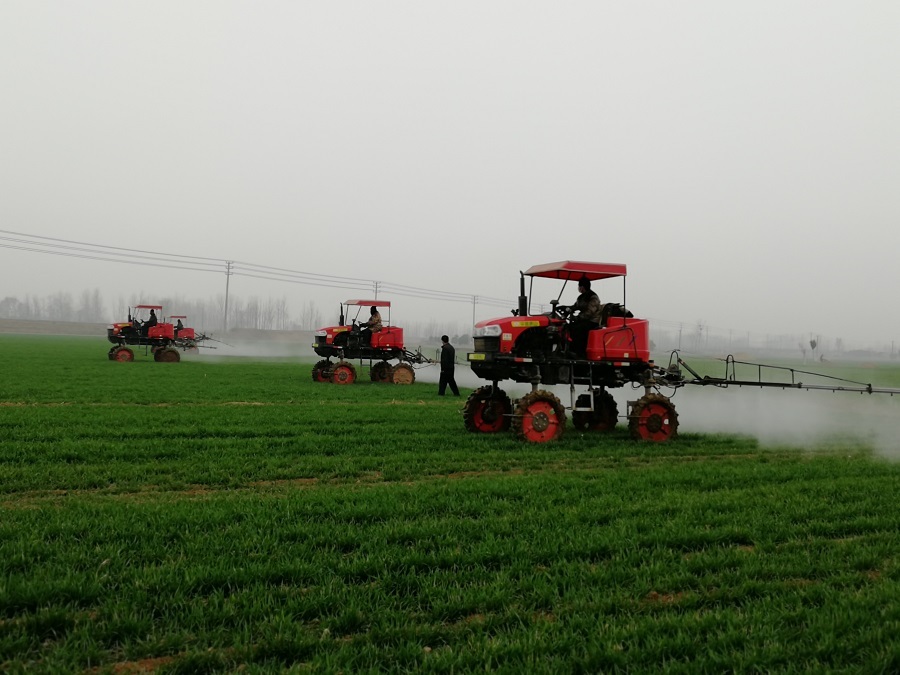 Self-propelled agricultural machines spray pesticide over a large expanse of wheat in Bandi town, Dingtao district of Heze in East China's Shandong province. (Photo by Liang Shaoting for chinadaily.com.cn)
JINAN - Chinese researchers have cloned a resistance gene targeting Fusarium head blight (FHB), a major fungal disease in wheat, from a relative of wheat, according to a study published in the journal Science.
Caused by Fusarium, a plant pathogenic fungus, FHB in wheat is a typical major epidemic in warm and humid regions, which can lead to low or even no yields.
Once infected with Fusarium, a plant's nutritional properties will drop sharply due to a lower amylum and protein content. People who eat the infected crop may develop symptoms such as fever, nausea and diarrhea.
Researchers from Shandong Agricultural University identified an anti-Fusarium gene called Fhb7 in Thinopyrum elongatum, a relative of wheat. After cloning Fhb7 in wheat, they found its resistance is stable.
They said some of the research results have been applied in wheat variety development.