Ambassador Qin visits Minneapolis' Chinese immersion language school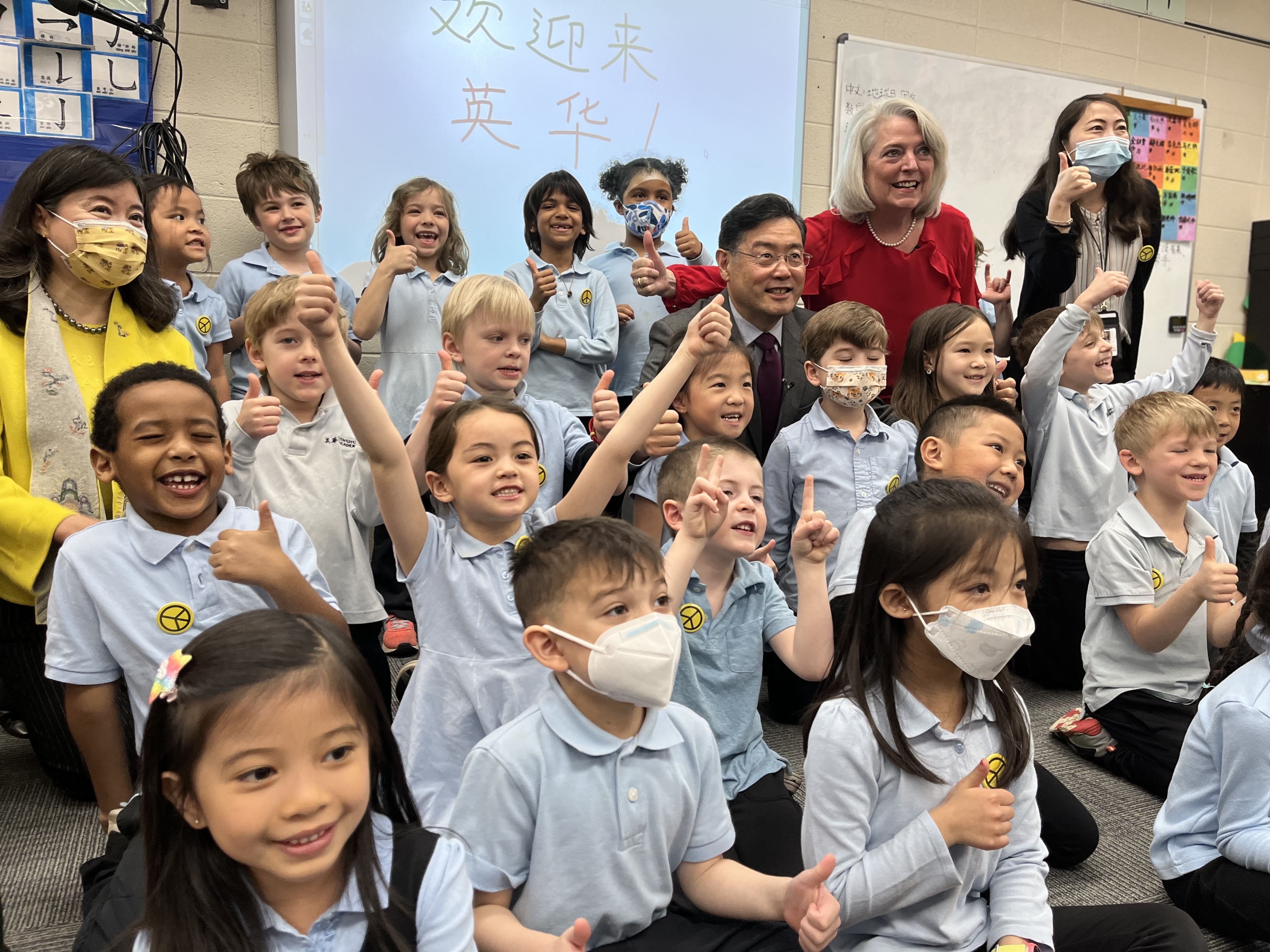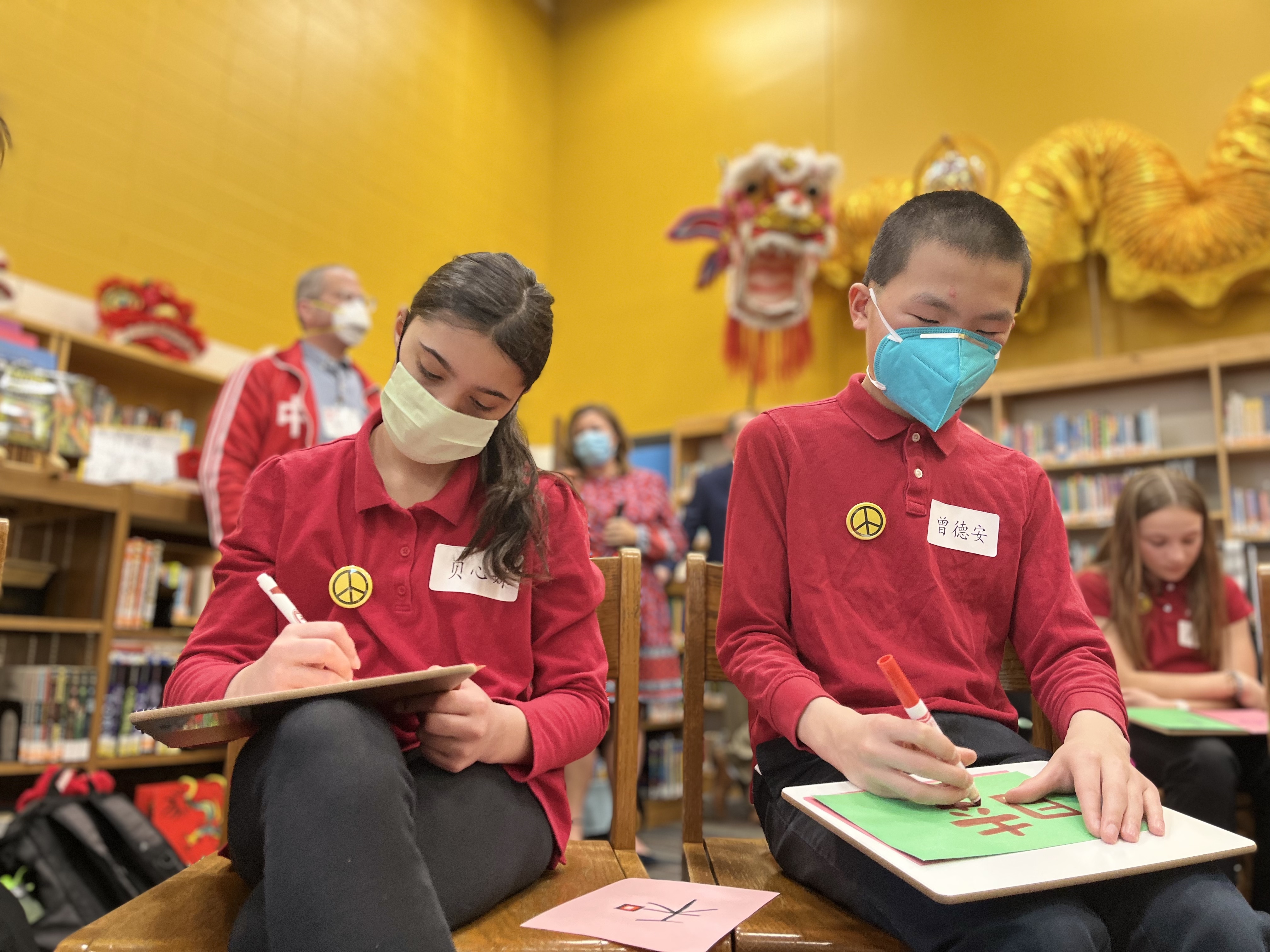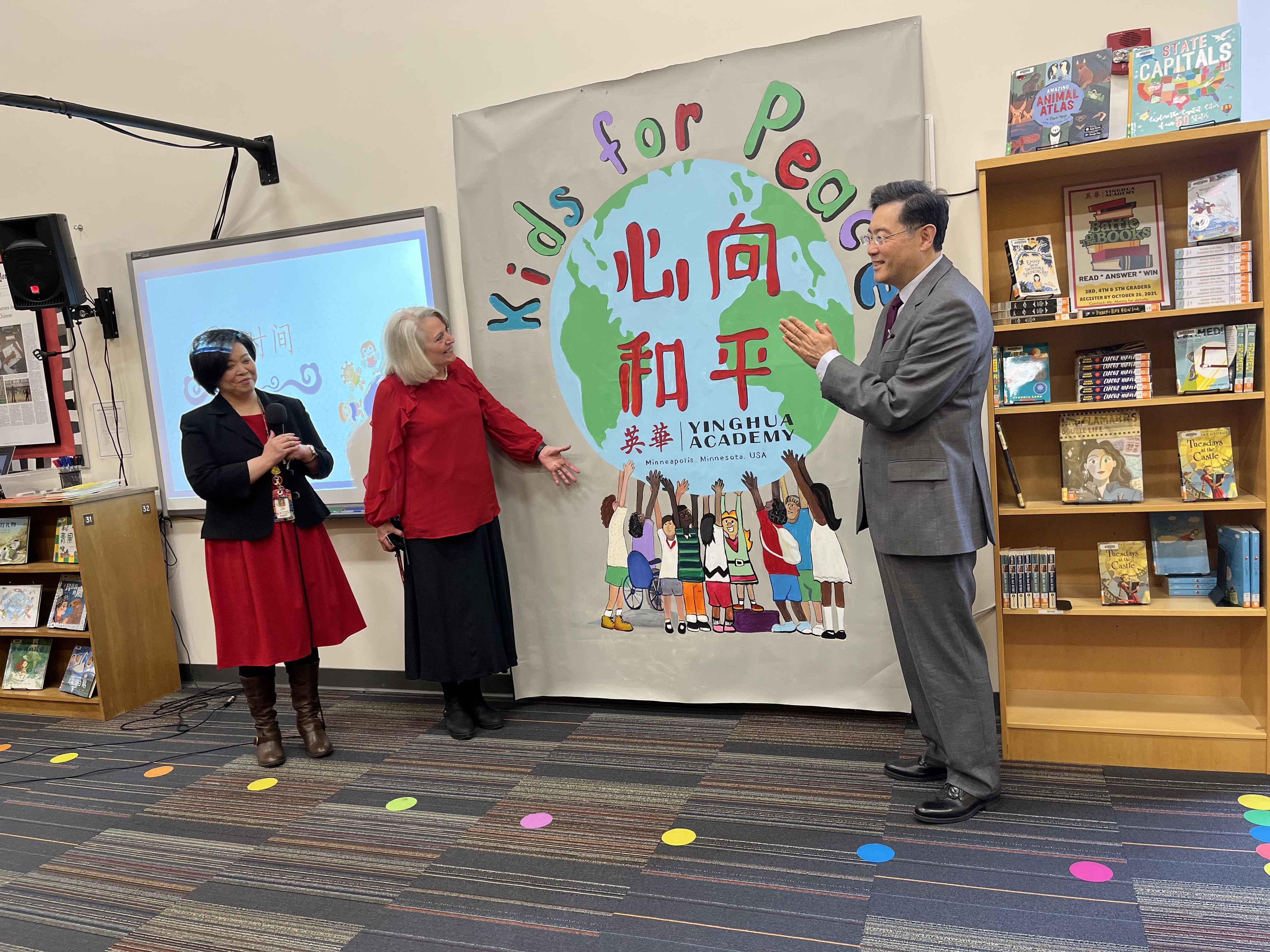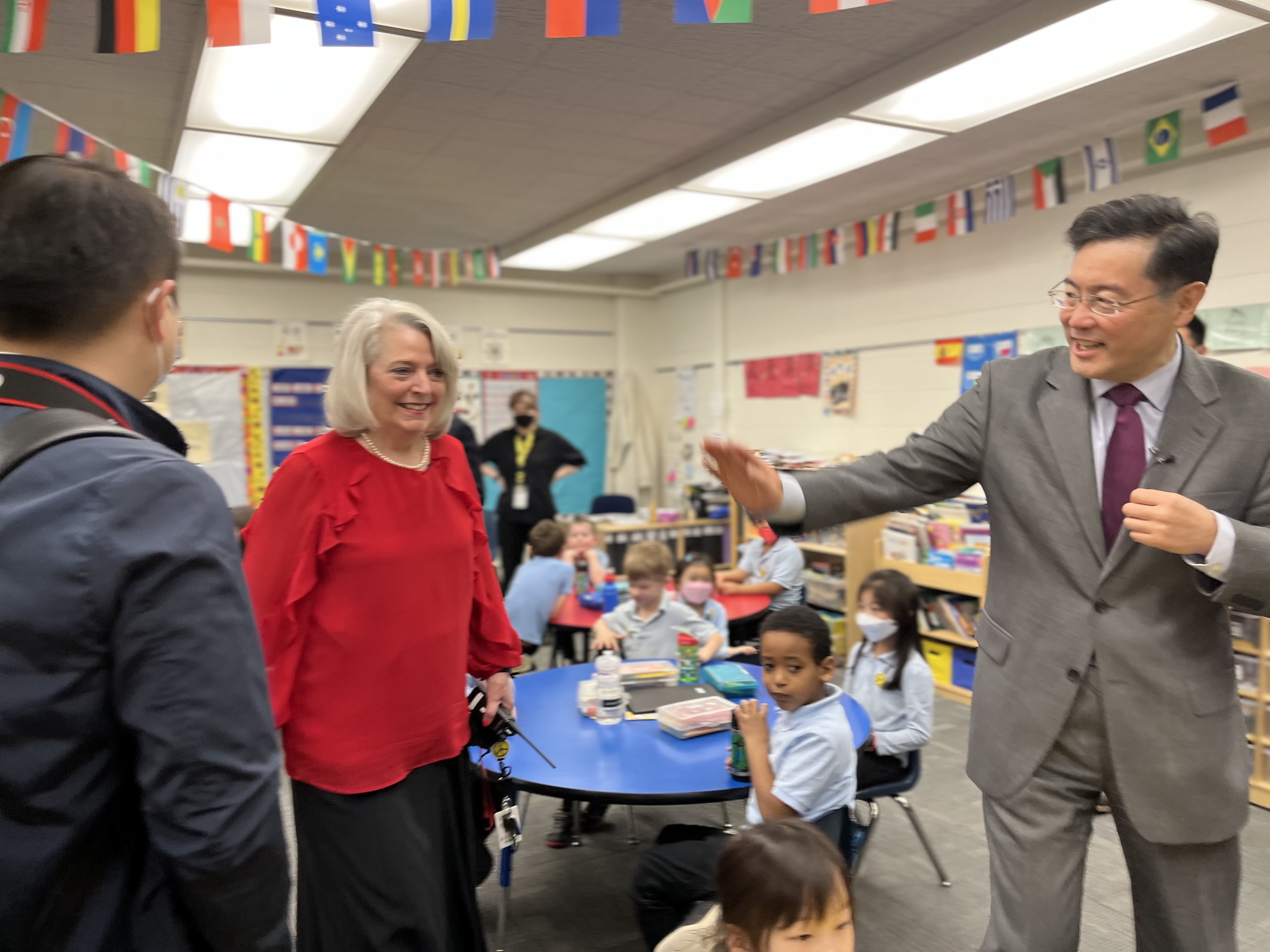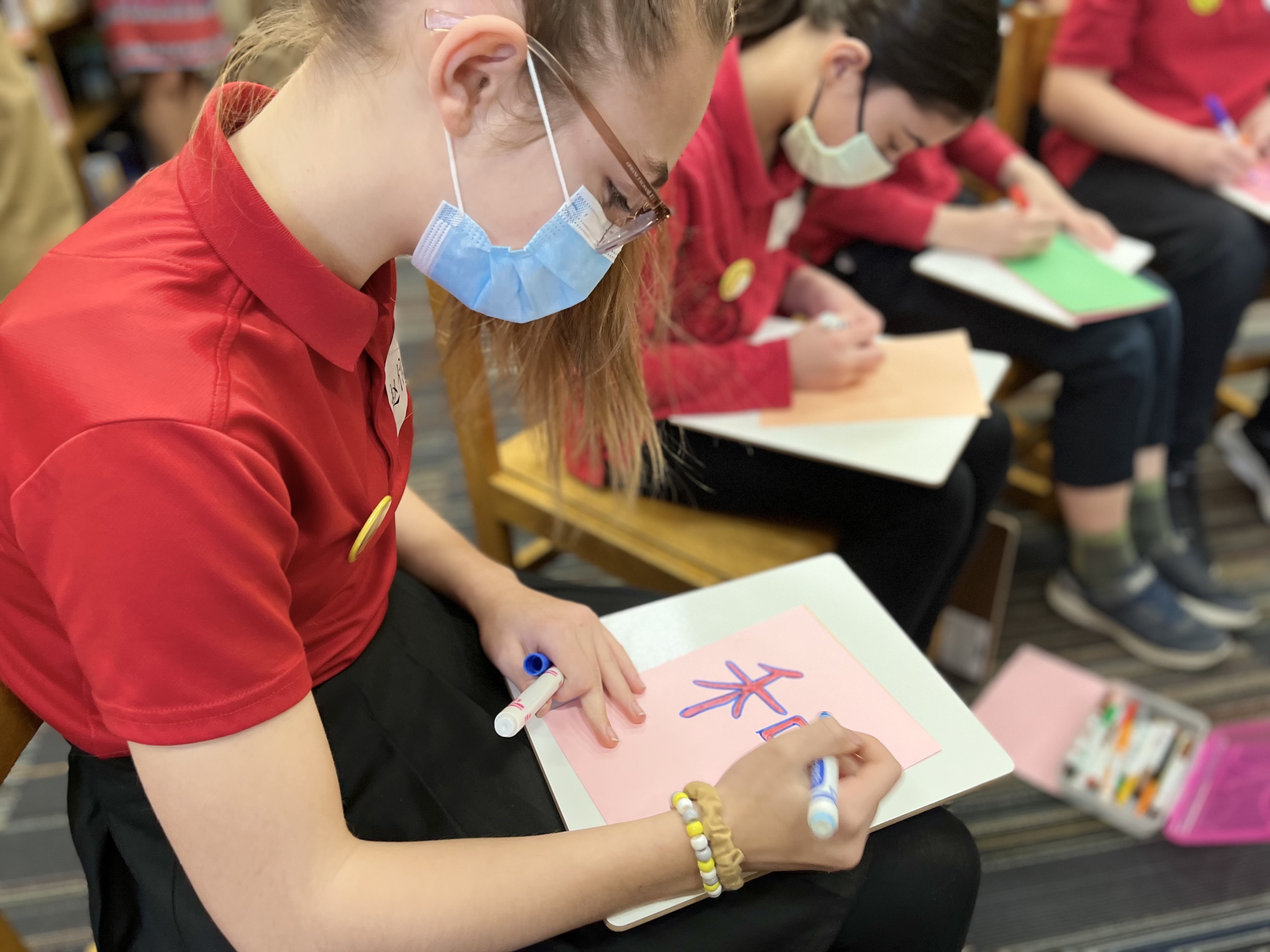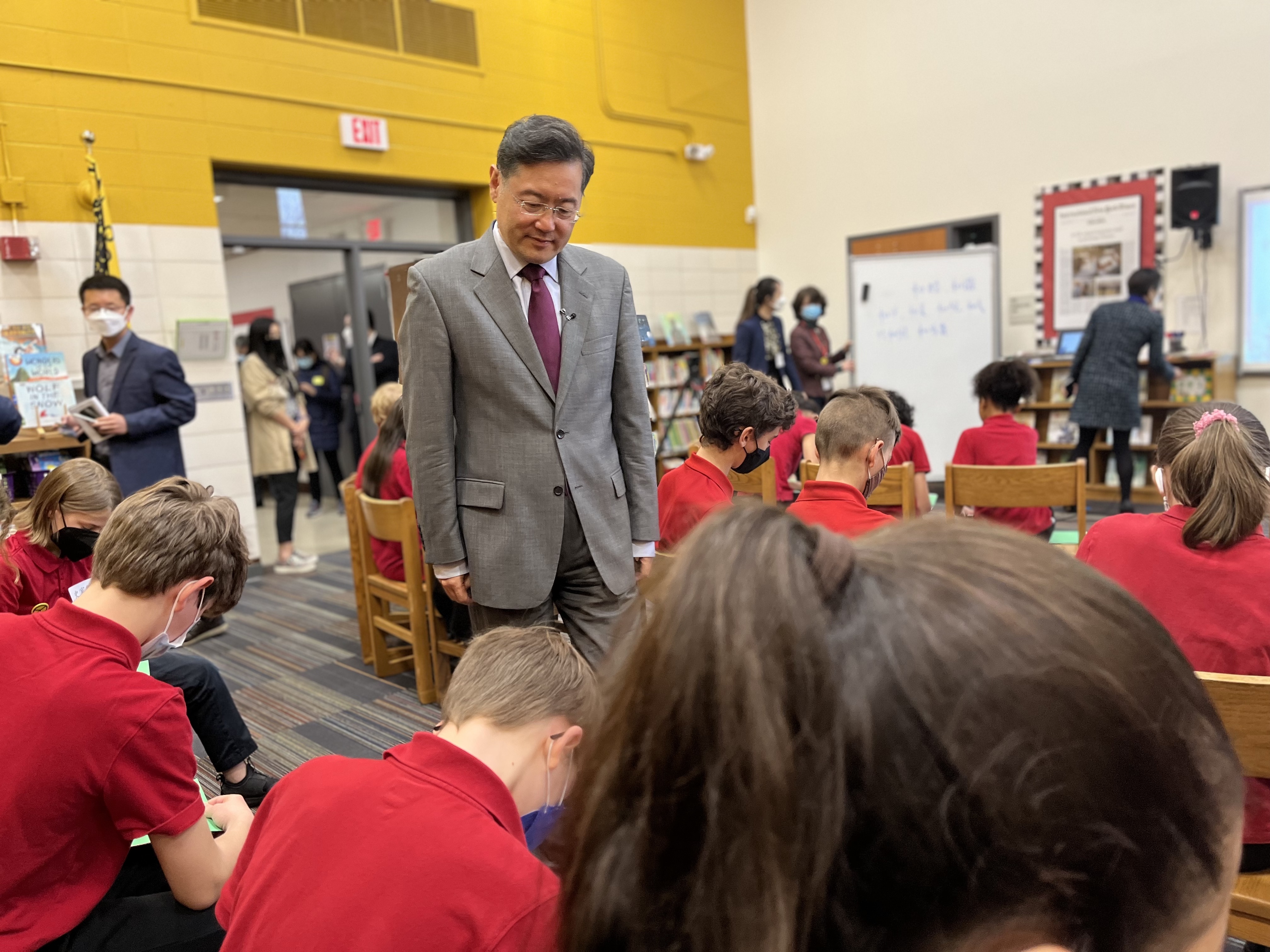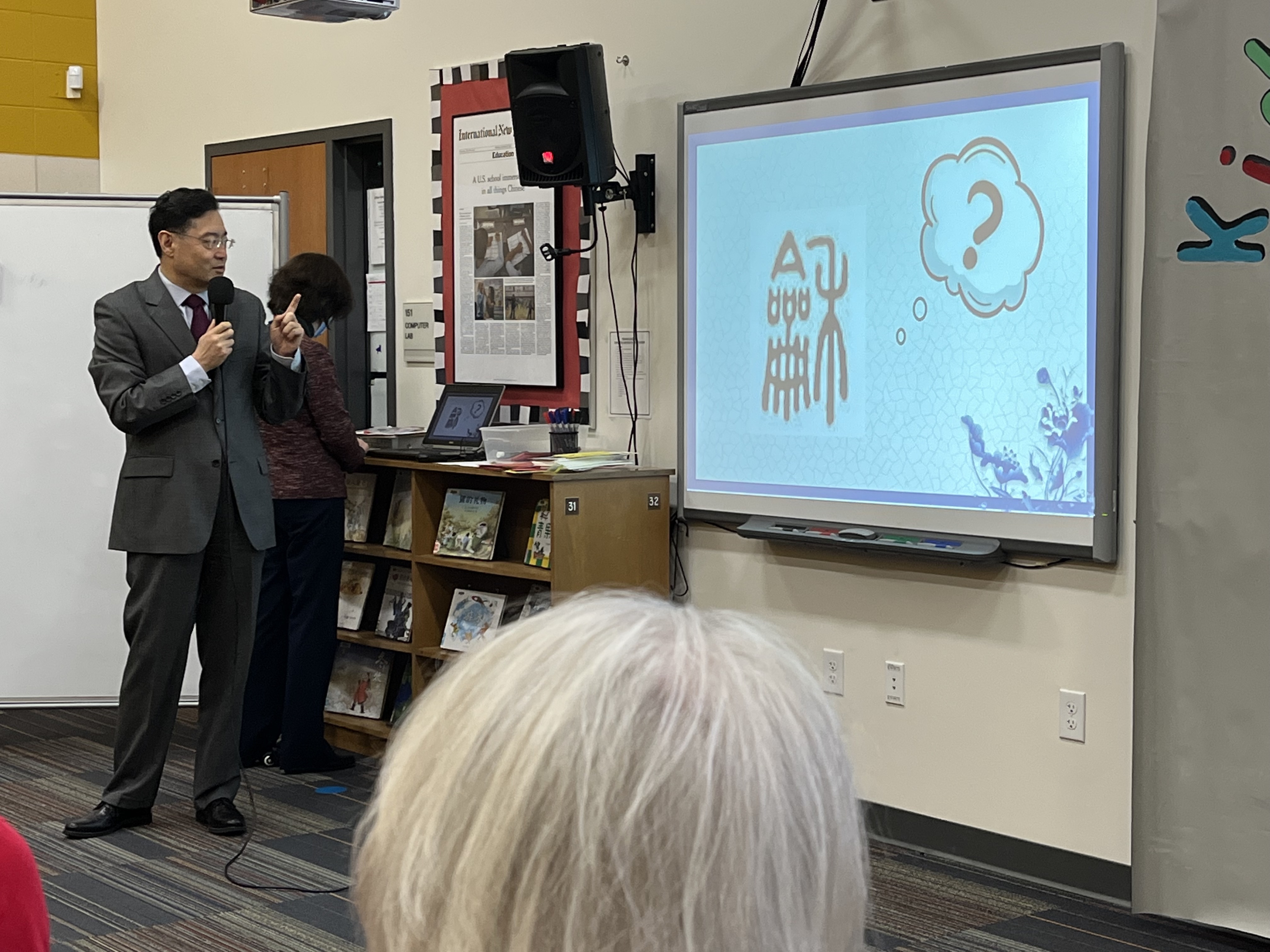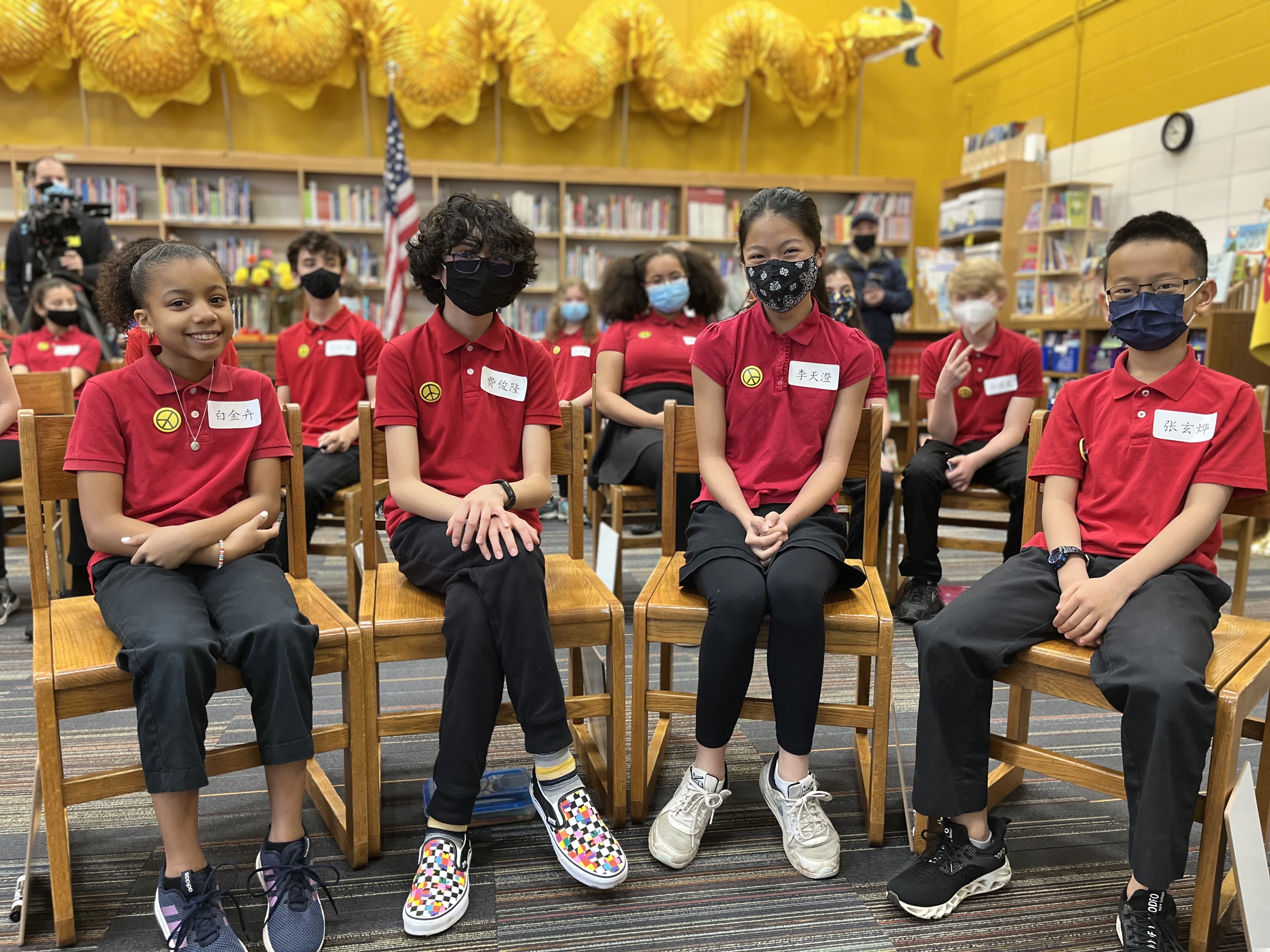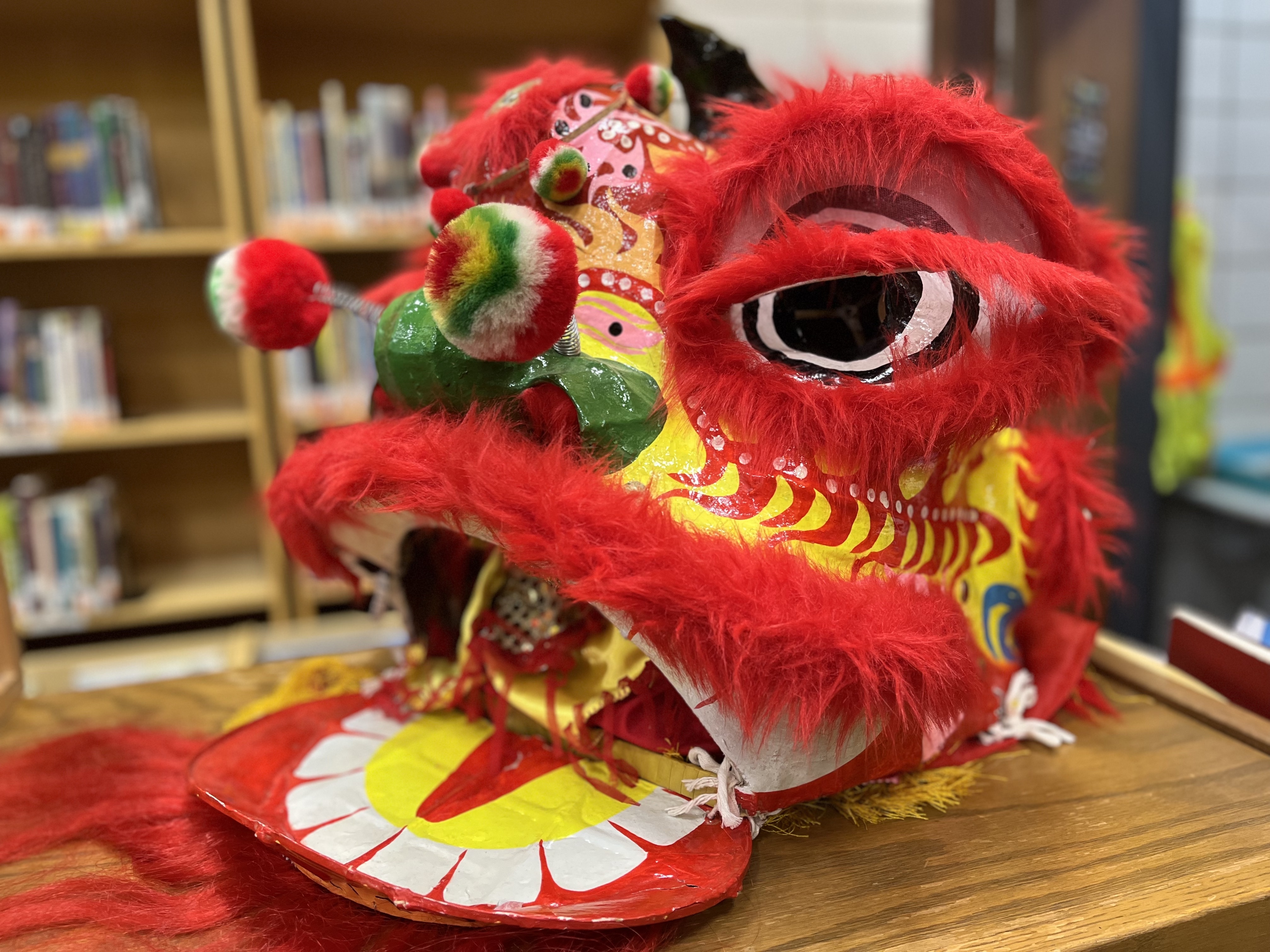 These American students, ranging from kindergarten to eight graders, are taught all subjects including math, science and culture in Mandarin Chinese, and become fluent by the time they graduate.
Minneapolis' Chinese-language immersion charter school, Yinghua Academy, welcomed Chinese Ambassador to the U.S. Qin Gang and his delegation on Monday. Qin tested their skills teaching an hour-long Mandarin class, which centered around the Chinese characters that make up the word 和 "peace."
He illustrated the way musical instruments work together in harmony in an orchestra to make beautiful harmonies when pictographically teaching the character of 和 'peace'. Since Chinese is spoken by 1/5 of the world's population, Susan Berg , CEO and Executive Director of Yinghua said the graduates of Yinghua will be well prepared to join the global community.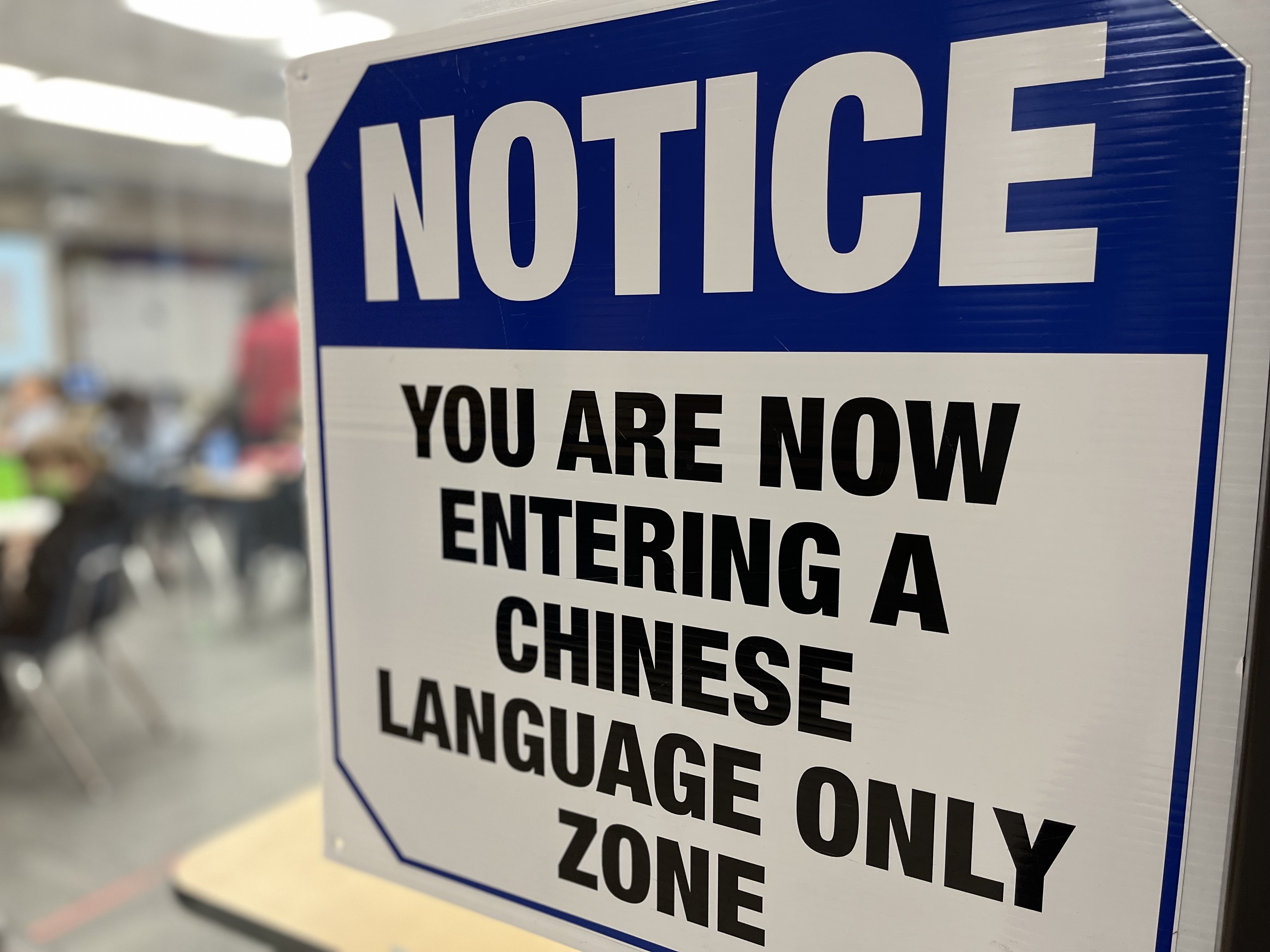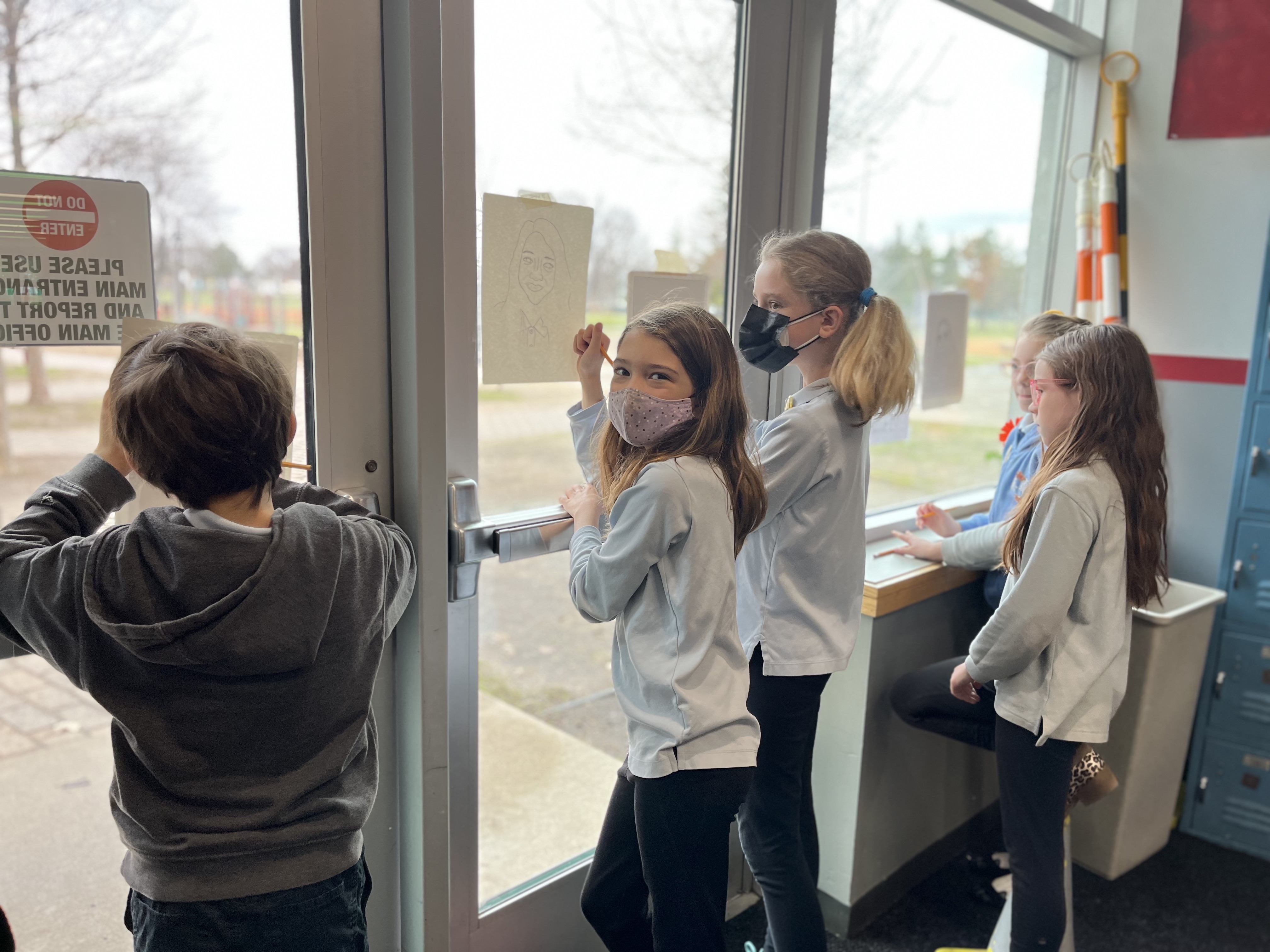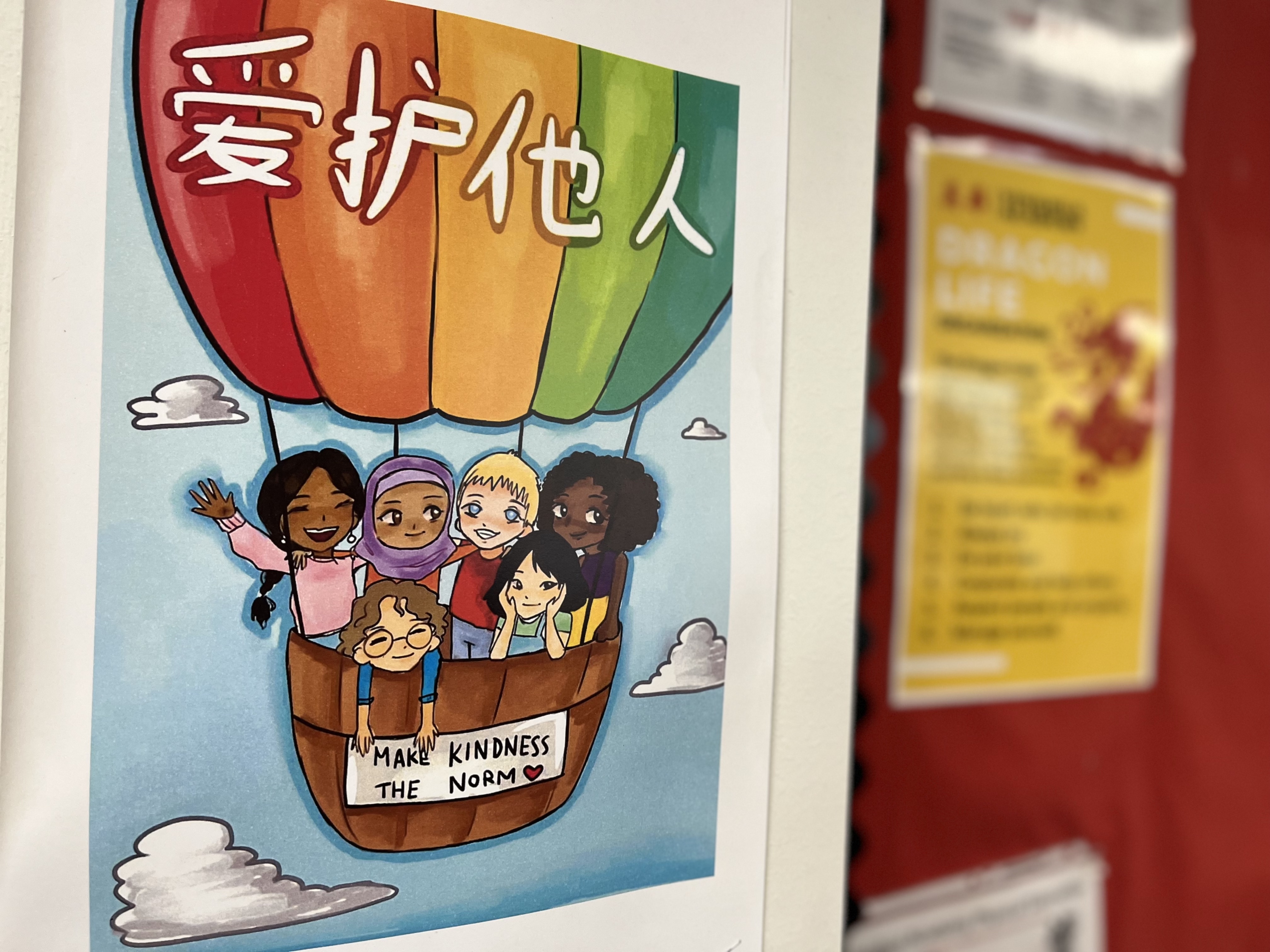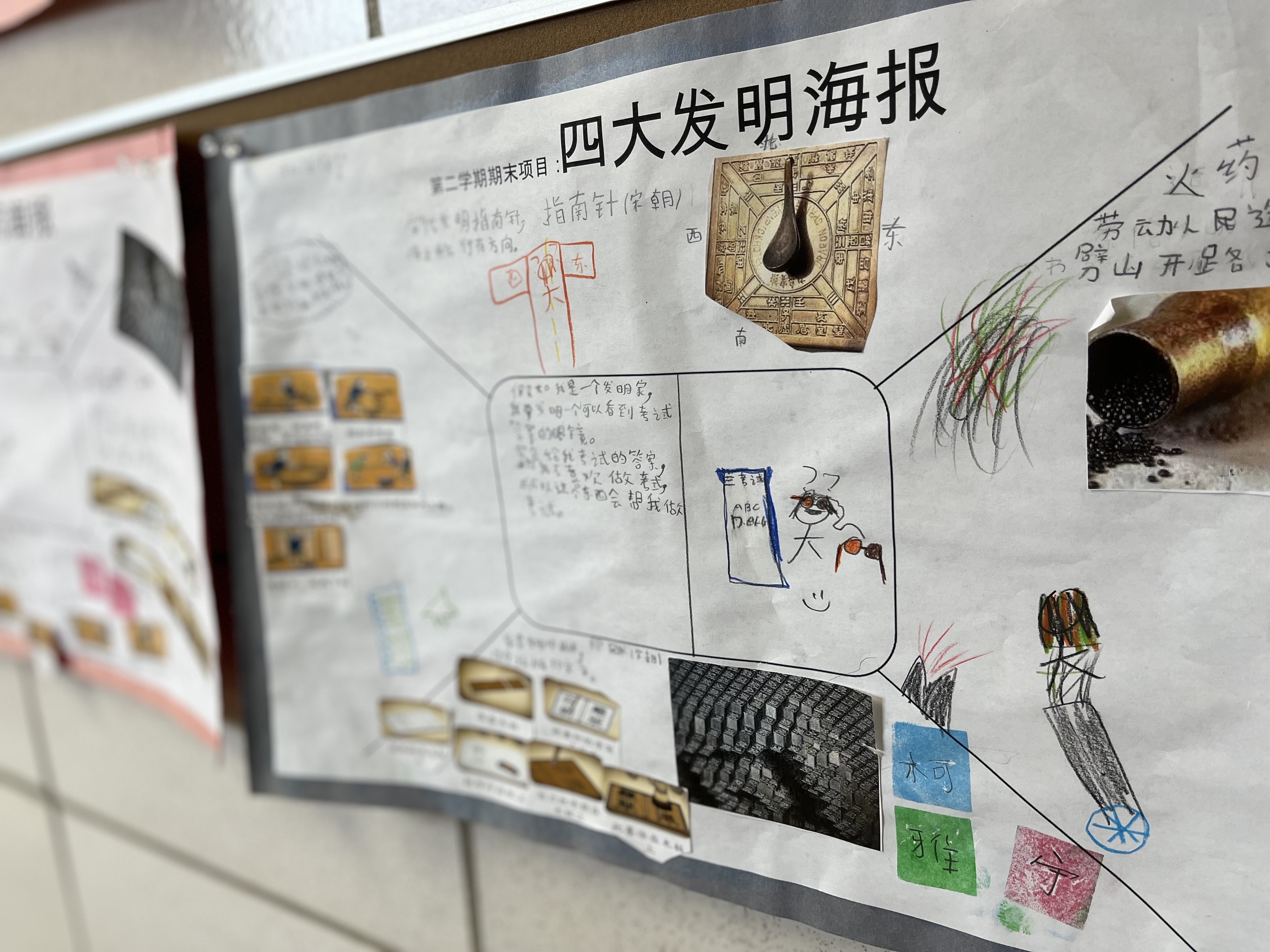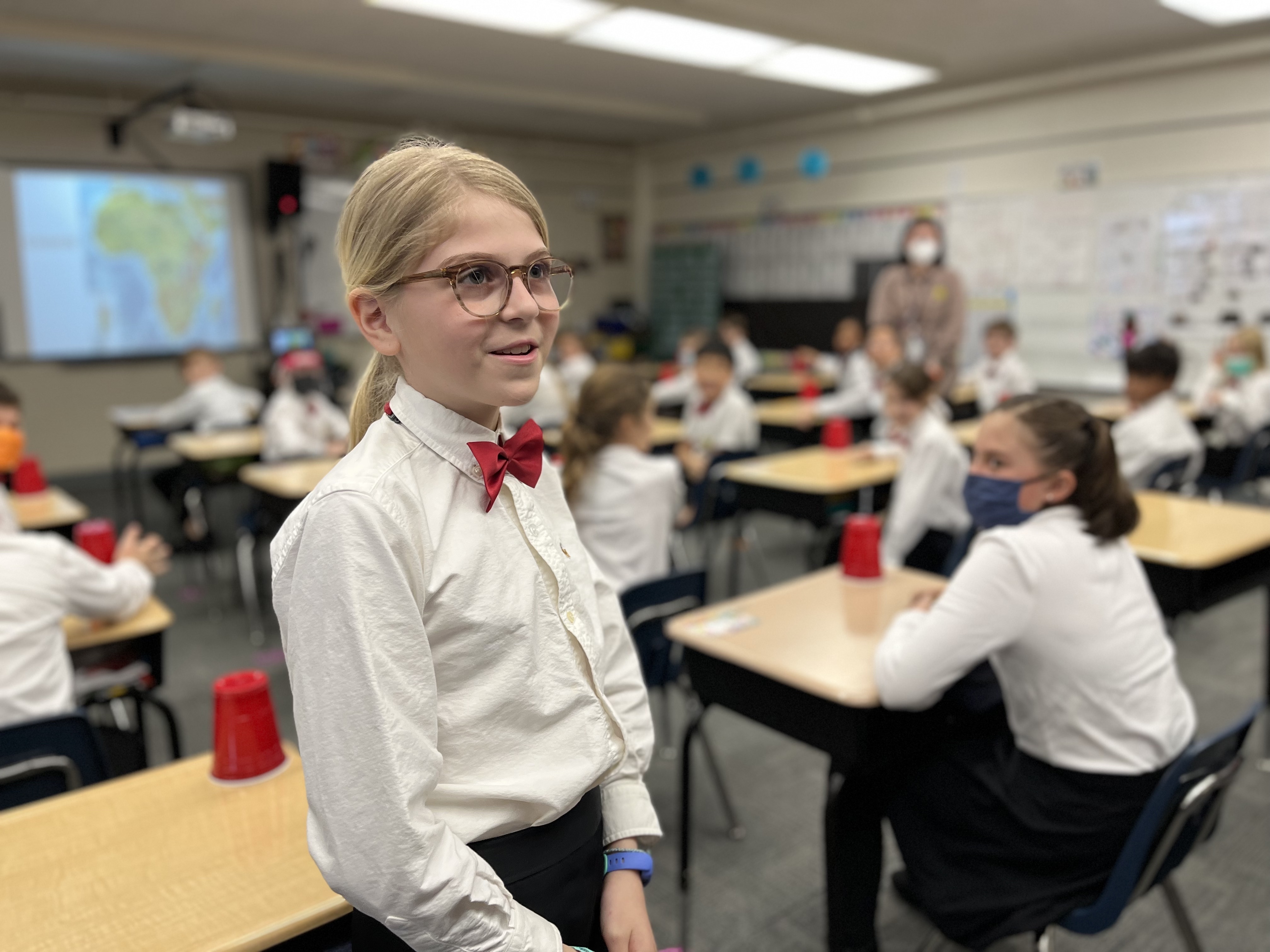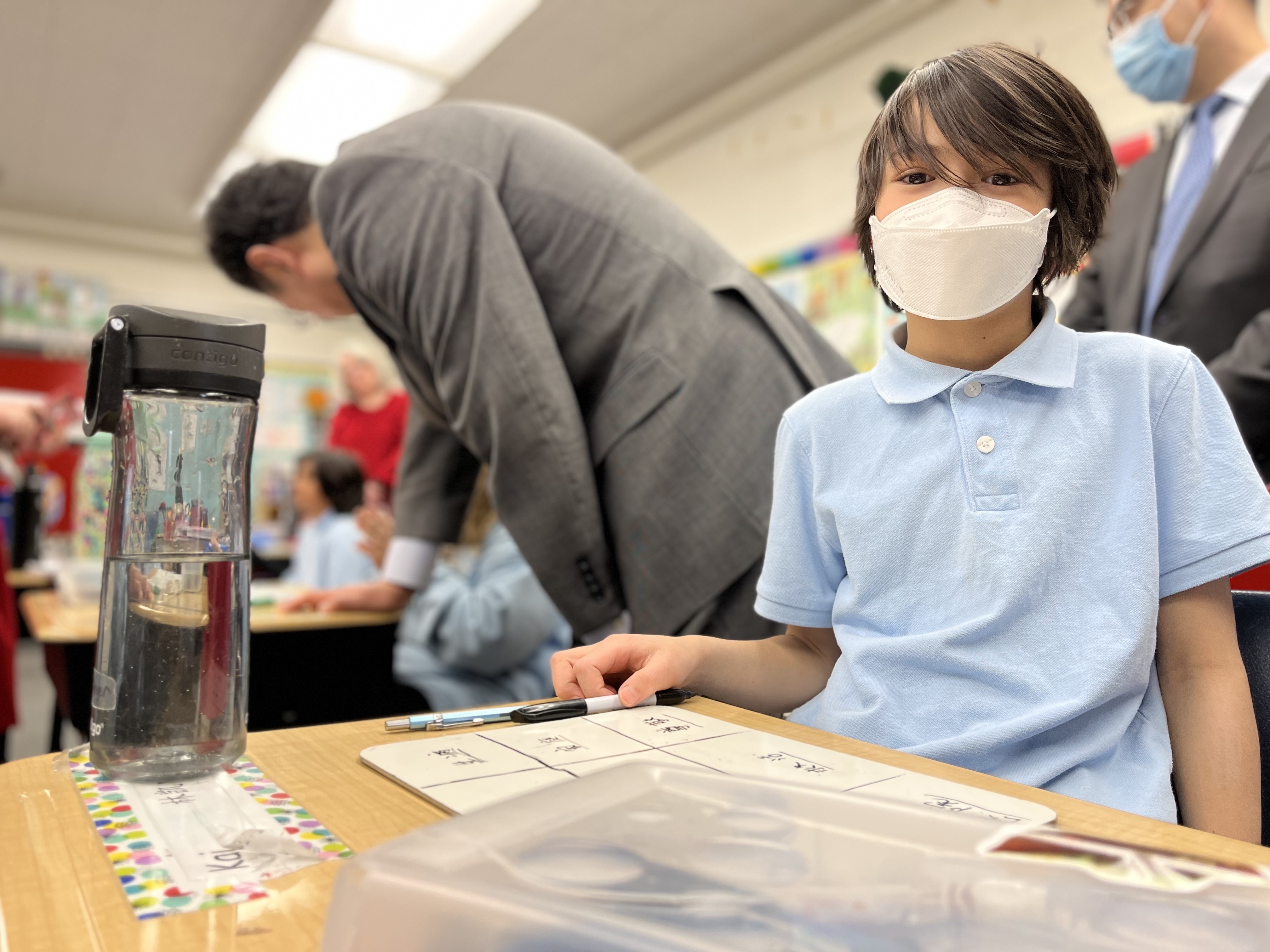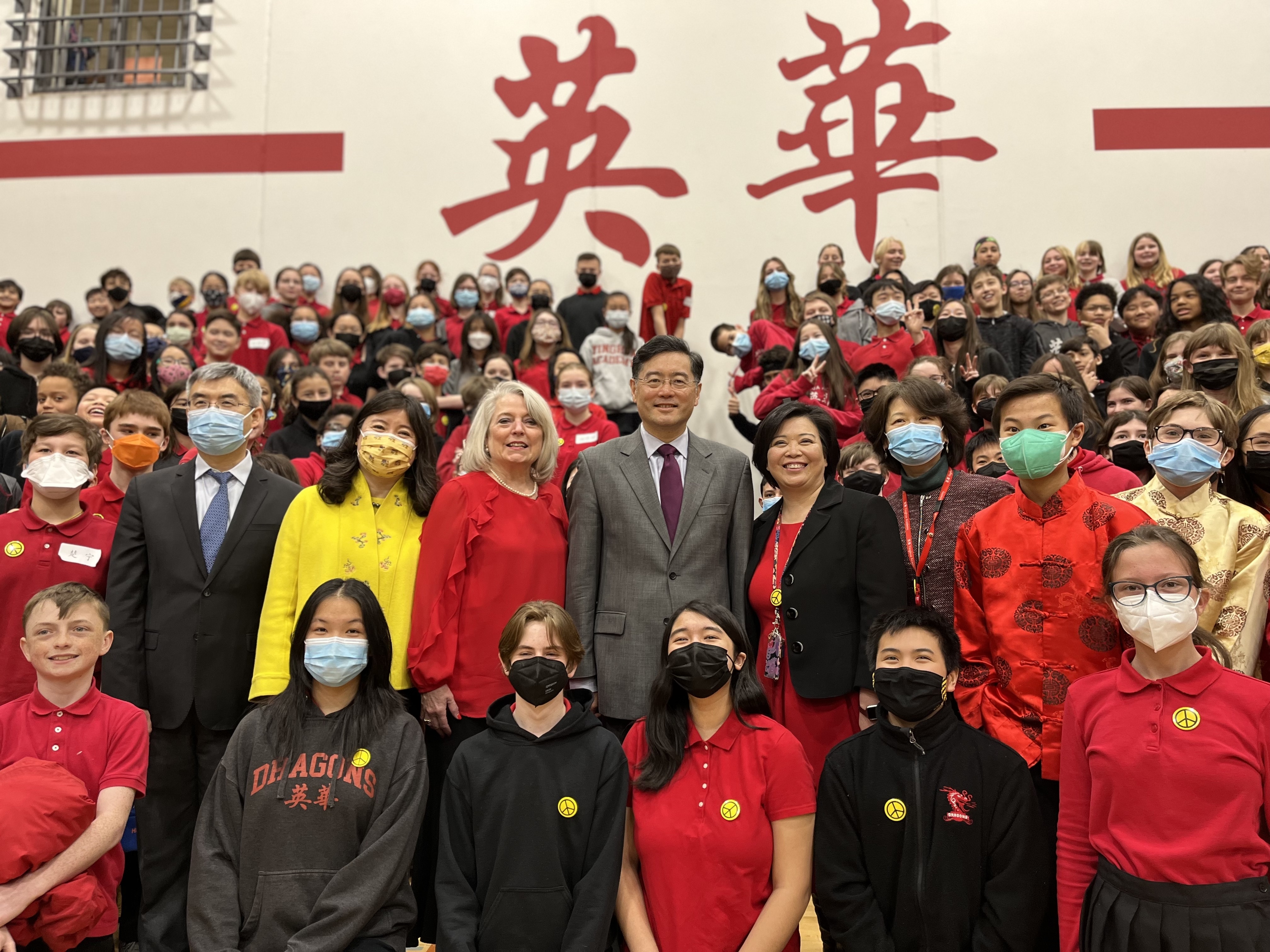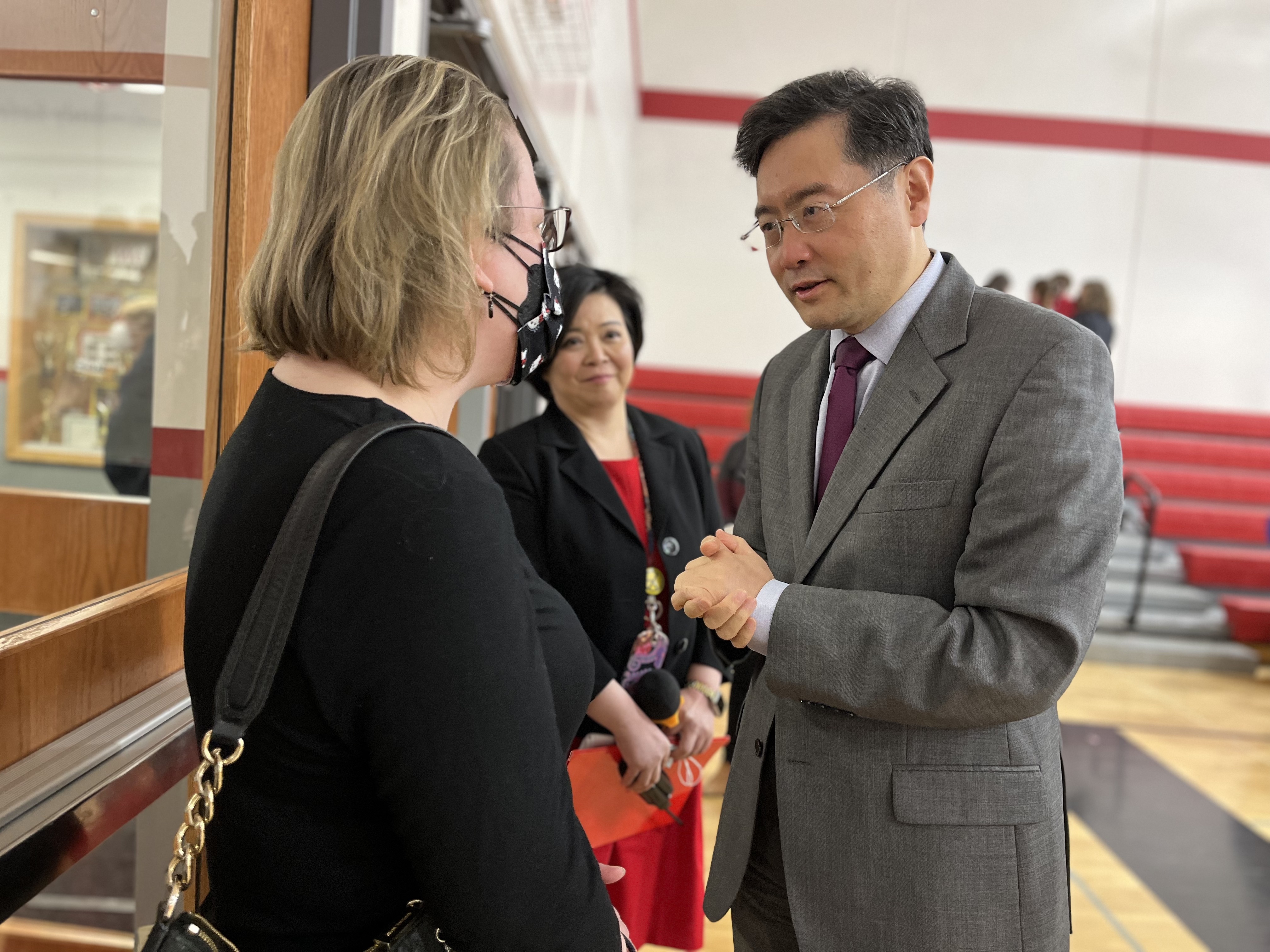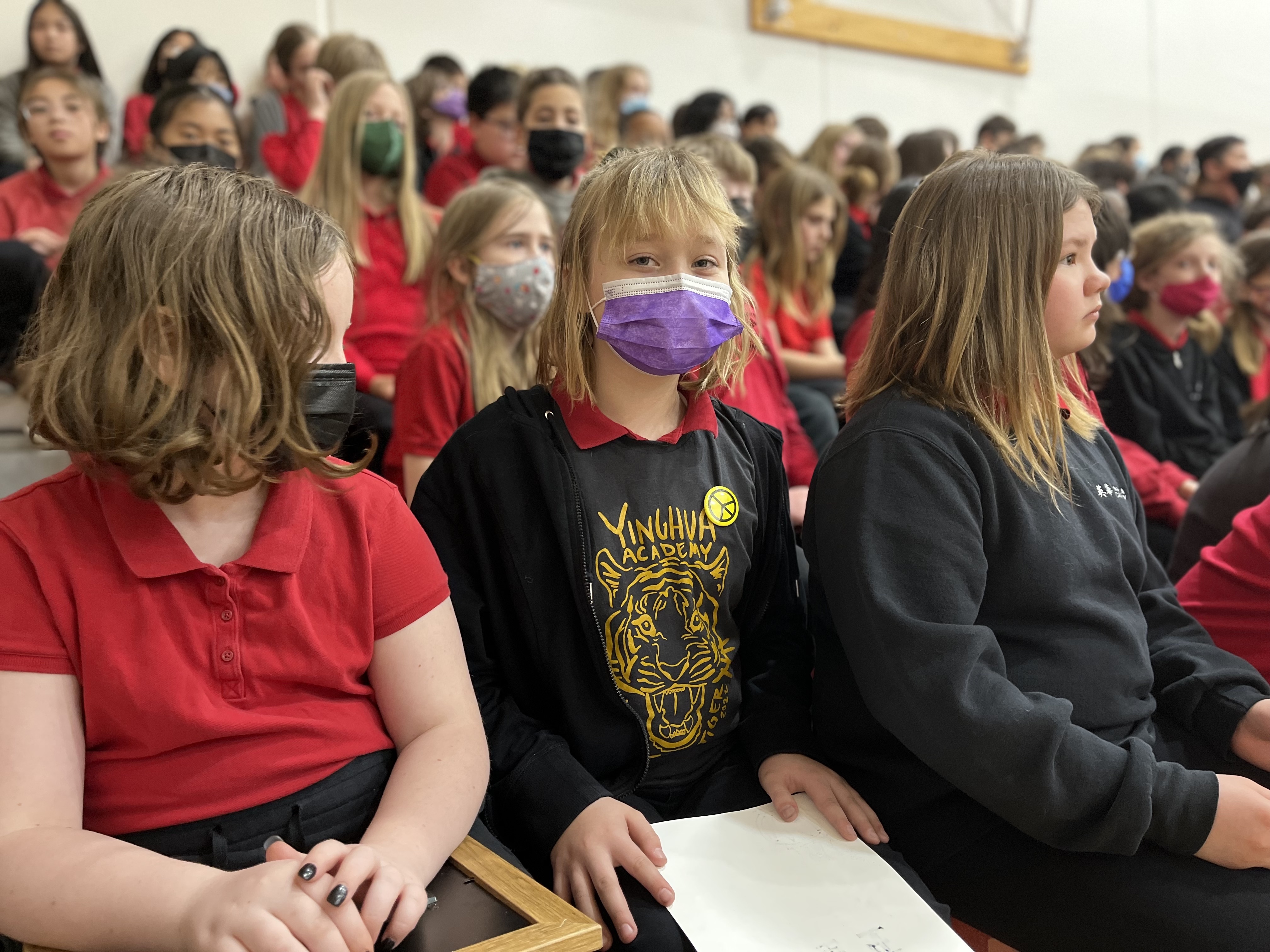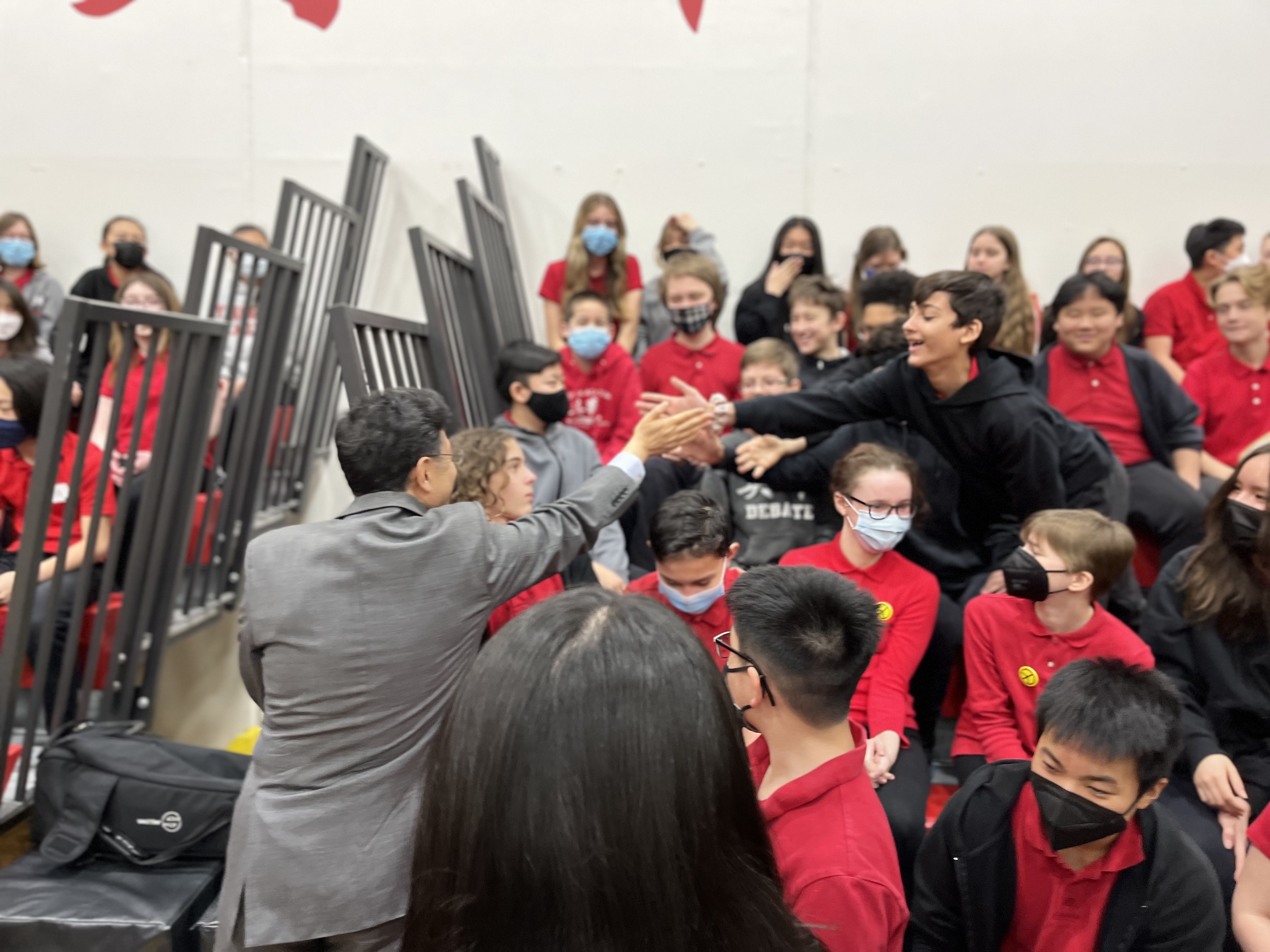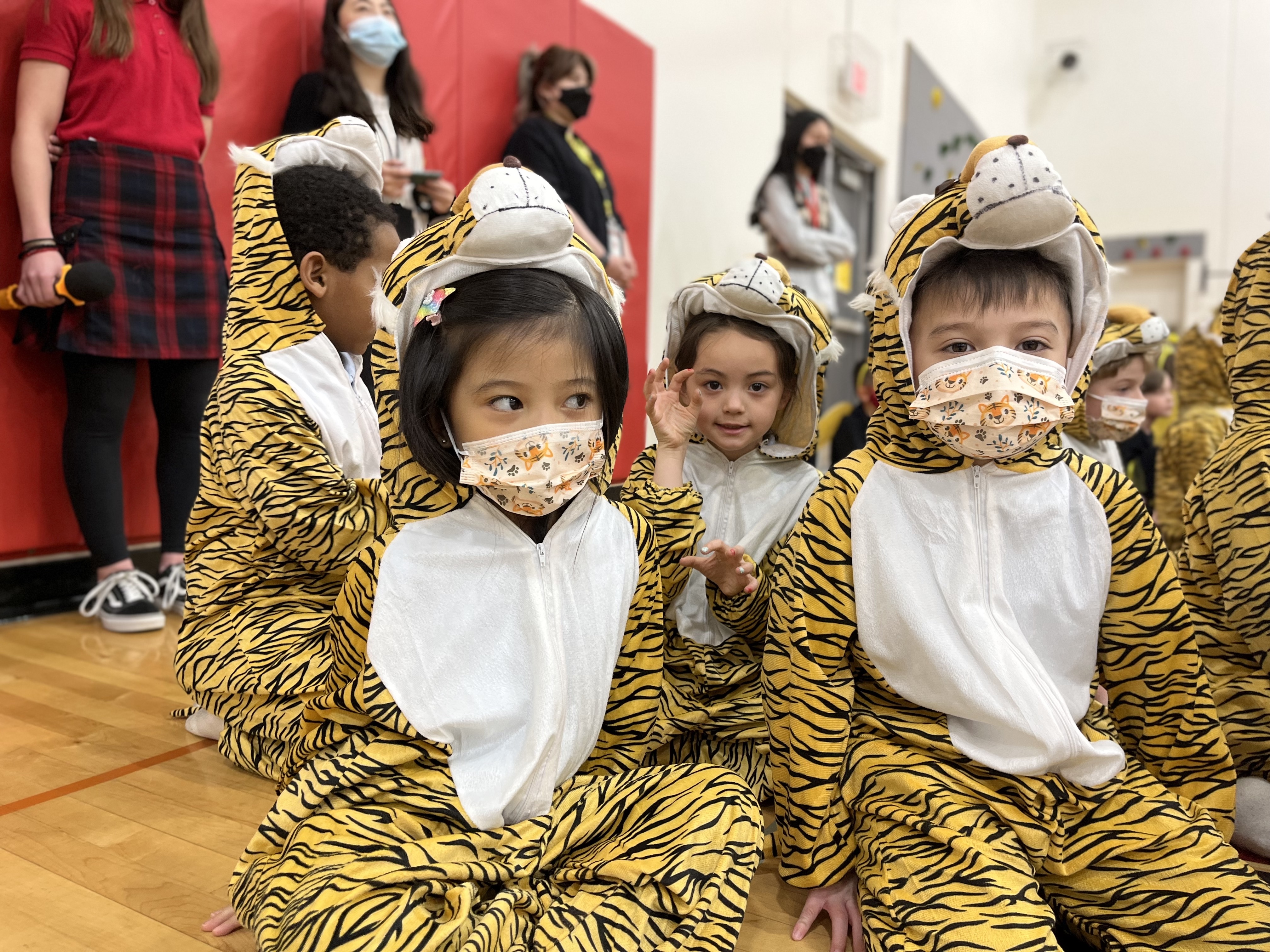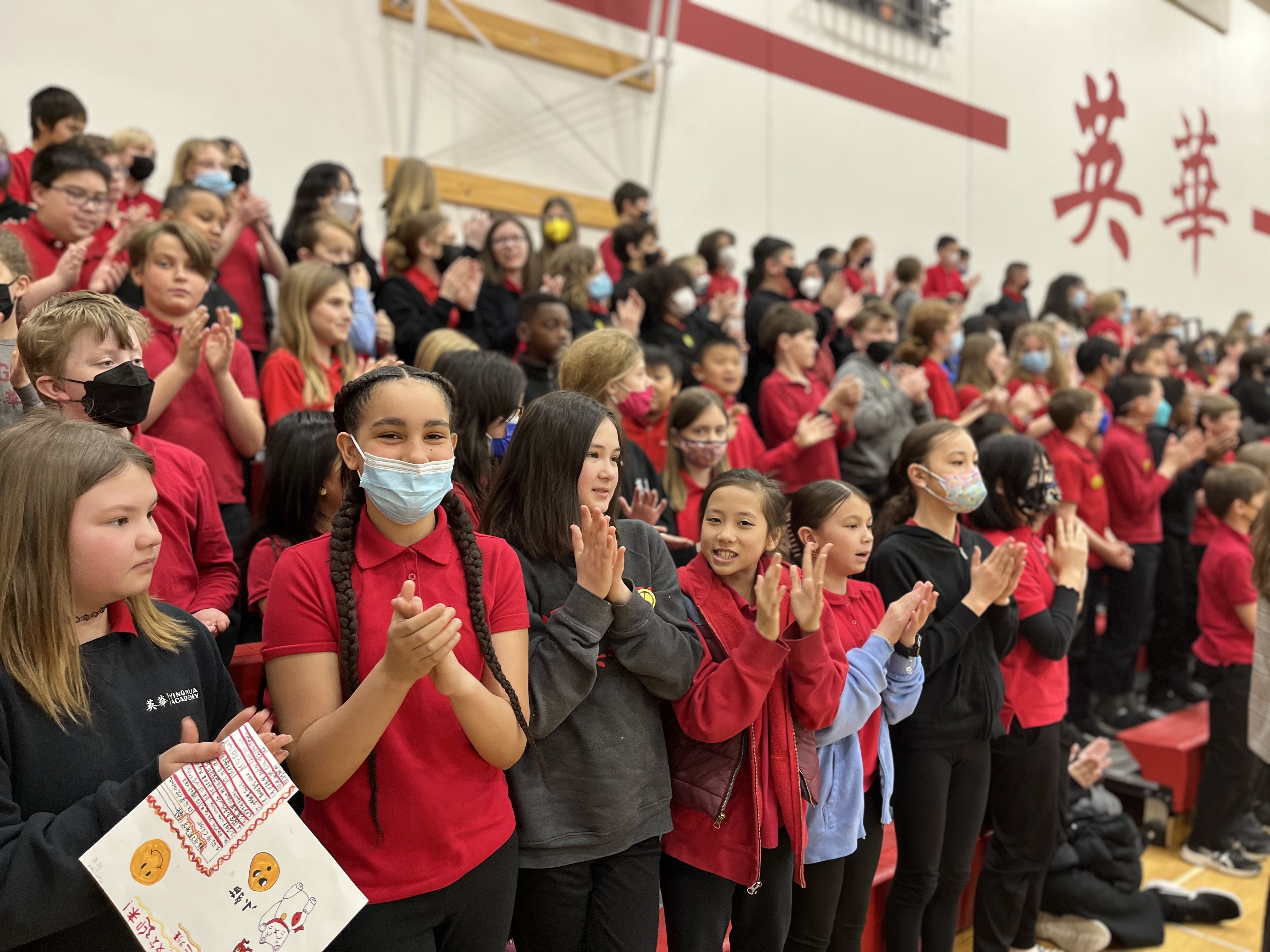 An assembly was held for the 400 academy students in the gym. When one student asked Ambassador Qin what his childhood dream was, he said his childhood dream was about having enough to eat and not being hungry, as China was still a poor nation when he was born in 1966.
Qin said now that everyone is fed in China where poverty has been eliminated, the Chinese children today, like Americans, are all pursuing their own dreams like becoming a scientist or an astronaut.
Qin said his dream as a diplomat is to boost communication and maintain world peace so that all children can be fed so they may have other important dreams to pursue and achieve.When asked if he had any Chinese stories to share, Qin spoke of the ancient tales of Mulan, and how one day when Yinghua's students perfect their Mandarin they can understand the splendor of the language Mulan was written in.
To Qin's surprise, the students in the audience began reciting for him beautiful segments from the text Mulan.