Chinese national confirmed dead from Sri Lanka attacks
People's Daily app
1556226672000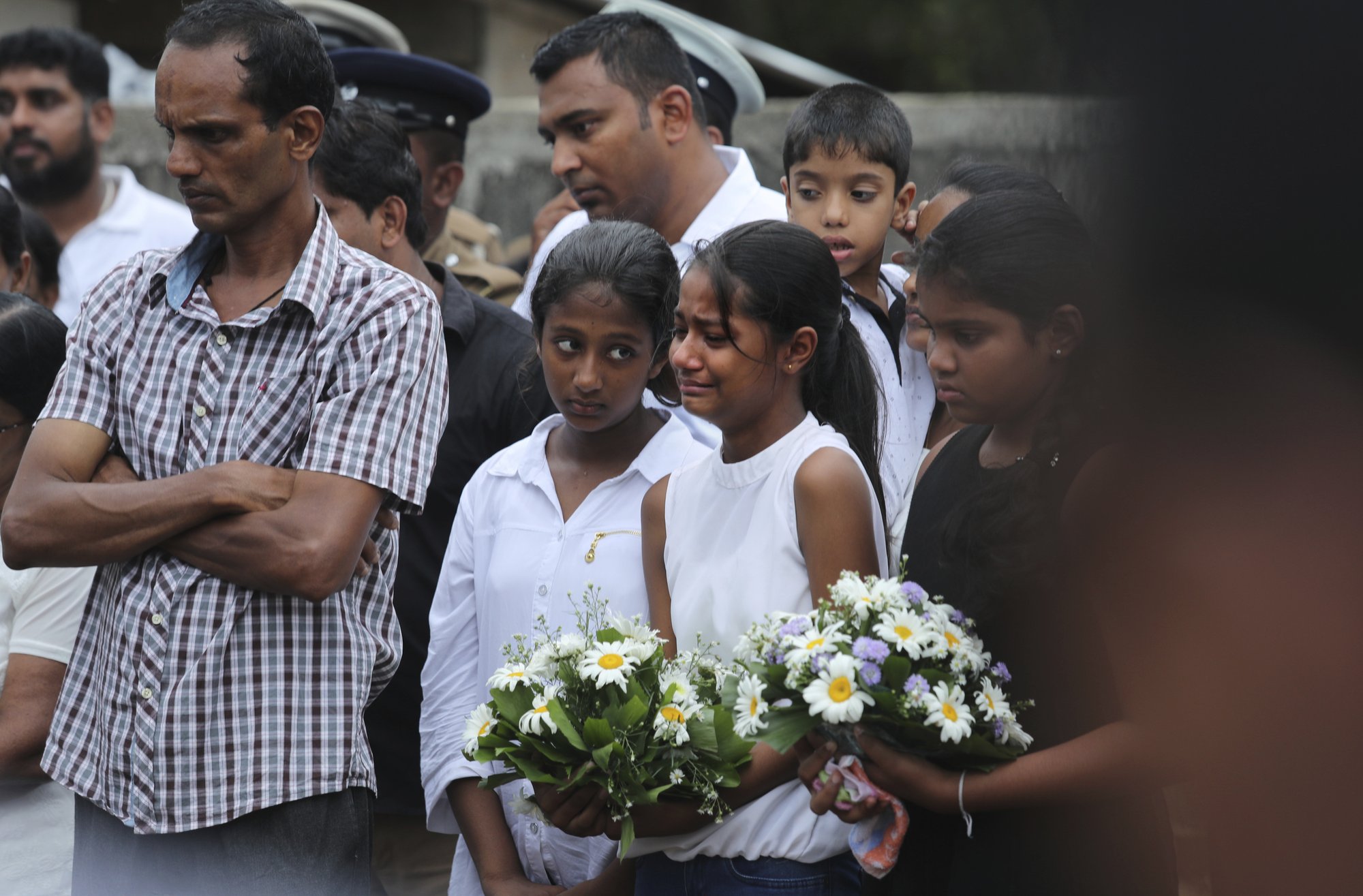 Friends of Dhami Brandy, 13, who was killed during Easter Sunday's bomb blast at St. Sebastian Church, mourn during a funeral service in Negombo, Sri Lanka on April 25, 2019. (Photo: AP)

New Delhi (People's Daily) - A Chinese national who went missing during Sri Lanka's Easter Sunday blasts was officially confirmed dead Thursday, according to a statement by the Chinese Embassy in Colombo.
The identities of four other Chinese victims who went missing during the blasts are awaiting confirmation from family members, the statement also said.
The death toll from Sunday's attacks has risen to 359. More than 500 people were also injured, police officials said Wednesday.
AFP reported that Hemasiri Fernando, Sri Lanka's top defense ministry official, resigned Thursday, taking full responsibility for security failures that might have prevented the bombings, a ministry official said.