College students host collective wedding for elderly couples
People's Daily app
1532114637000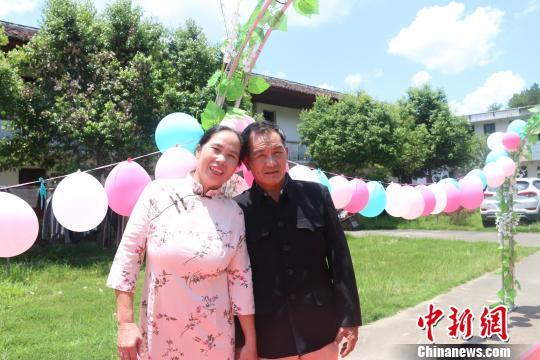 (Photo: Huanqiu.com)
Earlier this month, students from Jiangxi University of Science and Technology (JUST) hosted a collective wedding for nine elderly couples in Tianxi village's nursing home, Huanqiu.com reported.
The college students arrived at the nursing home early to set up the event, some of them even prepared military uniforms, Chinese tunic suits, and cheongsams to garb their elderly attendees.
Huang Dingrui, Gao Guiying, and other elderly couples held hands and walked across the red wedding carpet accompanied by the melodious wedding march.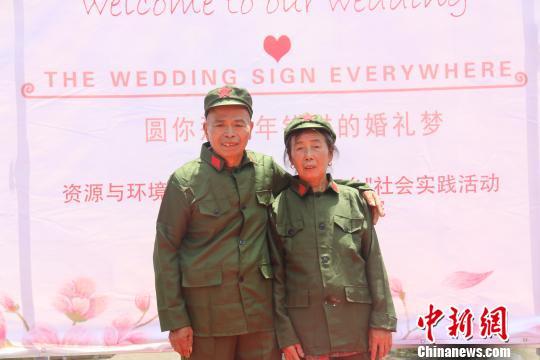 (Photo: Huanqiu.com)
"We were married in 1958, I was poor back then, so I couldn't hold a wedding for her, and I always feel owe her that," 78-year-old elementary school teacher Huang Gaomei said. "Now the students helped us to hold this wedding, taking wedding photos for us, I finally kept my promise to my wife all thanks to them."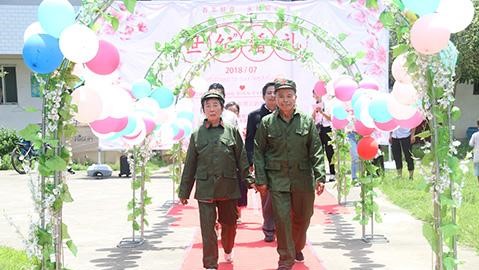 (Photo: jxgz.jxnews.come.cn)
Zhang Xiaopu, a faculty member of JUST, said he was glad that he and the students were able to give the elderly couples a special wedding day.
"Marriage is a very sacred thing," Zhang said. "We hope we could present them a best wedding by doing our best and leave them perfect memories. We are also very grateful for these old couples to let us witness the years they have lived."