Podcast: Story in the Story (2/4/2019 Mon.)
People's Daily app
1549216400000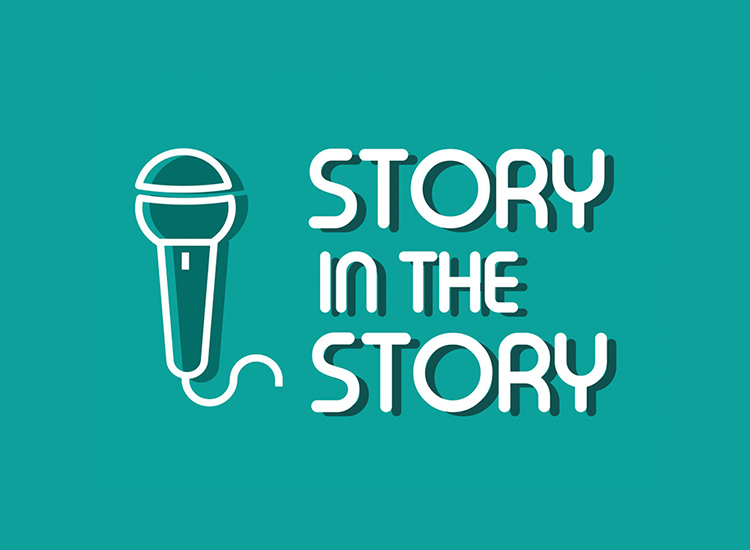 From the People's Daily app.
And this is Story in the Story.
It may or may not come as a surprise to learn that millennials are now the driving force behind a booming industry in China - the pet industry.
According to data released by China Pet Market, a website that shows the latest trends in the Chinese pet industry, the pet population in China has increased from 389 million to 755 million from 2013 to 2017, a 7 percent compound annual growth rate.
The pet population will continue to show strong growth from 2018 to 2022, with an 8.2 percent annual growth rate.
Another report released by CBNData shows that young people born after the 1990s have become a major force in China's "pet economy".
The pet industry boom in China has also resulted in the rapid growth of veterinary medicine. Veterinarians have become the highest earning professionals out of the 800 vocations in China's major cities, followed by fitness instructors, according to a report by Zhilian, one of China's main recruitment websites.
Today's story in the story looks at this booming industry and the lengths that some people will go to for their pets.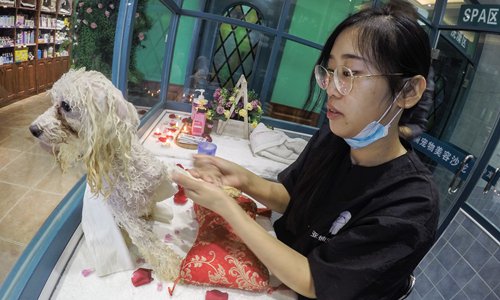 A poodle enjoys a milk bath on September 19, 2018 in a pet beauty shop in Taiyuan, North China's Shanxi Province. (Photo: VCG)

Jia Yu, the owner of three bichon frise dogs, Taotao, Xiuxiu and Niuniu, said that she has never thought about how much she spends on her dogs each month.
"I take them for pet grooming once a month and a bath twice a month, which costs about 2,400 yuan ($350) in total," Jia said. "I take them to a spa every three or four months, which is 400 yuan per dog, and oral care costs 100 yuan."
"Normal dog food sold in the supermarket is too oily and causes dog obesity and diarrhea," she said.
Jia said she spends 600 to 700 yuan on dog food every month. "As suggested by a vet friend, I bought a kind of dog food which is a little more expensive than what you find in the supermarket."
Jia spends 34,500 yuan every year on food and grooming for her three dogs, and that does not include pet snacks and decorations.
Wang Ke, a cat owner, never trusts cat food in the market, and instead prefers to cook food for his cat himself. Salmon and chicken breasts are his cat's favorites. Last year, he spent 3,500 yuan on a hair drier for the cat without any hesitation.
"I am just trying my best to provide him as good a life as possible because this little creature is going to spend his whole life with me, and to him, I am the only person he can rely on in this world," said Wang.
Three years ago, when Fang Hao (pseudonym) and his wife decided to adopt a Labrador puppy from a friend in Beijing, they found out just how difficult it was to bring the pet to Shanghai.
"Ten hours of traveling is torture for a puppy, and pets are banned on the high-speed trains," recalled Fang. "Although airlines provide pet transportation in a box with oxygen, they cannot guarantee the proper temperature and humidity."
After careful consideration, Fang and his wife decided to rent a jet.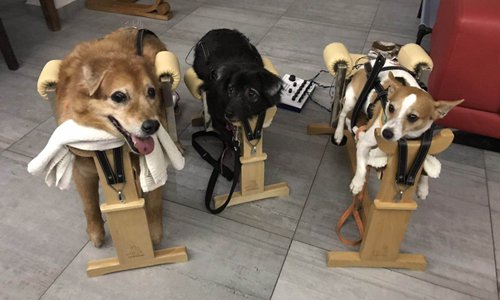 Three dogs undergo acupuncture treatment at a pet clinic in Shanghai. (Photo: Global Times)
Jia Xiaolin, a veterinarian at the Meilian Zhonghe Veterinary Hospital, said that the hospital has seen a significant rise in business volume and his income has increased.
As young people born after 1995 have become a major force of their customer group, the hospital brought in a lot of new equipment including a CT scanner, MRI and hyperbaric oxygen chamber.
Some pet owners have also turned to acupuncture to treat their beloved dogs and cats.
"Dog owners come to us from across the country, and most of them are young people," said Jin Rishan, owner of an animal acupuncture clinic in East China's Shanghai Municipality.
Jin said that a seven-day treatment course costs at least 2,100 yuan.
A five-direction scalp massager, indoor slides, and swing bed - this collection is not intended to make Huang Xinyi's life better, but to make her cat's life a little fancier.
The 27-year-old Beijing-based film production assistant spends almost one-third of her monthly salary on online shopping for her cat, at roughly 3,000 yuan ($441).
Life Travel, a Hong Kong based travel agency that provides high-end customized international trips for tourists and their pets, said that they are tempted by the huge potential offered by the "pet economy" on the mainland and are planning to enter the Chinese mainland market.
(Produced by Nancy Yan Xu, Brian Lowe, Lance Crayon, and Da Hang. Music by: bensound.com. Text from Global Times and China Daily.)