Giant panda cub born in zoo in The Netherlands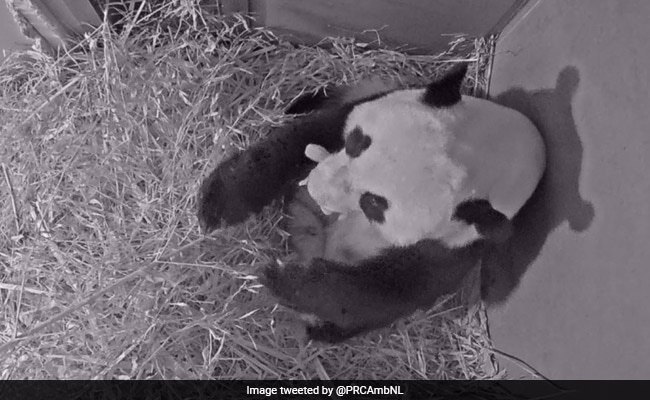 Photo: Milton News Daily
THE HAGUE, May 2 (Xinhua) -- A giant panda cub was born on Friday in the Ouwehands Zoo in Rhenen in the Dutch province of Utrecht, the zoo announced on Saturday.
Both the mother, Wu Wen, and the cub are doing well and currently staying in the maternity den, according to the zoo.
The cub's gender is still unknown. The keepers will be able to identify the cub's gender after a few months and then the little giant panda will get a name.
"I couldn't be happier with the birth of this panda cub," Marcel Boekhoorn, the owner of Ouwehands Zoo, said in a press release. "This is the positive news that everyone was expecting. I would like to congratulate the panda keeper team. This cub was born and conceived naturally thanks to their patience and expertise."
Giant panda is an endangered species that is only found in China. An international breeding program was established to protect this species and the Ouwehands Zoo is part of the program.
Male giant panda Xing Ya and female Wu Wen arrived at Ouwehands Zoo on April 12, 2017. According to the arrangement with China, the cub can stay in the Netherlands for four years. After that, it will move to China. Just like its parents, the giant panda cub is owned by China. Enditem