Ctrip day care center de facto head detained
People's Daily app
1510759054000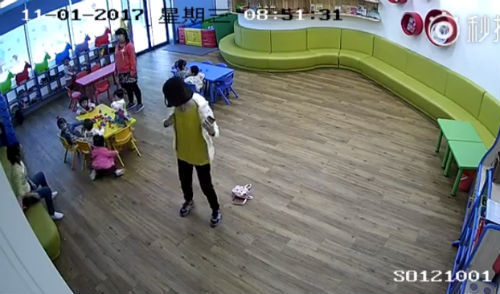 Video footage shows that the teachers were videotaped putting on or taking off the children's clothes violently. (Screenshot)
The de facto head of Ctrip day care center, surnamed Zheng, has been placed in criminal custody on suspicion of abuse in Shanghai on November 13, the WeChat public account of Shanghai Women's Federation reported on November 15.
Before the detention of Zheng, Shanghai police had detained three staff of the day care center. And the investigation is still uderway.
The day care center under contract to Ctrip, a leading travel agency based in Changning district, Shanghai, was suspended on November 9 after staff were caught on camera allegedly abusing toddlers.