Chinese women look to shatter glass ceiling in science and technology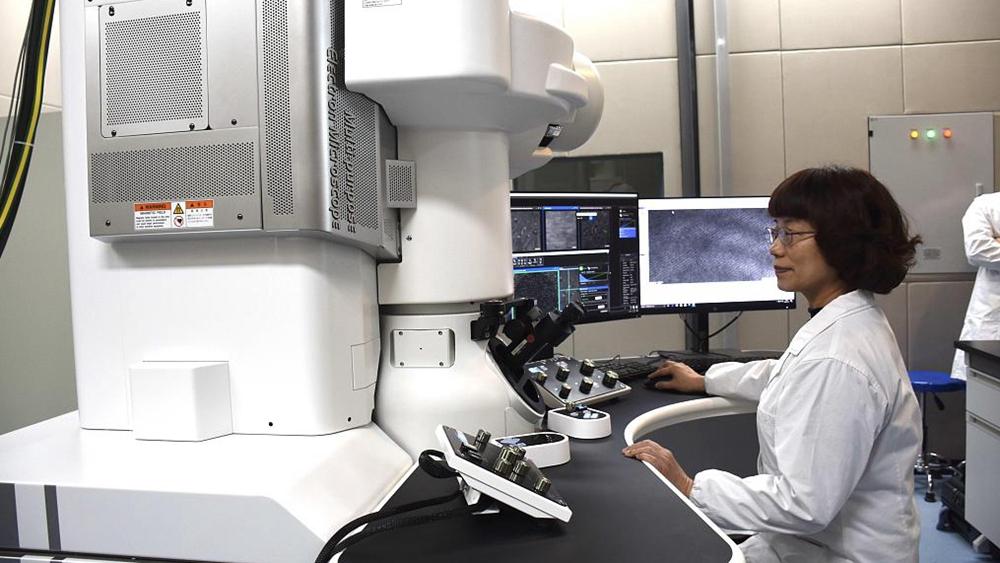 (Photo: CGTN)

Women in China are set to shatter the glass ceiling in science and technology and challenge their male counterparts as gender equality continues to rise in education and scientific research.
In ancient Chinese tradition, women and girls were not allowed to go to school or even read books. Besides mastering needlecraft, the more illiterate a woman was, the more virtuous she was perceived to be.
Things have changed a lot in modern China. The nine-year-long compulsory education system provides an equal opportunity for boys and girls nationwide to receive primary and secondary education.
Girls are also present in after-class cram schools, which are still readily available despite the government's attempts to limit them.
Needless to say, boys and girls are receiving as much education as they can handle in modern China.
However, the scientific pursuits of Chinese women are still hampered by the after-effects of traditional roles in the home.
Female academicians only comprise 6 percent of all members of the Chinese Academy of Sciences, the top scientific research institute in China.
Female science and technology workers won 34,000 awards in 2017, while their male counterparts were awarded 82,000, according to an annual report released by the China Association for Science and Technology.
As for the huge gender gap in Chinese scientific and technological research, one major reason is that many women have to allot time that could be dedicated to scientific research to raise children or handle other home affairs.
"In most cases, childbearing costs women, rather than men, so much of the time and energy that they have must be used to balance the home affairs and career development," said Ling (alias), a PhD. in chemistry.
Given the concentration, time and energy demands of scientific research, it is easy to see how women with limited time to devote to their careers may fall behind their male counterparts.
Ling also pointed out that the male-dominated scientific sector, which was formed over a long period of time, poses a challenge for potential female practitioners.
"With the same abilities and academic qualifications, women often have to endure a lower chance of landing a position or getting promoted than their male counterparts," said Ling, adding that "the inequality makes women choose other careers."
Apart from the individual talents, the interest in scientific research also plays a part in the huge gender gap. "Women of my generation or the generations before me have not found their true interests through step-by-step study or work," said Relly (alias), who works as an engineer at a space base.
The gender gap in the scientific sector is not exclusive to China. Many reports show women are under-represented worldwide.
Less than 30 percent of the scientific and technological researchers worldwide are women, according to data released by the UNESCO Institute for Statistics.
Despite the huge gender gap, what is encouraging is that more and more female scientists have appeared in recent years.
When Chinese people are asked to list the names of female scientists who have won Nobel Prizes, they can name at least two – Madame Curie, the first woman to win a Nobel Prize, and Tu Youyou. Tu is the Chinese female scientist who won the 2015 Nobel Prize in Physiology or Medicine.
Tu's honor undoubtedly encouraged more girls and women to pursue scientific careers, and the government's emphasis on scientific research provides great development opportunities.
"There are many national policies in favor of female scientists. For example, when applying for the Youth Project of National Natural Science Foundation of China, the age of male scientists cannot be older than 35 years old, while their female counterparts can be up to the age of 40," said Xiaohong (alias), an associate professor of science and engineering at a university.
The development of artificial intelligence (AI), which aims to improve people's lives by solving everyday problems, demands that women contribute their expertise.
The Global Gender Gap Index 2018 released at the World Economic Forum showed that only 22 percent of AI professionals globally are female.
The AI gender gap implies that the use of this general-purpose technology across many fields is being developed without diverse talent, limiting its innovative and inclusive capacity, according to the Index.
"Contrary to men, women have different ways of thinking and dealing with daily things. It's time to prove their creativity and innovation," said Han (alias), a high school teacher in east China's Zhejiang Province.