Senior Italian lawmaker sees cooperation opportunities with China from CPC congress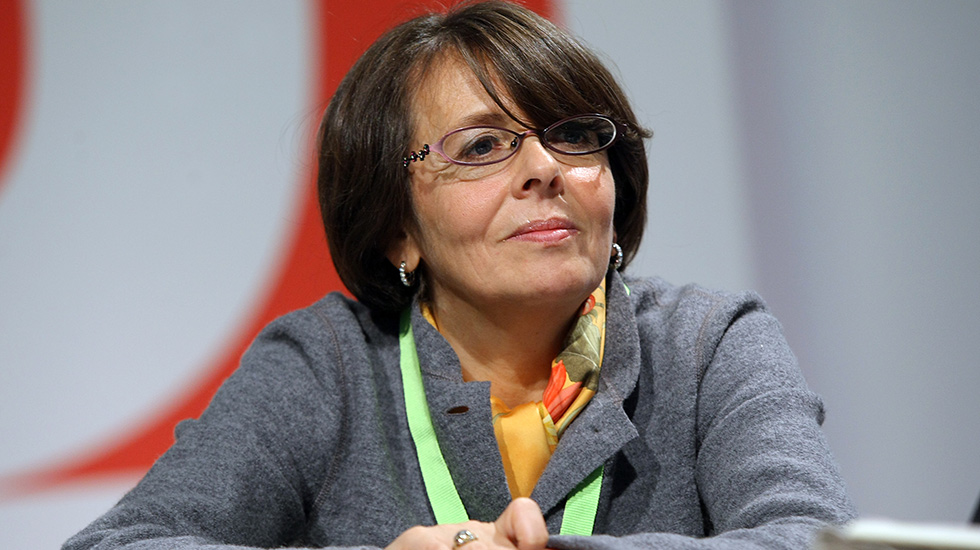 The goals set in the report of the 19th National Congress of the Communist Party of China (CPC) provide room for cooperation between China and Italy, said Marina Sereni, vice president of Italy's lower house of parliament.
Speaking to Rome-based Chinese reporters in a recent interview as the CPC was holding its landmark congress, the senior lawmaker lauded the achievements China has made under the CPC's leadership in the last five years.
China, she said, has not only grown with an impressive rate amid a sluggish global growth, but has also improved on the technological level and promoted innovation and green economy.
Given that, the 19th CPC National Congress will influence the whole world not only on peace and security but also on world economic development, Sereni said.
Particularly, in the report Chinese President Xi Jinping delivered on Oct. 18 at the opening session, the CPC announced some very ambitious goals, such as the "two centenary goals," she noted.
The "two centenary goals" refer to building a moderately prosperous society in all respects by the centenary of the CPC, which was established in 1921, and building a modern socialist country that is prosperous, strong, democratic, culturally advanced and harmonious by the centenary of the People's Republic of China, which was founded in 1949.
Under these goals, there is enough room for cooperation between Italy and China, both in economic and political areas and within multilateral frameworks, Sereni said.
"I think that Italy and China face the same development challenges, so we can learn from each other," she said, noting that Italy and Europe can learn from China and reflect on the role of the government in regulating economy and finance.
Sereni added that parliaments can contribute to official exchanges between the two countries and she herself is willing to promote bilateral relations.
In addition, the Italian lawmaker spoke highly of the speech Xi delivered in January at the World Economic Forum in the Swiss ski resort of Davos, where he reaffirmed China's commitment to economic globalization and call for concerted efforts to tackle global challenges.
It is evident that China has become a leading player in promoting globalization, environmental protection and sustainable development, Sereni said.