Chinese social media lights up over Trump's space ambitions
Global Times
1513107519000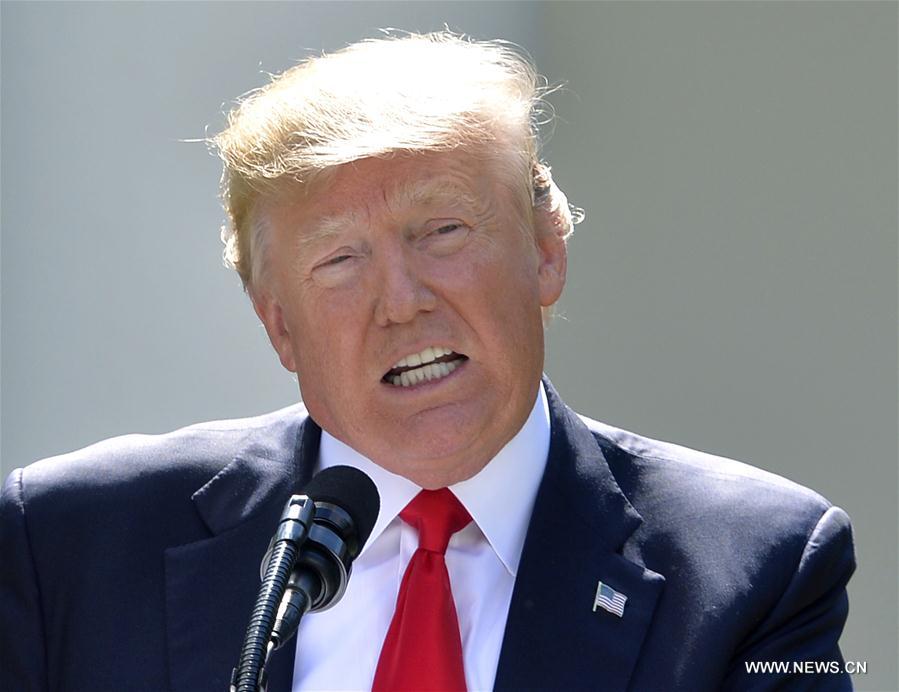 Chinese social media lit up following US President Donald Trump's announcement to send astronauts back to the moon, with some netizens mocking him, "going to tweet from the moon."

Trump signed a policy directive Monday instructing the National Aeronautics and Space Administration to "refocus America's space program on human exploration and discovery," the Associated Press (AP) reported.

The move, Trump said, "marks an important step in returning American astronauts to the moon for the first time since 1972 for long-time exploration," the report said.

When asked if China is concerned about alleged US moves to militarize outer space, Foreign Ministry spokesperson Lu Kang said Tuesday that China is glad to see countries make technological progress for peaceful exploration and the use of outer space, but reaffirmed its opposition to a weaponized space.

Chinese netizens also burst into a lively discussion on Trump's announcement, with many saying Trump will be able to send his selfie on Twitter from the moon, while many questioned where Trump would get the money to support his "grandiloquence."

Some even said it's the US who wants to lure China into a "space competition."

"Ever since the Bush administration, every US president developed a grand space plan, including sending astronauts back to the moon or a Mars landing.

But the plan was shelved or the goal was too ambitious,"Jiao Weixin, a space science professor at Peking University, told the Global Times on Tuesday.

Jiao said that although China's lunar probe project comes late in the game compared with the US, China has made its own feasibility plans, and China achieved something in every lunar exploration.

However, Jiao said that China lags behind the US in carrier rockets, adding that the US developed a carrier rocket with a load capacity of 118 tons in 1960s while China had just developed the Long March-5 that can carry a payload of 25 tons into low Earth orbit recently.

China plans to land the Chang'e-4 lunar probe on the dark side of the moon in 2018. The country's first Mars probe is scheduled to be launched on a Long March 5 by 2020 from the Wenchang Spacecraft Launch Site, South China's Hainan Province.

In November, China and Russia signed deals on space exploration, which Chinese experts regard as a sign of improved mutual trust.

Jiao said that the cooperation between China and Russia on space exploration stems from mutual trust and complementary technology.

However, he noted that China and the US are both big space powers and unlikely to cooperate. "Because the US still holds a Cold War mentality, believing partners will steal its technology," Jiao said.