China is developing smart rocket able to plot own flight plan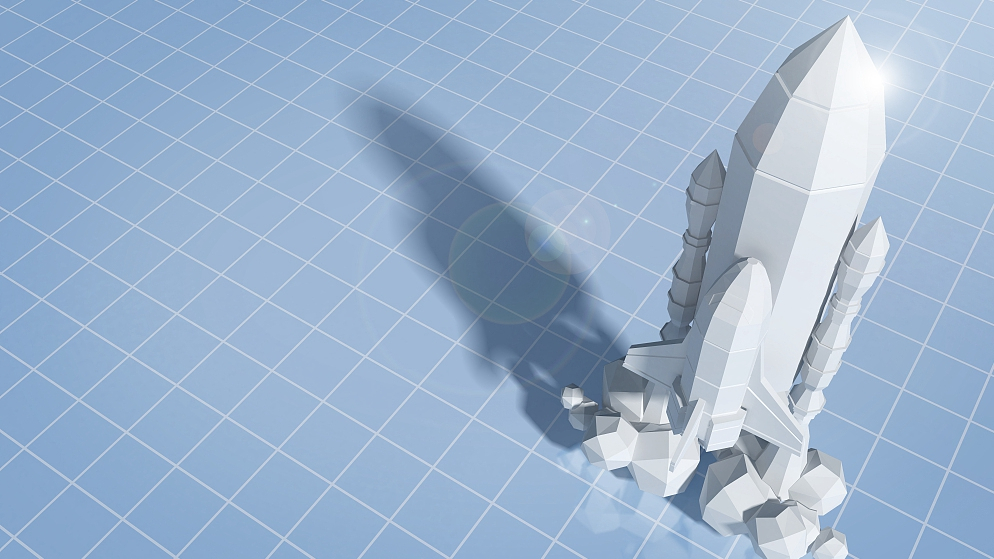 (Photo: CGTN)
China is developing a smart rocket that can rectify mechanical failures during flight and plot a new flight path.
The rocket, which is being developed by a project team with the China Academy of Launch Vehicle Technology, will have the ability to perceive, judge, plan, and execute flight corrections by itself. It will be equipped with an advanced reusable power system that can be switched on and off repeatedly.
Based on its flight mission, capabilities and external environment, the rocket can automatically devise the best flight control plan and complete its own space launch.
The ultimate goal of rocket launches is to enter the targeted orbit. In case of non-fatal malfunctions, those with non-explosive or non-structural damage, the smart rocket can respond and make adjustments by itself, including entering emergency rescue orbit and returning to base, to minimize losses.
"If there was an engine malfunction, an ordinary rocket may fail to complete its mission and risk of falling or collision," said Gao Lei, chief designer of the project team.
The smart rocket, however, could quickly evaluate the situation and its capabilities, and make a new flight plan. For example, if it loses power, the rocket would maximize its capabilities to set a new target, such as entering a lower orbit, and gradually reaching the original target after orbital transfer by satellites and other payloads, to complete the mission, Gao said.
Shang Teng, a member of the project team, said that the smart rocket could also reduce launch costs, and all carrier rockets in active service would be upgraded to smart rockets in the future.