Podcast: Story in the Story (10/23/2018 Tue.)
People's Daily app
1540236145000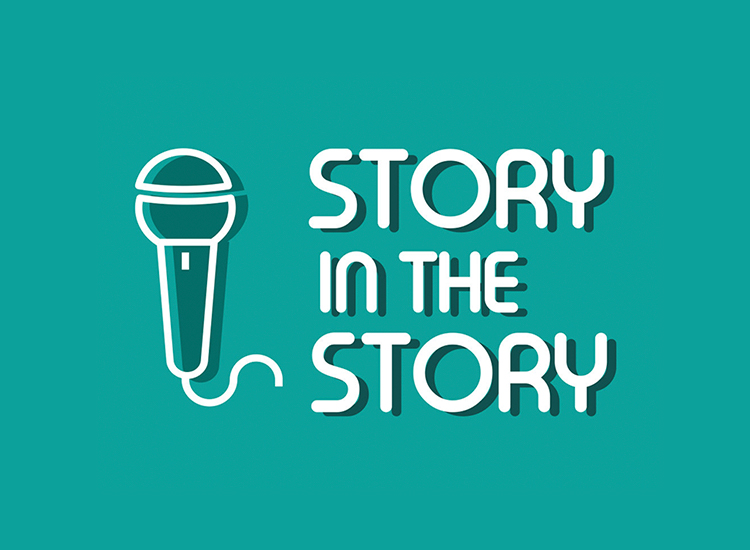 From the People's Daily app.
This is Story in the Story.
The Chinese mainland has released new measures for implementing preferential policies for Taiwan compatriots according to a July statement from the Taiwan Affairs Office of the State Council.
The new measures issued by north China's Tianjin Municipality, east China's Zhejiang Province, central China's Hubei Province, and Kunshan City in east China's Jiangsu Province, will make it easier for Taiwan compatriots in terms of employment, housing, investment, business, education for children and other fields.
Elementary and junior high school students from Taiwan in Tianjin will have equal rights with Tianjin citizens. Children of Taiwan compatriots who are employed or have investment in Zhejiang now enjoy equal rights with local students, up to junior high school.
Taiwan compatriots who have lived in Tianjin for a year have equal rights with Tianjin citizens in buying houses and obtaining a mortgage. Preferential policies on buying houses are also detailed in measures of Hubei and Kunshan.
In today's Story in the Story, we will look at how culture and art have been bringing people together across the Taiwan Straits.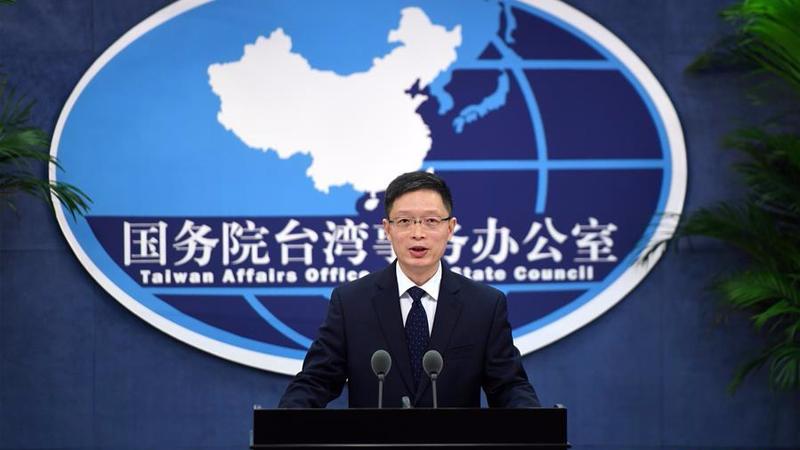 An Fengshan, spokesperson for the State Council Taiwan Affairs Office, speaks at a press conference in Beijing, capital of China, Oct 26, 2016. (Photo: Xinhua)
When tourists approach the Rocks Can Sing art zone in Beigang village, Fujian Province, they can enjoy the sights of artists using rocks to make music and people sipping coffee at a cafe in rock houses.
Rocks Can Sing is an art project that covers accommodation, live music, a restaurant, a cafe and a souvenir store. Currently, a total of 10 young people from the Chinese mainland and Taiwan, including Taiwan resident Lin I-chen and her boyfriend Liao Che-wei, work at the art project.
The art zone promotes cultural and tourism exchanges across the Taiwan Straits in Pingtan county, which lies 126 kilometers west of Taiwan.
Pingtan is an island county in eastern Fujian, consisting of more than 100 islets.
In June 2015, Lin, her brother, and her sister-in-law traveled to Pingtan to sell tea leaves and handicrafts from Taiwan.
Impressed by the local rock houses, they decided to rent the rock houses to start homestays and other businesses in Beigang village.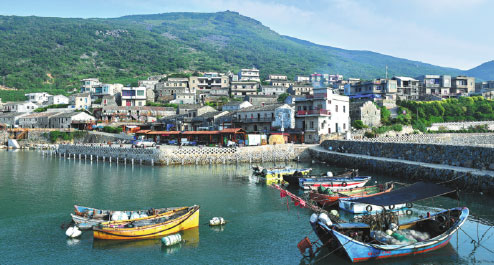 The scenery of Beigang village in Fujian Province. (Photo: Xinhua)
Their Rocks Can Sing art project quickly became a success.
Some artists from Taiwan have traveled to the village to seek inspiration.
Taiwan Affairs Office of the State Council announced the policies of the China National Arts Fund (CNAF). The policies were made on the basis of 31 measures unveiled by the office in February.
According to the CNAF, Taiwanese artists working or studying on the mainland will be allowed to apply for projects in 2019, and art institutions from the mainland and Taiwan are encouraged to jointly apply for such projects.
(Produced by Nancy Yan Xu, Raymond Mendoza, Lance Crayon and Da Hang. Music by: bensound.com. Text from China Daily and Xinhua.)