BYD posts weak profit growth in Jan.-Sept.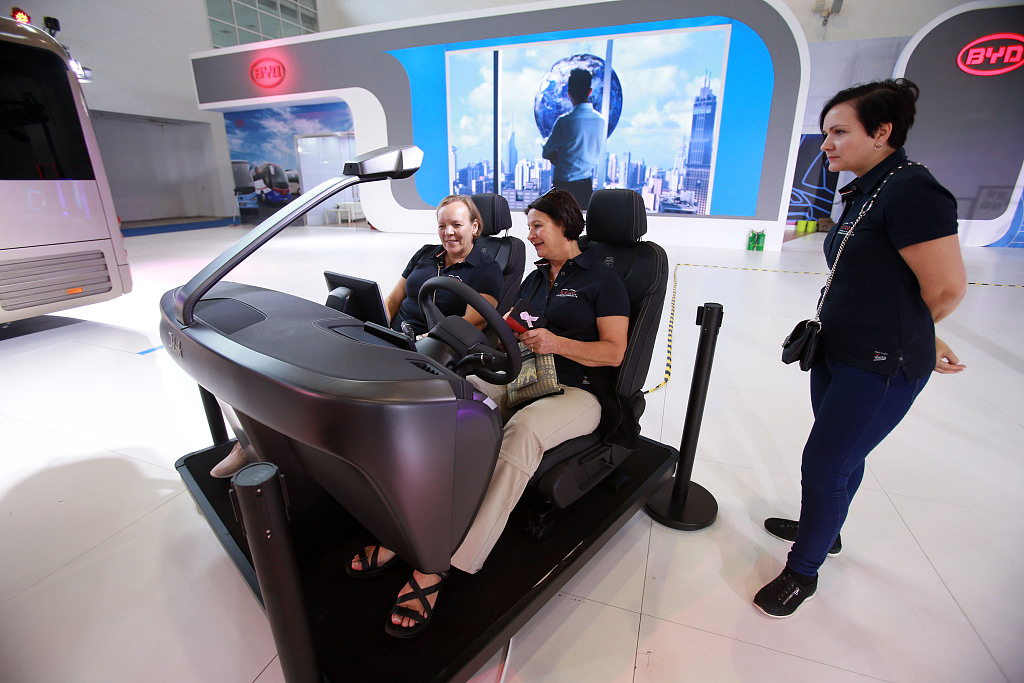 (File photo: VCG)
SHENZHEN, Oct. 30 (Xinhua) -- China's leading new energy vehicle (NEV) manufacturer BYD reported weak profit growth in the January-September period as its NEV sales slowed in the third quarter.
Net profit edged up 3.1 percent year on year to 1.57 billion yuan (224 million U.S. dollars) in the nine months, while revenue rose 5.4 percent to 93.8 billion yuan, BYD said in its quarterly financial report filed to the Shenzhen Stock Exchange.
The major NEV manufacturer has been a bright spot in the country's automobile industry, but its decreased NEV sales from July to September dented its earnings.
In the third quarter, its net profit fell 88.6 percent to 119.7 million yuan while revenue declined 9.2 percent to 31.6 billion yuan.
BYD projected that its net profit for the whole of 2019 would decrease 36 percent to 43 percent to a range of 1.58 billion yuan to 1.77 billion yuan.
NEV sales in the fourth quarter are expected to miss forecasts amid weak automobile demand, scaled-back subsidies and more fierce competition from gasoline-powered vehicles, it said.
Following the earnings report, shares of BYD closed Wednesday morning down 5.85 percent to 44.39 yuan in Shenzhen.