FAQs on COVID-19 vaccination for seniors
The Chinese Center for Disease Control and Prevention answered frequently asked questions about COVID-19 vaccination among the elderly to better explain the importance of seniors getting vaccinated and to enhance the inoculation coverage. The following are some of the FAQs.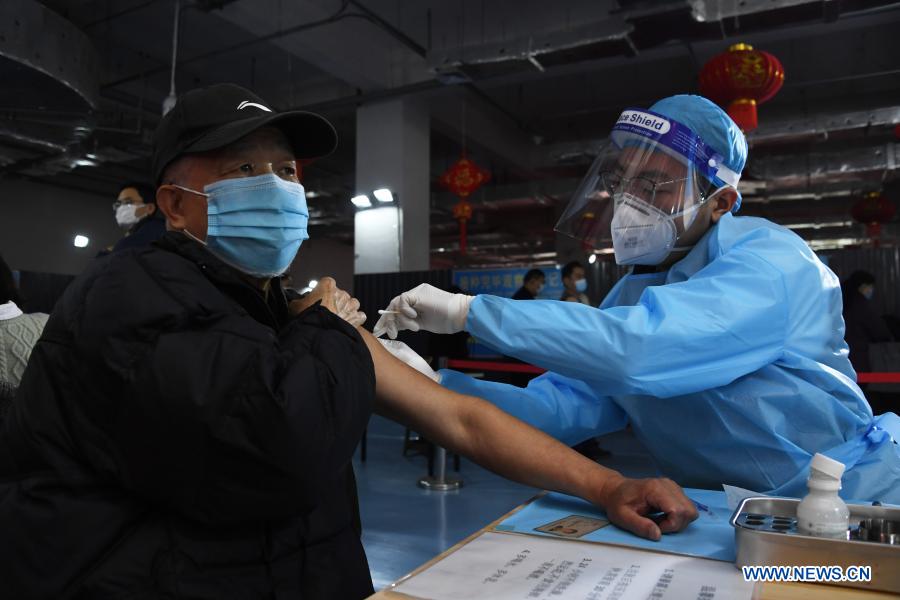 Q: Why are seniors recommended to actively get vaccinated against COVID-19?
A: Based on the analysis of data on infection, severe illness, and death from COVID-19 around the world, people aged above 60 are at higher risk for severe illness and death from COVID-19. The age group also demands the most medical resources during the epidemic because the elderly tend to need hospitalization and emergency treatment and have longer hospital stays. So it is of great importance to get seniors vaccinated against COVID-19.
According to World Health Organization recommendations, elderly persons or people with an underlying health condition are among the priority groups of vaccination in countries or regions with the epidemic.
Q: Some elderly people believe they do not need to get vaccinated because they live in remote areas, rarely go out or travel, and have a low risk of COVID-19 infection. Is this correct?
A: This idea is not correct. Due to the ease of transportation and the quick flow of people, no place is completely secluded from the virus. Some imported variants of the virus are highly contagious and some infections show atypical or even no symptoms. For the elderly who mostly stay at home or live in remote areas, there is still a possibility of getting infected. If they have family members who work or study at another location, the virus could be carried home and infect them. So it is advised that seniors get vaccinated as soon as possible to protect themselves as well as others.