Ride-hailing giant Didi's new safety measure sparks discussion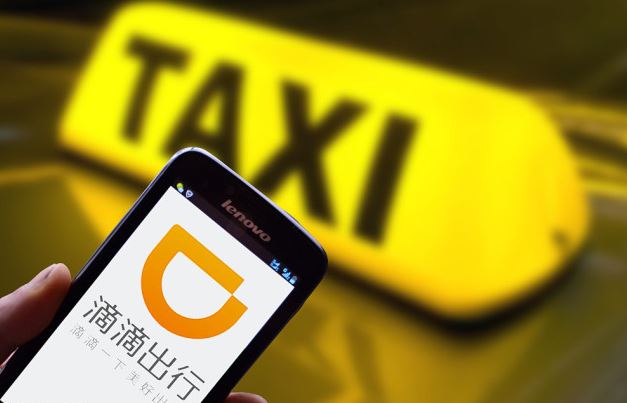 The app of China's car-hailing company Didi Chuxing [File photo: VCG]
China's leading ride-hailing platform Didi has recently launched audio and video recording functions on its online ride-hailing service across over 10 cities.
This move, however, has sparked heated online discussion on the dilemma of whether the surveillance measure will help boost the safety of passengers or it could infringe personal privacy.
As of noon on Tuesday, the online survey launched by Didi over its platform on whether the interior space of the online ride-hailing vehicle is private or public has attracted over 310,000 respondents, with more than 220,000 people voting in favor of public space.
As for installing recording equipment in online ride-hailing vehicles, more than 36,000 of the participants chose to back up the idea, while over 24,000 feel that audio and visual recordings might be an invasion of privacy.
"Passengers come and go, therefore, the online ride-hailing vehicle tends to be a relatively public environment," said Zhang Yue, a Didi user from the city of Chengdu, who agreed that it was a good idea to install cameras in the vehicles.
It can be more convenient to have lost items found or disputes between drivers and passengers resolved with the help of the recording data collected by Didi, said Zhang.
A Didi user with the screen name Kanglongyouhui is also in favor of Didi's move, saying security should be the top priority. The recording equipment would serve as a guarantee for both passengers and drivers, meanwhile it could also deter potential criminals, the user said.
However, some Didi users expressed their concerns about personal privacy.
"The interior space of the vehicle is owned all by myself when I am using the online ride-hailing service," said a citizen surnamed Wang in Zhengzhou, capital of central China's Henan Province.
Wang said that now he cannot get access to the online ride-hailing service if he refuses the use of audio and visual recordings on the app over his smartphone. "To some extent, it's invasion of privacy. Didi users should have the right to choose if they are to be recorded or not."
Sun Heng, a staff with Didi, told Xinhua that the new measure of setting up audio and visual recordings in the vehicles was rolled out for security reasons, helping avoid misjudgment of disputes.
If a dispute occurs, Didi will review the recordings, which can provide important evidence after being approved by the passengers, Sun explained.
To protect users' privacy, the recording data will be encrypted and saved on the device for seven days. If no dispute occurs within seven days, the data will be automatically removed, said Sun.
Sun said that the final results of the online discussion will provide a reference for Didi to formulate relatively reasonable rules and solutions.
As a significant step of strengthening safety supervision, Didi has activated the audio recording function nationwide and will continue to expand the visual recording function across the country.
Liu Ruisheng, an associate researcher with the Chinese Academy of Social Sciences (CASS), said there is no contradiction between emphasizing security and protecting privacy. However, Didi can not force consumers to accept the audio and visual recordings, and their options should be guaranteed.
Didi ought to have a detailed procedure of data processing to ensure data security while asking for passengers' permission before starting the recording function, Liu said.
As China's largest mobile ride-hailing platform, Didi offers a wide range of app-based transportation options for 550 million users worldwide, with about 30 million rides each day.
However, the murder of a young female passenger by her Didi driver August in east China's Wenzhou city, the second such case in about three months, raised public concerns over the platform's capability to ensure safety.
The Ministry of Transport, the Ministry of Public Security and nationwide authorities ordered Didi to rectify operation patterns so as to ensure the safety of its services and legitimate rights and interests of passengers.