Charter flight carrying Chinese medical experts, supplies heads for Italy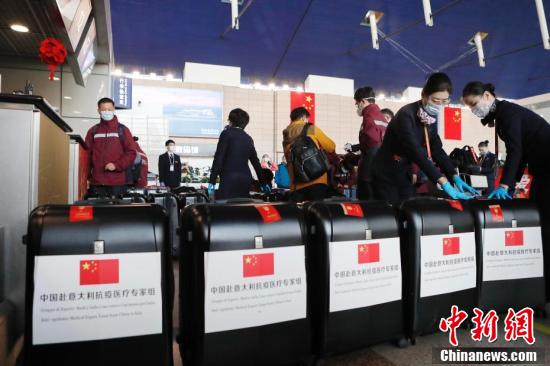 Photos: China News Agency
SHANGHAI, March 18 (Xinhua) -- A charter flight carrying 12 Chinese medical experts and over 17 tonnes of supplies headed for Milan of Italy on Wednesday to aid the country's fight against the coronavirus outbreak.
Operated by China Eastern Airlines, the flight took off at about 11:26 a.m. from the Shanghai Pudong International Airport and is scheduled to arrive in Milan at 4:31 p.m. Wednesday local time.
The experts came from various hospitals and the center for disease control and prevention in eastern China's Zhejiang Province.
The supplies included medicine, testing reagents protective gear, as well as equipment used in intensive care units such as ventilators and monitors.