Chinese National Arts & Crafts Group holds annual Creative Spirit Awards in Beijing
Global Times
1516818148000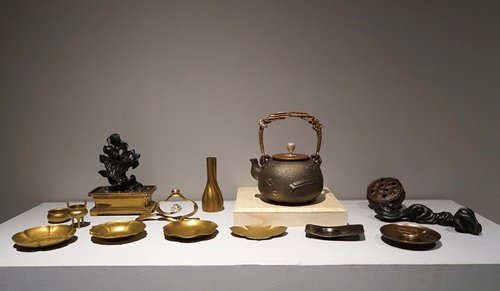 Artworks for the Creative Spirit Awards Photo: Courtesy of Tan Boer

The China National Arts & Crafts Group Corporation (CNACGC) held a ceremony for its second CNACGC Creative Spirit Awards on Monday in Beijing.

According to Zhang Hong, vice general manager of CNACGC, they received more than 1,500 artworks, 330 of which went on to compete in the next stage before being whittled down to 10 by a panel of judges.

The craft work One Belt, One Road by Shandong Huayi won first prize. Tying for second place were Teapot from Beijing Geshen, Emperor Censer by Suzhou and Dunhuang Beauties by Du Yongwei.

At the ceremony, Zhang said that the award show aims to become a platform for creative arts & crafts, which not only show off the latest designs of Chinese designers, but also make use of the rich elements of Chinese traditional culture.

CNACGC also announced that it will work with some of the winning designers to mass produce their works.