China tops world in alcohol-related deaths: medical report
Global Times
1535565089000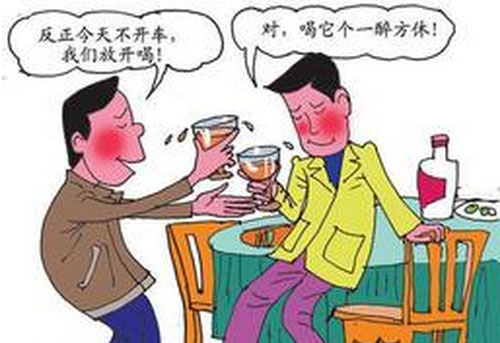 (Photo:tengxunxinwen.com)
China tops the world in alcohol-related deaths, according to a report in the world's oldest and best-known general medical journal.

China recorded 59,000 alcohol-related female deaths and 650,000 male deaths, both the highest in the world, according to Statista, an online market research and business intelligence portal, citing a Lancet report on alcohol-attributable deaths.

India came second with 42,000 female deaths and 290,000 male deaths.

Chinese men suffer more health problems from alcohol consumption than women as about three times more Chinese men drink alcohol than women, yxj.org.cn, a Chinese medical information website, reported on Monday.

The alcohol-related health burden for Chinese women is far below the world average, the report said.

Hemorrhagic stroke is the biggest cause of alcohol-related health problems in Chinese men. Other principal diseases include ischemic stroke, hypertensive heart disease and epilepsy, yxj.org.cn reported.

Previous data showed that 114,100 people died from alcoholism and 273,700 people become disabled by alcohol in China every year, the Beijing-based China Times reported in February.

The Lancet report includes data of alcohol use and burden for 195 countries and regions from 1990 to 2016.

"Globally, alcohol use was ranked as the seventh leading risk factor for premature death and disability in 2016," read the Lancet analysis.

For people aged 15 to 49, alcohol use was the leading global risk factor for risk-attributable disease burden, the journal said.

"Among the group members, 3.8 percent of female deaths and 12.2 percent of male deaths were attributable to alcohol use," it said.