Yuan Longping launches plan to expand growth of saline soil rice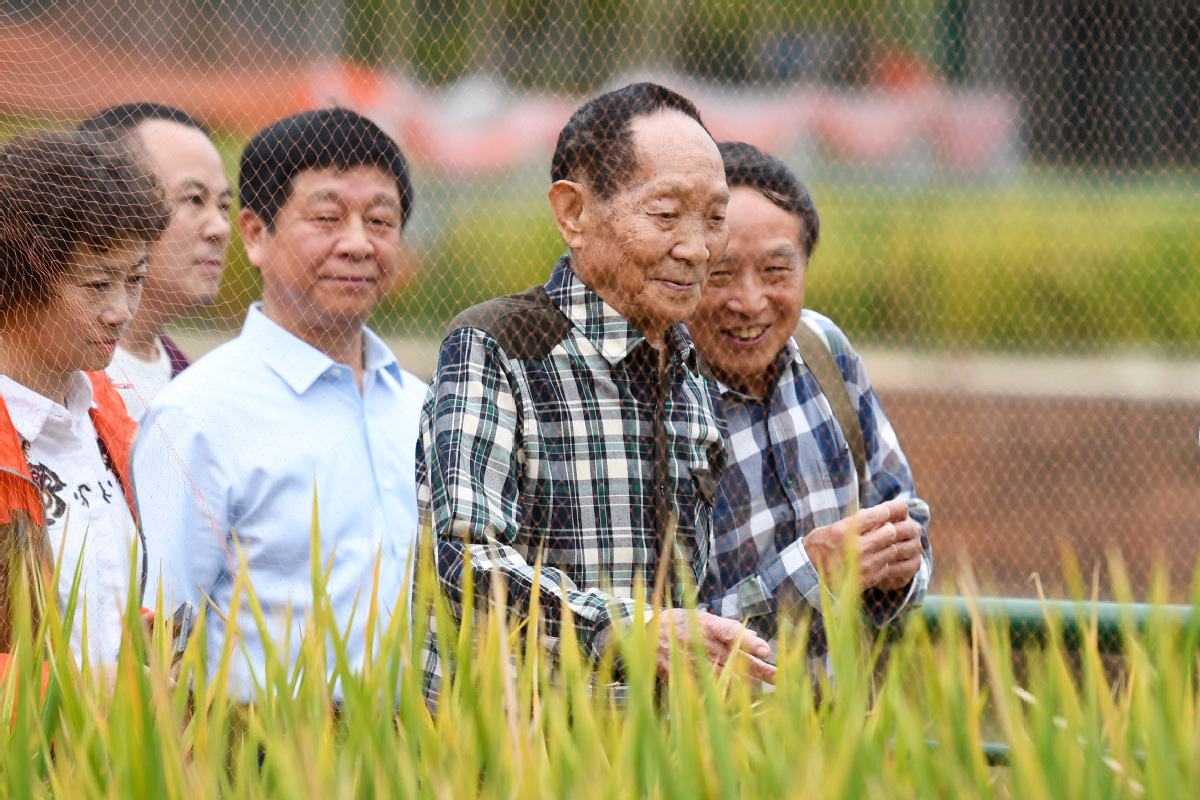 Yuan Longping, known as the "father of hybrid rice", shows visitors around a paddy in Hunan province, Oct 22, 2019. (Photo: China News Service)
SANYA - Yuan Longping, renowned agronomist known for developing the first hybrid rice strains, launched a plan Monday to expand the growth of rice in saline-alkali soil in North China's Inner Mongolia autonomous region.
Yuan's team, along with the digital agriculture division of e-commerce giant Alibaba, will plant 200,000 mu (13333.3 hectares) of saline-alkali soil rice in the next three years in Hinggan League, according to a press conference held in Sanya in South China's Hainan province.
Yuan said it is his dream to improve the environment in saline-alkali lands and desert areas, secure food for the poverty-stricken people in these areas and double the income of local farmers.
In September 2019, Yuan's team completed an experiment planting rice on 1,000 mu of saline-alkali soil in Hinggan League. The yield reached 508.8 kg per mu, exceeding the team's goal of 300 kg per mu.
Rice is a staple food in China, as well as many other Asian countries.
China has about 100 million hectares of saline-alkali soil, of which about one-fifth could be ameliorated to arable soil.