Contest grows with country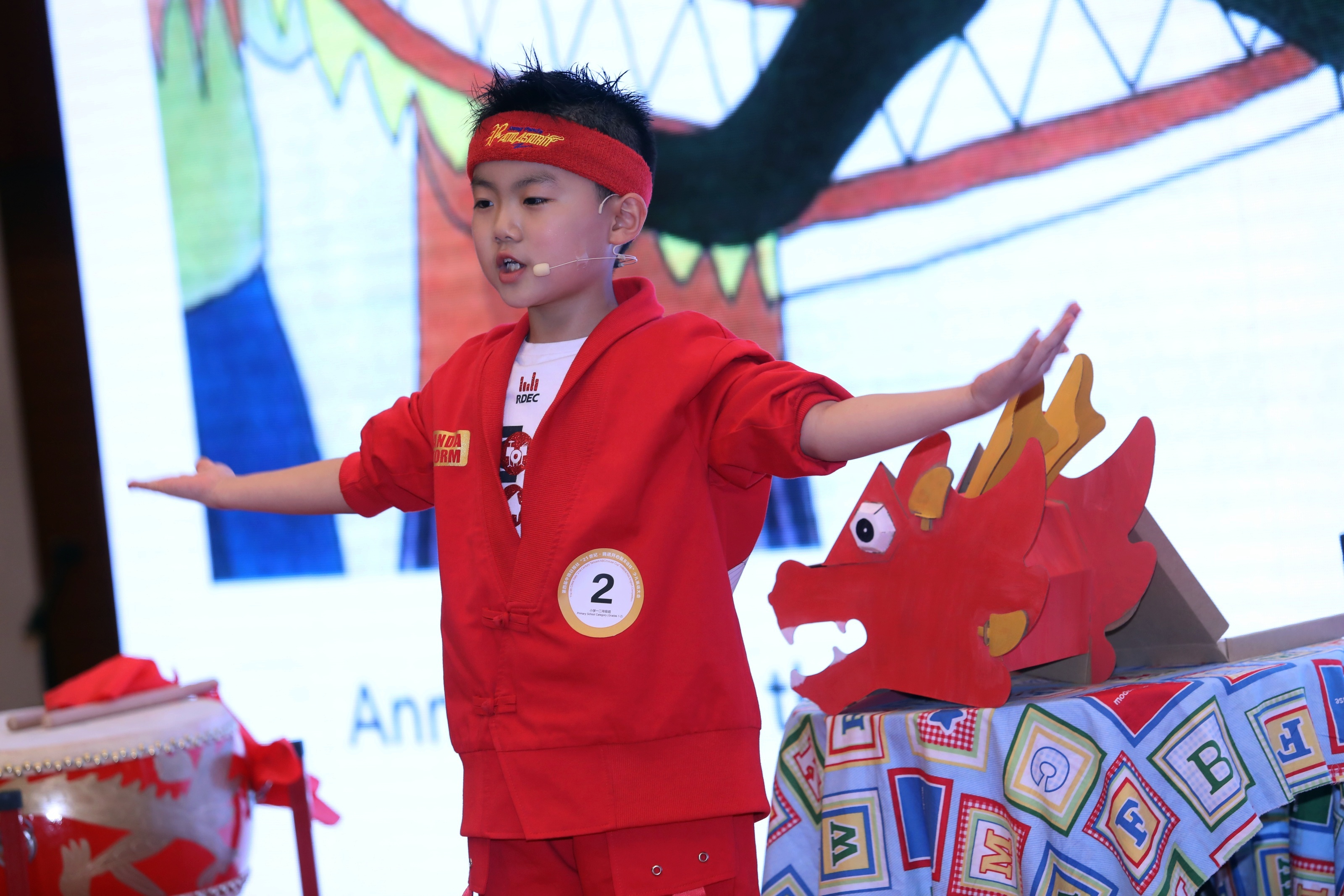 Qingdao Tong'an Primary School student, Sun Anze, takes part in the China Daily 21st Century Cup International English Speaking Competition's primary school category final in Guangzhou, Guangdong province this week. (Photo: China Daily)
In 1996, when the China Daily 21st Century Cup National English Speaking Competition was launched, the aim was to train college students to be proficient in another language and communicate clearly with the world, said Huang Qing, a former deputy editor-in-chief of China Daily.
However, in the 24 years since then, the competition has gone far beyond this simple goal. It now plays a role helping document every major step the country takes in its development, while also encouraging young people to share China's stories with the world and giving voice to those who will shape the future.
In 2001, the theme for the final in the competition's college category was "Beijing 2008: the meaning of the bid". The competition was held in March that year, four months before July 13, the day when Beijing was announced as the host city of the 2008 Olympic Games.
The topic for the 2005 final in the college category was "The impact of globalization on traditional Chinese values". It was at a time when China was being flooded by Western concepts and culture, and debate had started about the relationship between Western ideas and Chinese values.
Fast forward to 2018, when the theme for that year's college category was the "New era: China and the world".
Zang Yingjie, who won the category, said in his speech: "We're all made of particles that have existed since the beginning of the universe. I'd like to believe those particles traveled through countless eras to create us, so that we, the people, China, and the world, can stand on the shoulders of giants and march into the new era with our heads held high."
Motivated by topics such as these, young contestants have over the years managed to develop a better understanding of the world and their life paths.
Wu Minsu, 57, a journalism professor at Communication University of China, said she was glad to see many of her students make major achievements after participating in the competition. "They are now working in different industries, using English to tell China's stories, spreading China's voice and promoting Chinese culture," she said.