Anhui reviews classroom break-in, assault
Authorities in Anhui province said on Friday that community workers who broke into a classroom and forcibly removed a teacher — purportedly for epidemic control — were rude and acted inappropriately.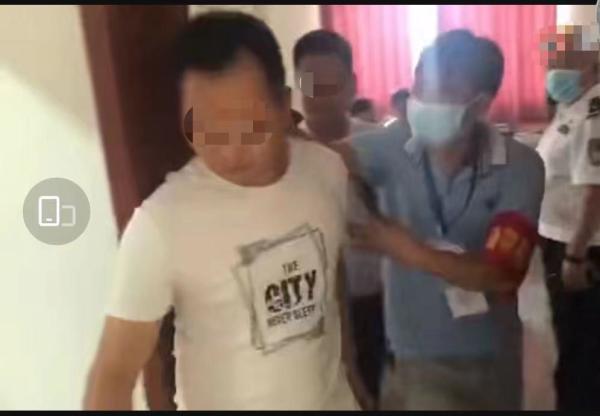 An 81-second video that circulated on the internet starting on Thursday showed a group of community workers taking a male teacher out of a classroom with a worker's hand on his neck. The class was attended by mostly unmasked students.
As the video circulated, people speculated when and where the incident happened. In a statement released on Friday on its social media account, the Hanshan county government in Ma'anshan city confirmed that the incident had happened there.
It said police officers and community workers arrived on Thursday afternoon at an unregistered training center, following complaints by residents.
A community worker kicked the door open after knocking for about 10 minutes, the statement said, adding that the community worker's behavior was rude and inappropriate.
While extracurricular teaching activities are popular during the two-month summer vacation, previous official information said the county had suspended all such classes on July 25, following Nanjing, Jiangsu province, which neighbors Anhui's Ma'anshan. It reported a COVID-19 outbreak on July 20.
The teacher told the Wuhan Morning Post on Friday that he organized the class because he had debts to pay.
"When I heard the knocks on the door, I told the students to keep quiet, hoping that whoever it was out there would leave," he said. "What happened shocked me."
The teacher apologized for his behavior, adding that he was rebuked by the community worker for failing to follow the government's epidemic control rules, but that no other punishment had been imposed, the newspaper reported.
Li Shuyang contributed to this story.