FIFA, Chinese FA join forces to further develop football in China
GENEVA, April 26 (Xinhua) -- World football governing body FIFA and the Chinese Football Association have agreed to join forces to harness the development potential of football in the world's most populous country.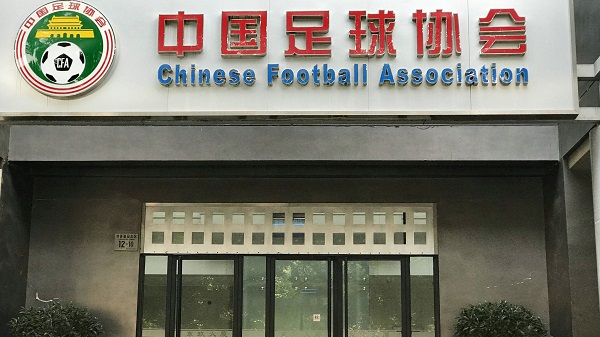 Headquarter of the Chinese Football Association (File Photo: VCG)
FIFA president Gianni Infantino and acting president of the CFA Du Zhaocai met at FIFA headquarters on Wednesday and signed a memorandum of understanding between the two entities.

"It must be a priority of FIFA to ensure that the world's most popular game keeps growing and developing in the world's most populous country," Infantino said.
"Chinese football has been making strides for a long time now, and we are sure that, with this agreement, FIFA is in the position to provide a very tailored assistance for the game to evolve even further in China," the Swiss added.
The memorandum of understanding crystalizes FIFA and the CFA's willingness to work together to enhance football structures, management and technical aspects related to football in China.
For these purposes, the agreement focuses on five key areas of collaboration: governance structure of the CFA, technical development at all levels, refereeing, professionalization of football and event management.
The signing of the agreement concluded a day of operational meetings involving staff members from FIFA and the CFA, who engaged in discussions covering areas as technical development, media and public relations, governance and human resources.
"As a big nation committed to the development of world football, China is willing to make its contributions while being integrated into the international football family," said Du, a newly-elected FIFA Council member who will serve on the FIFA Council for a four-year term until 2023.
"We look forward to receiving the continuous support from FIFA for our football development, which will further promote the development of the game worldwide," Du added.