China, Qatar pledge to deepen political trust, boost cooperation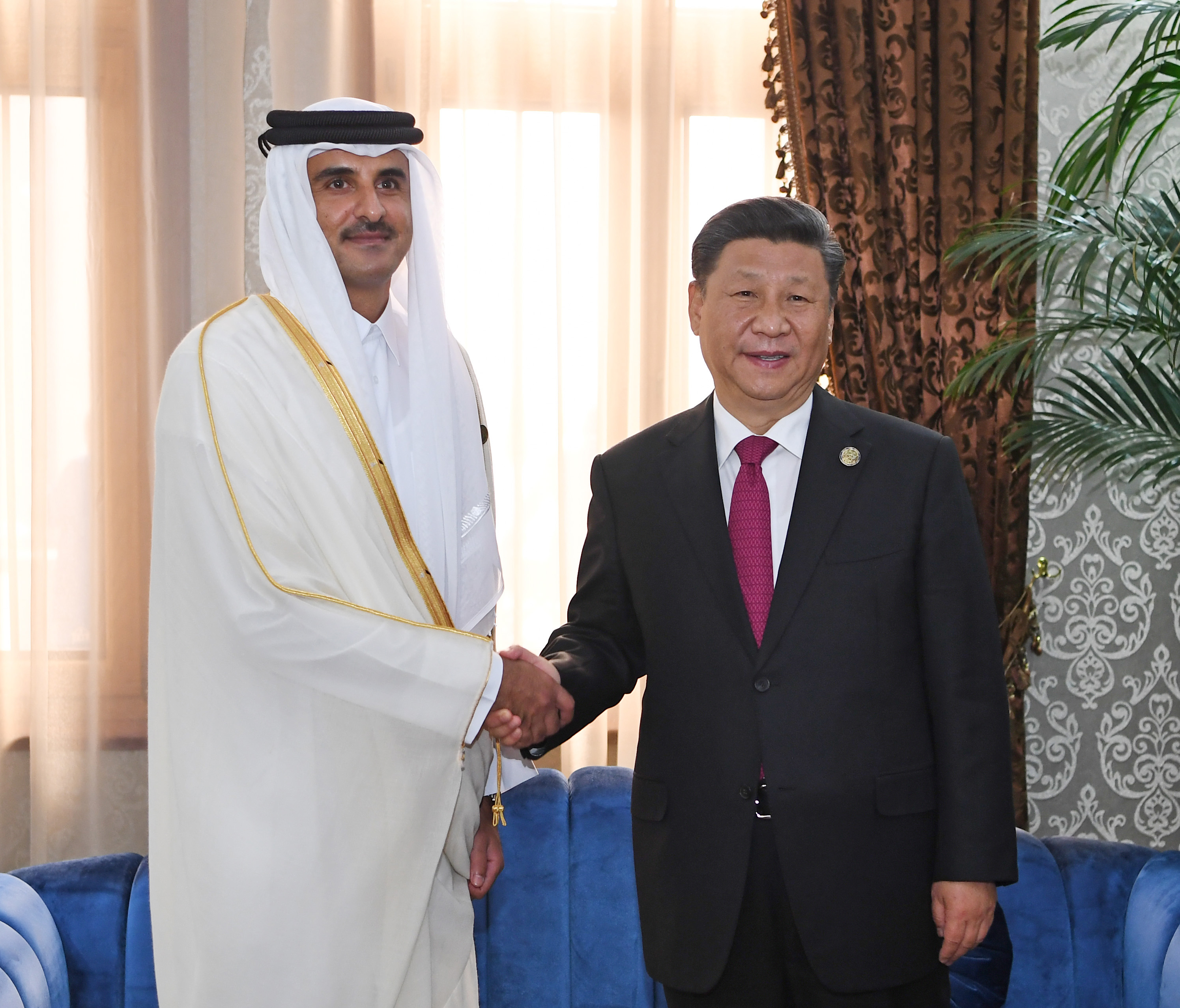 (Photos: Xinhua)
DUSHANBE, June 15 (Xinhua) -- Chinese President Xi Jinping met with Qatari Emir Sheikh Tamim Bin Hamad Al-Thani here on Saturday, pledging to deepen political mutual trust and boost cooperation between the two nations.
Voicing his appreciation for Tamim's commitment to promoting the bilateral ties, Xi recalled the emir's state visit to China in January this year during which the two heads of state had an in-depth exchange of views and reached extensive consensus on developing the China-Qatar strategic partnership under new circumstances.
During Saturday's meeting on the sidelines of the fifth summit of the Conference on Interaction and Confidence Building Measures in Asia, Xi said China and Qatar should consolidate their political mutual trust and continue understanding and supporting each other on issues involving their core interests.
The two sides should accelerate the all-round cooperation in energy, trade and economy, infrastructure construction, investment, the fifth-generation (5G) telecommunications and other areas, said the Chinese president.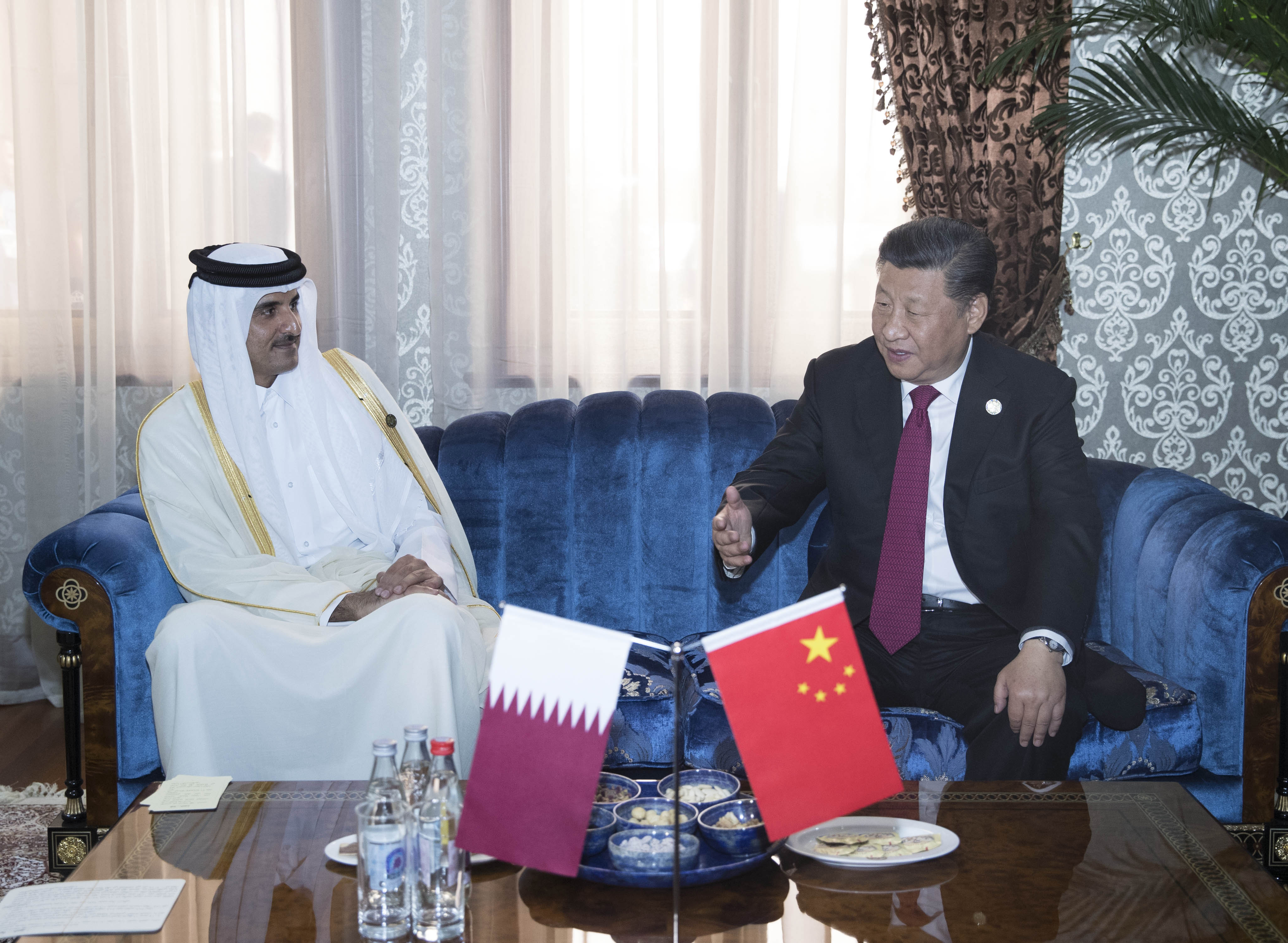 On the cooperation on fighting terrorism, Xi expressed gratitude to the Qatari side for its support for China's counter-terrorism and de-extremization efforts, stressing that the Chinese side stands ready to step up coordination and cooperation with Qatar in multilateral affairs.
Tamim hailed the strategic significance of the Qatar-China relationship, calling his China visit in January a great success.
The Qatari side is ready to work with China to boost cooperation in key areas including investment and energy, as well as increase cultural and people-to-people exchanges, Tamim said.
Qatar firmly supports China's push to safeguard sovereignty and fight against terrorism, said the emir. He spoke highly of China's fair stance on international affairs, where the Chinese side upholds that disputes should be resolved through dialogue between nations, and pledged to increase coordination with the Chinese side in multilateral affairs.