Bookstore chains booming in internet era
People's Daily app
1555069406000
Liang Liyun and her child can now enjoy their weekends somewhere more entertaining than parks and shopping malls.
Every weekend, they visit a bookstore chain called PageOne in Sanlitun, the fashion center of Beijing. At PageOne, Liang and her child can read a large variety of storybooks while listening to music. Buying a book or not, they can stay in the bookstore as long as they want.
When reading Monkey King together, her energetic four-year-old child does not run around as usual but keeps asking her mother why Monkey King can turn a small golden stick into a huge one.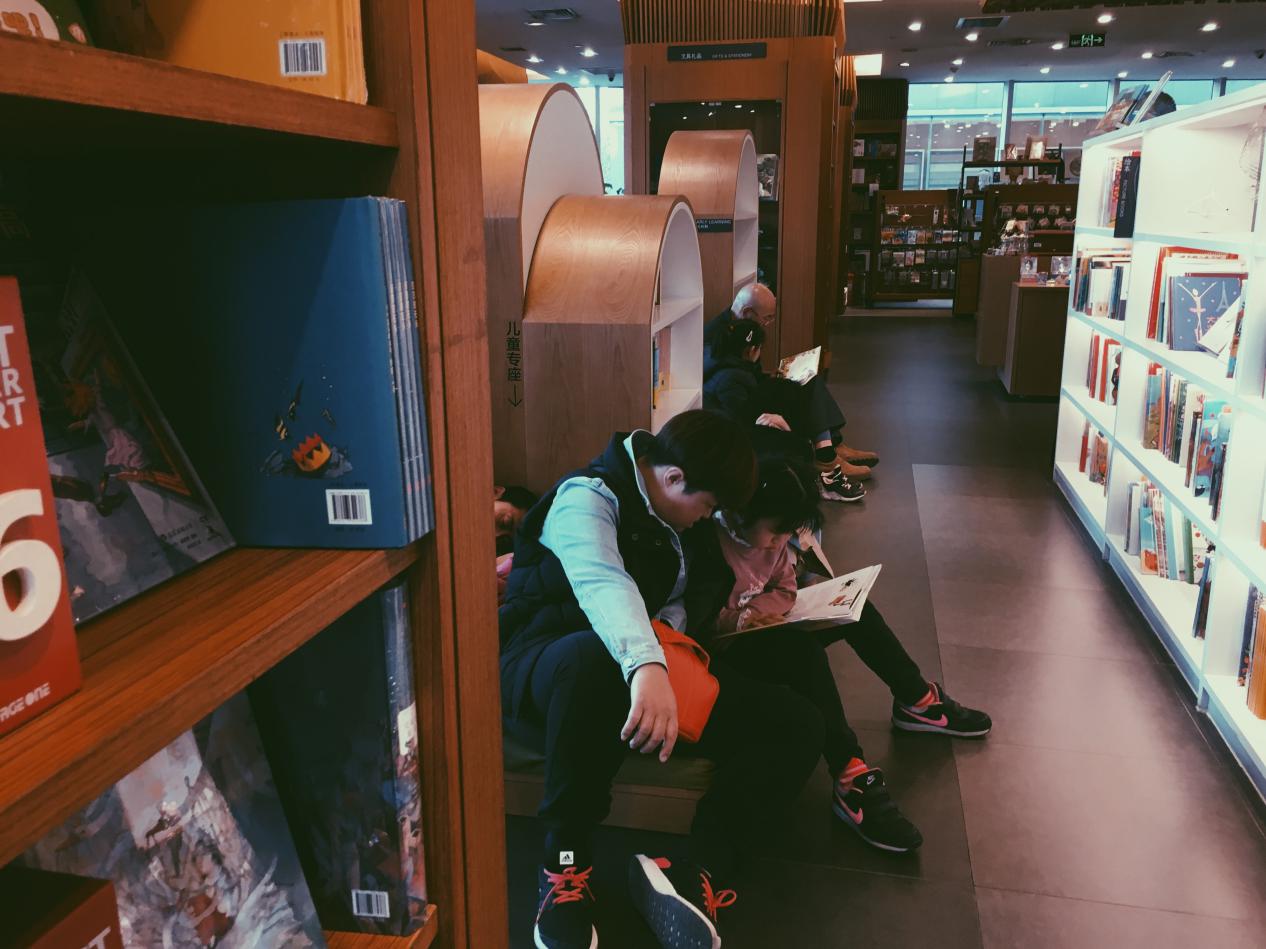 A woman reads a story book to her child at PageOne in Sanlitun on April 4. (Photo: Liu Jingshan/ People's Daily app)
More and more people in China like Liang can enjoy their time in PageOne and Sisyphe, bookstores with innovative features that distinguish them from conventional bookstores.
Started in Singapore in 1983 and deriving its name from "Every book begins with PageOne", PageOne now operates branches in Thailand and China's Beijing, Hangzhou, Shenzhen, Hong Kong and Taiwan.
Sisyphe first opened in Guizhou in 1993 and is now one of the biggest private bookstore chains in China. Opening 83 branches last year, Sisyphe said its revenue reached 900 million yuan, up by 73 percent year-on-year.
As one of the popular sites, bookstores can get rent concessions from shopping malls if they can attract a certain amount of traffic. In return, bookstores have to give shopping malls part of their revenue.
The pattern of large bookstores in shopping malls, represented by PageOne and Sisyphe, has become increasingly mature in China, aiming to showcase to people not only books but also cultural styles.
Multiple business modes can be found in PageOne and Sisyphe, which not only fulfill the needs of customers but also increase their sources of income. People are seen reading books, or having conversations while drinking coffee in a cafe which takes up the rest of the space of the stores. To diversify its offerings, stationery and souvenirs are also sold.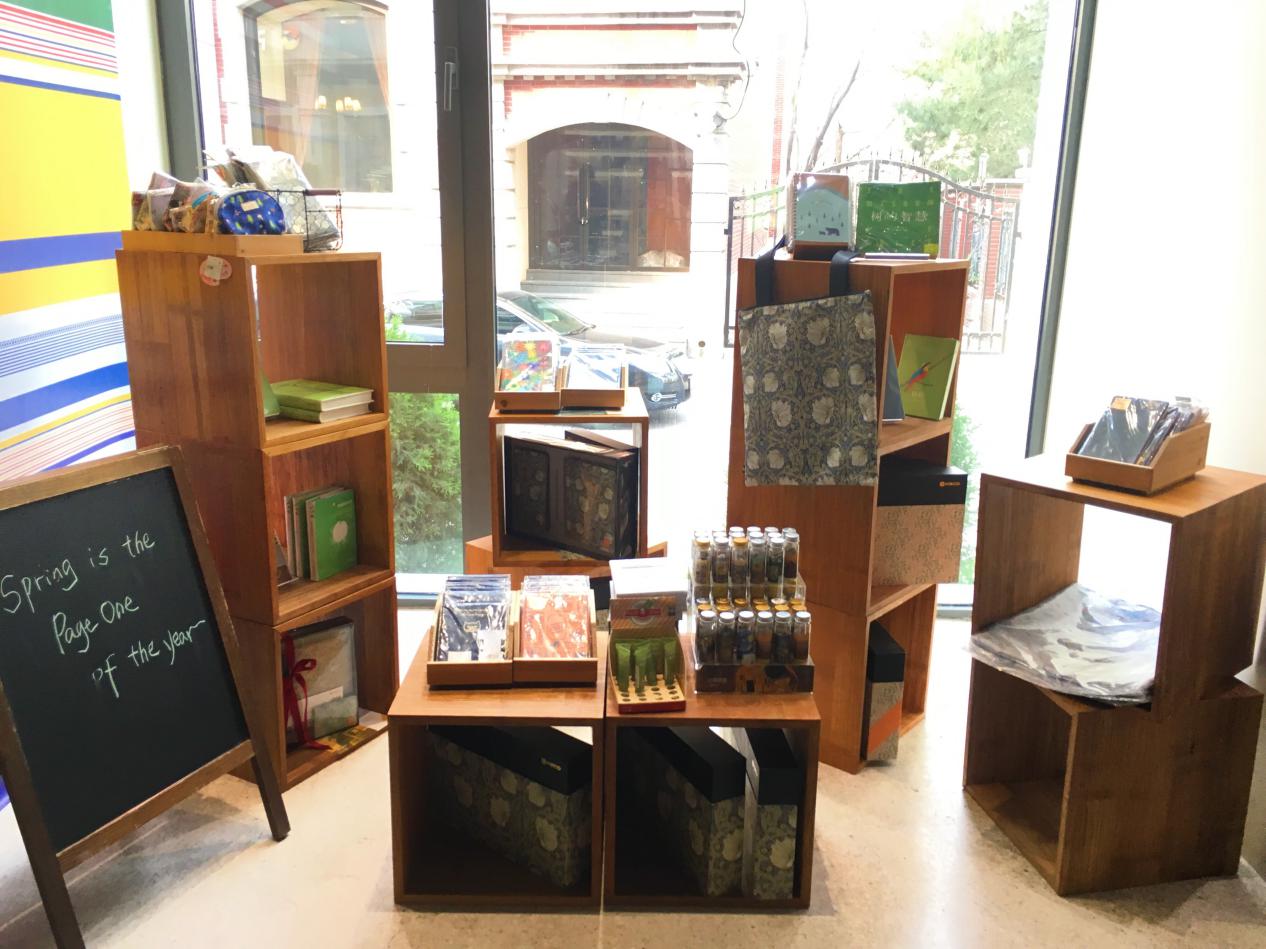 PageOne in Qianmen showcases its creative gifts themed in spring. (Photo: Liu Jingshan/ People's Daily app)
When it comes to book selection, Liu Gui, the general manager of PageOne in China, once told a newspaper that PageOne has a Hong Kong-based book-selecting team specializing in choosing the latest original English books and design books. The sales of original English books and design books account for 80 percent of PageOne's revenues.
"PageOne has the latest and greatest design books. People have to browse through a design book in our bookstores to see if it meets their needs. Online outlets and other bookstores are unable to do that,"said Liu.
However, books covering specialized professions are not to be found in Sisyphe stores. Defining itself as a boutique bookstore chain for the public, Sisyphe has developed big data technology and applied it to every step of bookstore operations so as to cater to the reading habits of the public.
The data model analyzes which books should be purchased to ensure the books in every store match the tastes of consumers near the bookstore. The data model also determines the place of a book based on its popularity.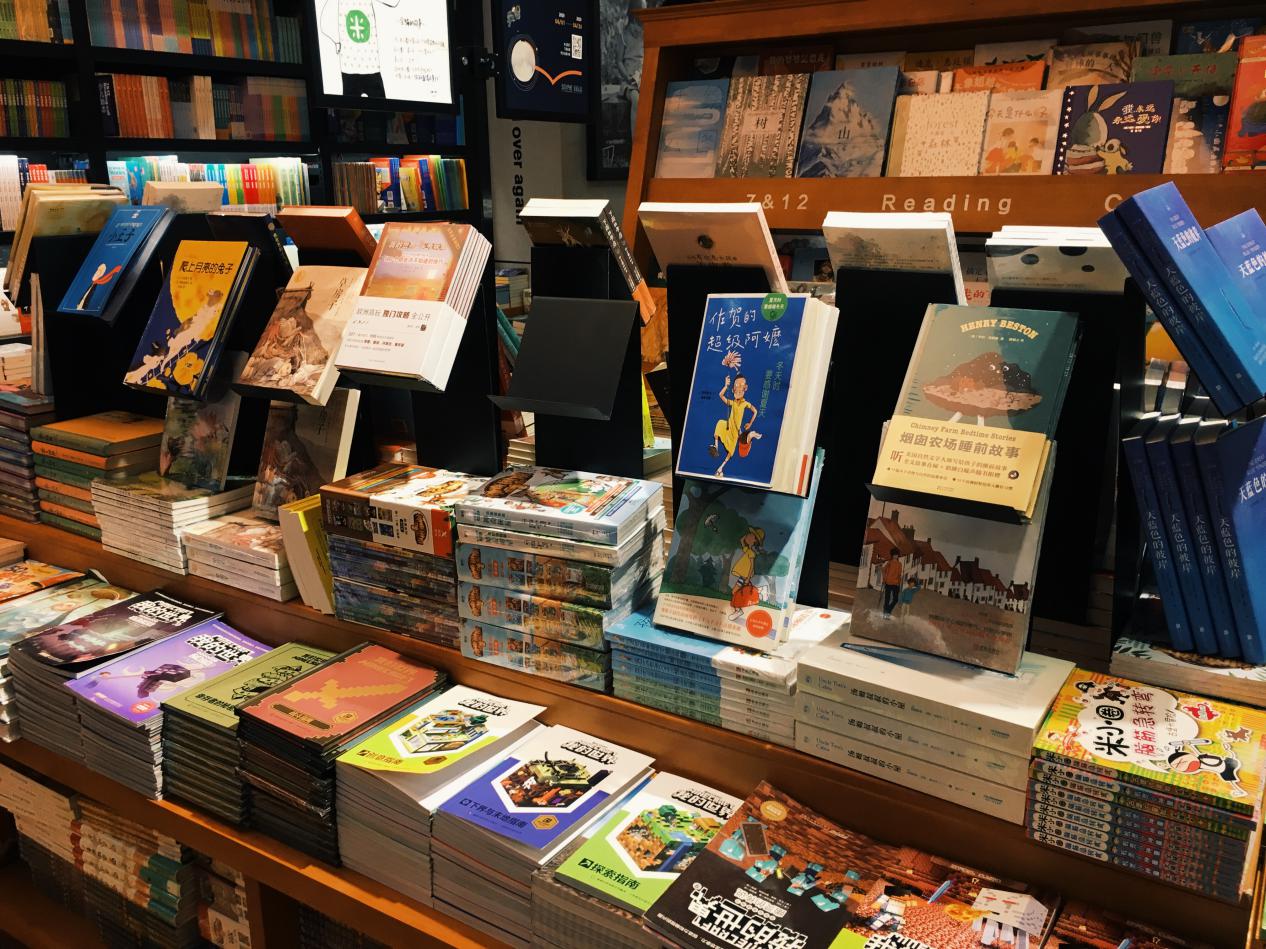 In Sisyphe, the data model determines the place of a book based on its popularity. (Photo: Liu Jingshan/ People's Daily app)
Rather than featuring standardization, every bookstore chain of PageOne, planned by well-known designers, has its own design catering to its target group near the store. Aiming to give customers a different experience of buying books, four bookstore chains in Beijing are different from each other in terms of decorations, shelves and book selection. For instance, boasting a modern look, the interior of PageOne in Qianmen adopts mainly two colors, namely black and white. By contrast, with its design resembling a two-story cabin, PageOne in Sanlitun features artistic design books on its first floor to attract designers and top white-collars.
The design styles of Sisyphe are more consistent than PageOne.
For Sisyphe Bookstore, consistency of design styles is important for fast expansion and profits. Covering 500 to 800 square meters, all Sisyphe stores are decorated in the same European style to create a warm atmosphere for reading. At the stores, 80 percent of the space is used for books, 15 percent for coffee and 5 percent for creative gifts and stationery.
Sisyphe believes that readers should be guided to wherever they want in the store, so it puts signs all around the store to make readers feel in control. If readers want to search for a book, they can simply look it up in a book inquiry system and then find it with the help of all kinds of signs around the store.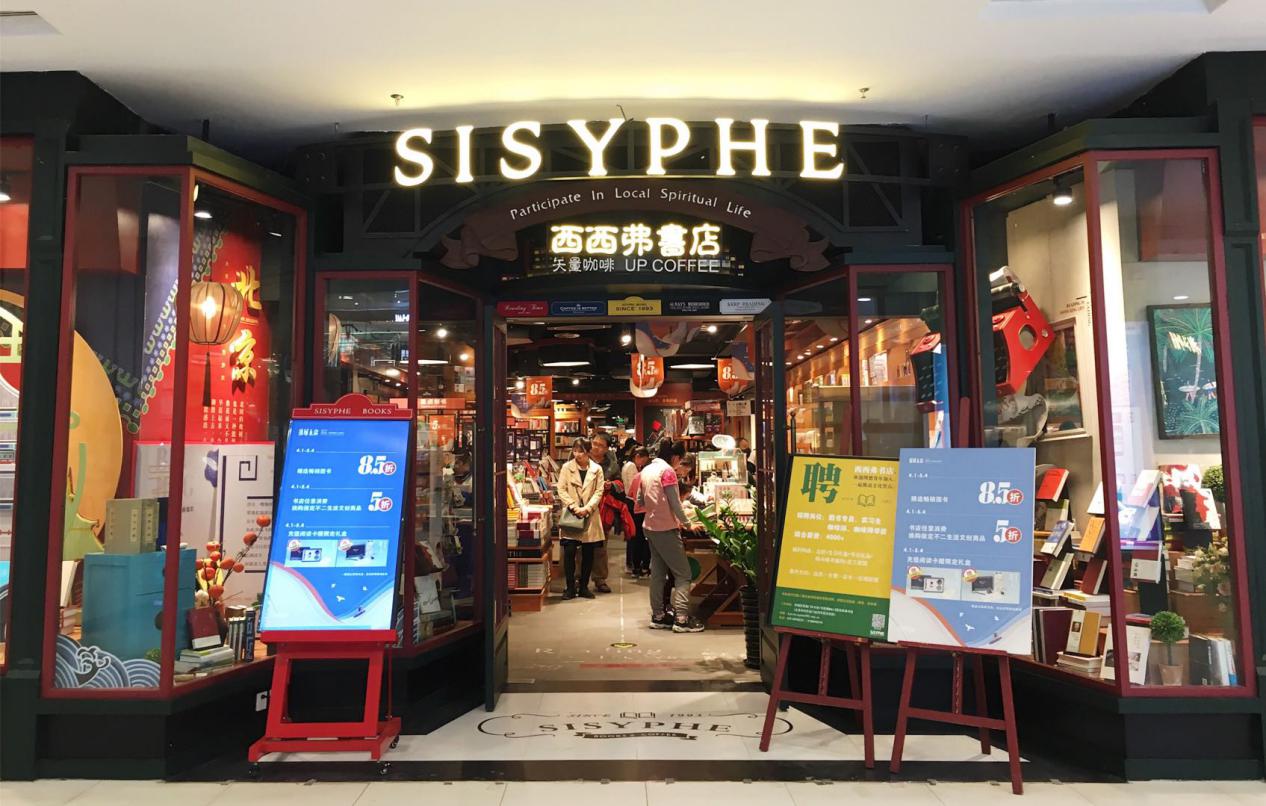 All Sisyphe stores are decorated in the same European style to create a warm atmosphere for reading. (Photo: Liu Jingshan/ People's Daily app)
Physical bookstores once lost their competitiveness and faced financial difficulties when websites such as Dangdang and Amazon started selling books at a discount online. According to a Roland Berger report, about half of bookstores in China closed down from 2000 to 2012. Then, physical bookstores began fighting back with their new operation modes. Most of the physical bookstores work hard to draw readers to bookstores by renovating their interior design, specializing in selling some kinds of books and diversifying their products and services. The trend changed in 2017 when sales of physical bookstores increased by 2.33 percent year-on-year.
Despite a slow growth of 1.3 percent and 0.3 percent, respectively, in the US and European book markets in 2018, the Chinese book retail market continues to grow at a rate of 11 percent, hitting 89.4 billion yuan ($13.2 billion) in sales, according to a bookstore forum held in Beijing on January 9.
By the end of last year, there were 225,000 bookstores in China, a 4.3 percent increase than last year, according to a report published by the forum.
In 2019, 65 percent of the bookstores surveyed plan to open more than five new stores, and 18 percent of them will open over 100 new stores, according to the Bookdao New Publishing Institute, a consultancy to the country's publishing and book selling industry.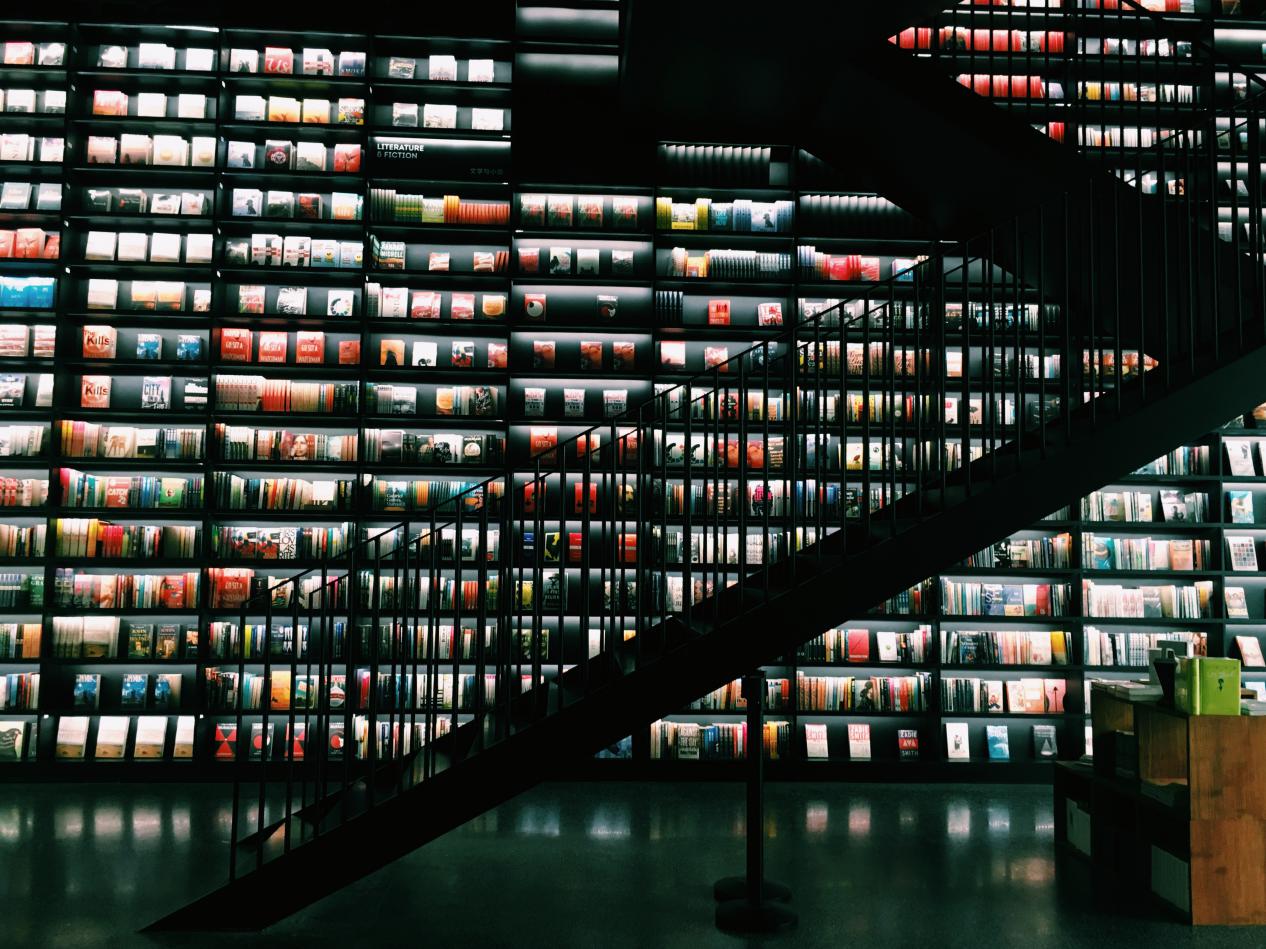 Boasting a modern look, the interior of PageOne in Qianmen adopts mainly two colors, namely black and white.(Photo: Liu Jingshan/ People's Daily app)
Despite the growing sales, these physical bookstores still face the challenges of online outlets. Though more and more people come to frequent physical bookstores, most of the people are still buying books online because they find it hard to resist the temptation of big discounts offered by online outlets.
Last year, online outlets registered sales of 57.3 billion yuan ($8.5 billion) with a 24.7-percent increase, while the sales of physical bookstores shrank by 24.7 percent to 32.1 billion yuan ($4.8 billion), according to the report.
Wang Rui's first foray into PageOne turned out to be a victory. As a 21-year-old senior student majoring in Artistic Design, Wang planned to apply for postgraduate programs at foreign universities. To keep abreast of trends of designs, Wang bought a design book every month but was troubled by finding the latest English books, since most of them are unavailable on online outlets.
Then Wang's teacher recommended PageOne to her, saying the store has a huge stock of foreign design books.
"This foreign book costs me 300 yuan," Wang complained. "But for my studies, I have to buy it at a physical bookstore with no discounts."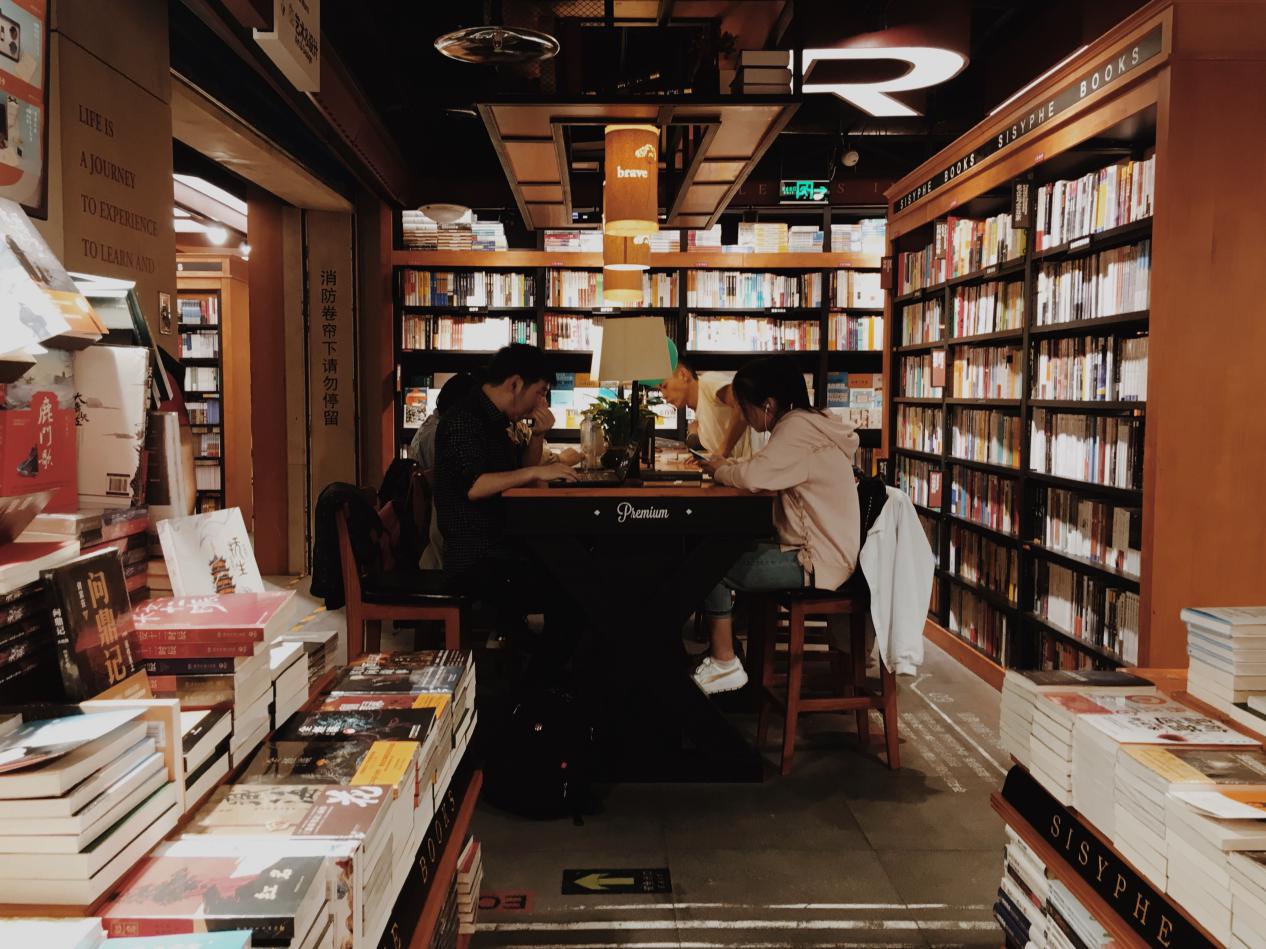 People are attentively reading books in a Sisyphe bookstore located in Xizhimen on April 4. (Photo: Liu Jingshan/ People's Daily app)
Unlike Wang who can only buy what she wanted in physical bookstores, most people will compare the price on online platforms such as DangDang or Taobao with that of the bookstore after they pick a book.
Wang Niaoniao is one of them. The 29-year-old writer, who loved reading history books, said she added the books recommended by some internet celebrities to online shopping carts and bought them together at the end of a month.
"Usually I buy a book in an offline bookstore only when I can not find it online," said Wang Niaoniao.
Thinking her child will not read a story book for twice, Liang Liyun said it is "more cost-effective" to buy story books from online outlets where big discount activities are usually held.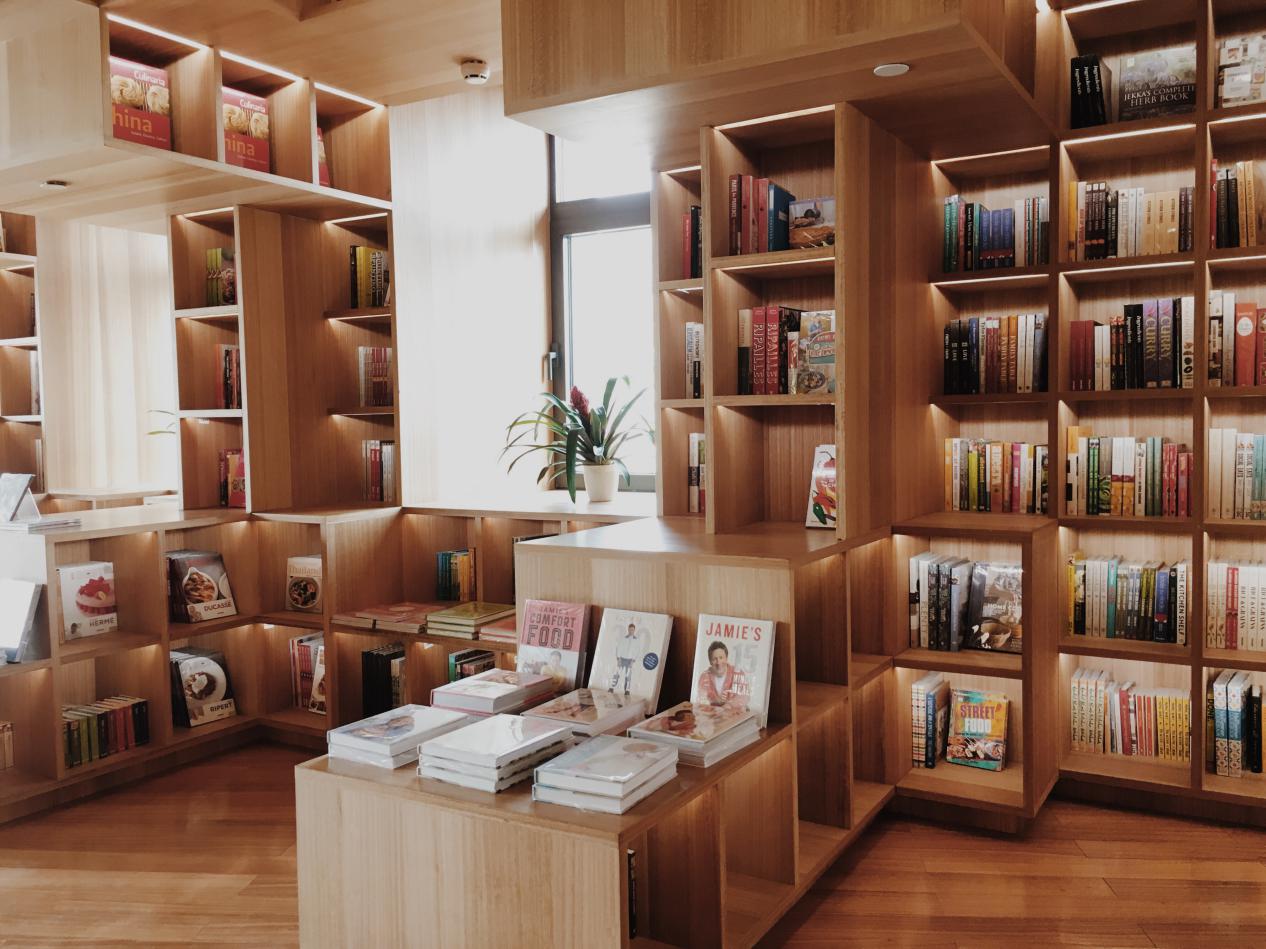 The view of interior look of PageOne in Qianmen. (Photo: Liu Jingshan/ People's Daily app)