Concerns for faulty safety measures grow as fire at Chinese hotel kills 20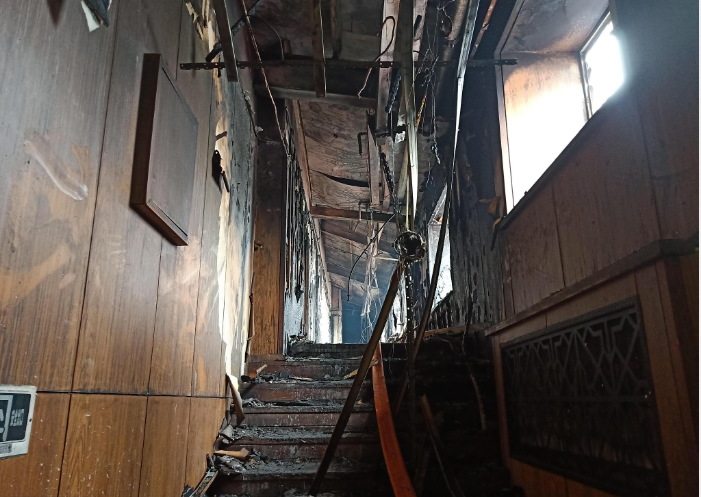 Lasting for about three hours, the fire has killed 20 people with more than 80 evacuated from the scene. (Photo: VCG )
Investigation into the latest deadly blaze that struck a four-story hotel as death roll rises to 20 in northeastern China's Heilongjiang Province has fueled growing concerns about the hotel's fire safety efforts, as a hotel representative was detained and held liable for the fire by the local police, according to People's Daily.
Beilong Hot Spring Leisure hotel, located in the Songbei District in Harbin City, had allegedly failed the fire inspections four out of six times since it had been subjected to such inspections since December 2017, reported Bjnews citing results found on the provincial fire department's website.
In addition, the hotel is suspected of ignoring its fire safety standards, as many spots did not meet standards, reported Bjnews citing local media.
For example, in certain rooms, access to the fire hydrant was blocked or partly hidden. Inside its fitting rooms, it couldn't be found at all.
Exit signs were also poorly lit, with some hotel guests saying it was easy to get lost.
The hotel only passed the fire inspection in March, failing most of the ones from before, according to Bjnews.
Whether the faulty safety measures had led to the fire remains unknown as the investigation is still underway.
The deadly fire broke out in the kitchen on the second floor at 4:36 a.m. local time on Saturday, Aug. 25, and raged for about three hours until it was put out by 105 firefighters with 30 fire engines.
Video on social media showed firefighters spraying water on the hotel's main hall, which sustained severe fire damage along with shattered glass on the floor.
The fire has left 20 dead and 23 injured as the blaze engulfed parts of the second, third and fourth floors, covering an area of around 400 square meters.