Kissinger: China, US ties require 'even more intensive efforts'
Saying there have been some issues for discussion regarding China-U.S. ties, former U.S. Secretary of State Henry Kissinger called on two countries to make "even more intensive efforts" to work together.
Kissinger made his remarks in a video speech to China Development Forum released on Saturday. The video was recorded before the China-U.S. high-level strategic dialogue in Anchorage, Alaska.
He stressed that it is important to have cooperative and positive relations between the major industrial and technological countries in the world, and between China and the U.S.
Kissinger noted China and the U.S. are two great societies, with a different culture, and a different history. "So we, of necessity, sometimes have a different view of practice as they arise."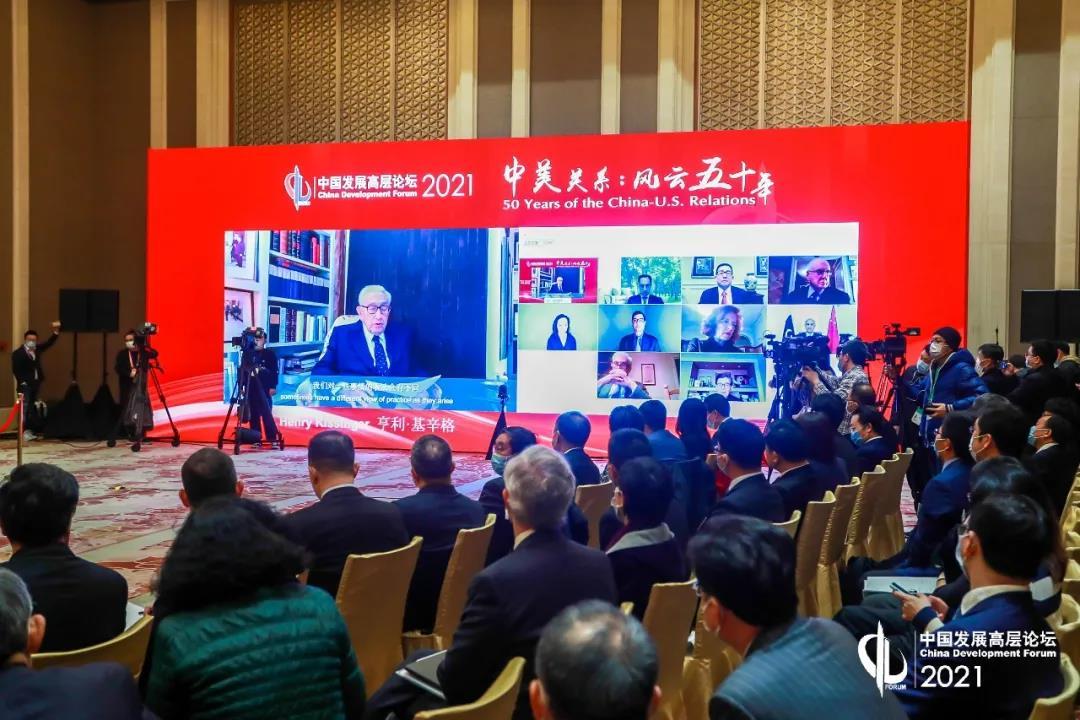 "But at the same time, the modern technology, and the global communications, and the global economy require that the two societies begin ever more intensive efforts to work together," he added.
In 1971, Kissinger made his secret trip to China and began the great process of ending the estrangement and resuming the engagement between the two countries. The former secretary of state had visited China nearly 100 times in the past 50 years and has been devoted to promoting the development of Sino-U.S. relations over the decades
"I have learned a lot about China. (And) the relationship between China and the United States developed in a very positive way on the basis of cooperation on key issues," Kissinger said in the speech.
He also pointed out that the peace and prosperity of the world depend on an understanding between the two societies.